An unforgettable year of music comes to a close on Merseyside, Getintothis' Peter Guy offers his annual reflection and considers 2015 a significant time of change.
Whenever there's times of change, there's always recriminations.
Inevitably, the news that Liverpool's Kazimier club is to shut on New Year's Day 2016 led to a mass outcry of anger and disbelief that the city centre was to not only lose another live music venue – but undoubtedly its most cherished.
Once again, the finger of blame was pointed squarely at developers as another independent creative hub is to close to make way for apartments. Once again, a space which actually entices people to our city is to be removed in favour of spaces which will only need to be occupied if people find a good enough reason to be enticed. The logic, once again, was as bewildering as it was infuriating.
Unlike MelloMello – which was axed with brutal abruptness, the Kazimier appeared to have a stay of execution having survived an eleventh hour reprieve in November when threatened by another potential redevelopment proposed for Wolstenholme Square. However, this proved to be a futile false dawn. While the grim inevitability pervading the Kazimier's long-term future refused to dissipate, confirmation of its closure didn't lessen the impact; the realisation sent a bruising shudder through anyone who cares for Liverpool's contemporary cultural community.
The hole The Kazimier leaves is vast. To some too vast.
The reasons are as clear as they are broad. For more than seven years The Kazimier and those that operate within it have become the focal point for Liverpool's rebirth as a city at the forefront of creative ambition. A club which holds a mere 470 capacity didn't just consistently punch above its weight but obliterated expectations on seismic levels. Quite simply, The Kazimier's endeavors became a barometer by which everything else creative was measured.
In a time when some politicians are keen to stagnate new citizens settling in new places, it's worth noting that in characteristically Liverpool fashion, the Kazimier was formed not by Scousers but by a disparate band of individuals with backgrounds in Leeds, Manchester, Oxford and with heritages as far as Russia. Schooled in the arts, five founding directors; Laura Brownhill, Sam Crombie, Laurie Crombie, Michael Lil and Venya Krutikov married their artistic, technical and educational finesse with music and club culture they'd learnt while at university before seeking out a base or playground to apply their talents. They settled on Liverpool. And a club previously known as The Continental – or 'Conti' – owned by former world light-heavyweight boxing champion John Conteh. A glitzy, mirror-paneled ballroom of glamour and excess recalling the type of joint Tony 'Scarface' Montana would frequent, the Conti lay dormant for decades before these very different new tenants would begin to transform not just the setting but the very identity of the city they would awaken. And they started as they meant to go on.
On Friday April 25 2008, the Kazimier hosted its inaugural party. It was these parties which would become the stuff of legend and cement its reputation. Reconstruct locked into a theme 'located between a mechanical past and an electronic future' and, as was to become its defining characteristic, one that celebrated emerging Liverpool-based talent (in this case, residents Dogshow, pre-Outfit outfit Indica Ritual, folk-ska heads The Flicks, plus song-writers Simon Knighton and Toby Parker) combined with DIY spectacle, flights of fancy, extravagant otherworldly costume, set piece interludes (see: The Kazimier Countdown Clock) and more than a little mystery. This maelstrom of music, performance, craftsmanship, humour and hedonism wasn't just a one-off within Liverpool – it pretty much didn't happen anywhere in Britain outside three days in a field in Glastonbury.
There followed at irregular intervals, a series of these particularly unique happenings including a sacrilegious Pagan harvest festival (video above), a fairy-tale royal ball, a New Year's science-fiction adventure (the Kronos its adopted theme) and a glam-rock time travelling expedition – they even found time to organise a coach trip to St Peter's Church in Manchester for Factum Libero. Yet due to the Kazimier's cutely enigmatic bent and this being in pre-social media times (MySpace was still very much the dominant force online), word only seeped out gradually until a small ecosystem of like-minded collectives began to take shape – with other empty nearby spaces becoming occupied or rented. The Ropewalks in Liverpool quietly began to evolve. There was a stirring, a very real awakening. Liverpool being named Capital of Culture may have happened in 2008 but Liverpool's Capital of Subculture gradually revealed its crafty little head 18 months later.
A notable, and hugely significant, change occurred in late 2009: Korova, the club which for many Merseyside music lovers meant 'home' closed and the Kazimier, quietly yet quickly, began to take on more serious and steady live band bookings.
HEALTH, Delphic, Steve Mason, Villagers and, most impressively, Foals attracted a new audience while a particularly special evening saw promoters Club EVOL book the Xx bringing the band and the album of 2009 to a packed-to-the-rafters Kazimier in March 2010 as the transition from humble DIY space to genuine touring proposition was completed. It felt like a genuine moment.
This was the advent of the club's second chapter – where the parties became less frequent and gigs became its primary concern; the temperamental (and frankly underwhelming) soundsystem was upgraded, lighting rigs were improved and the entire make-up of the club began to evolve. It was steadily being rebuilt by its directors' hands before its audiences' very eyes. We'll always remember the inclusion of the finely crafted and expertly painted wooden spindles – each lovingly hand-made and inserted into the black and white banisters. Suddenly, this party playground had transformed itself into a serious live performance space.
Over the course of the next couple of years Liverpool's live music loving public were treated to innumerable of these Kazimier moments as the city's best promoters co-opted the club as their go-to space. A handful of our favourites include Seun Kuti and Egypt 80, Les Savy Fav and WU LYF (2011), Friends, War On Drugs, Lambchop, Jonathan Richman (2012), Suuns, Phosphorescent, Shangaan Electro and who could forget the titanic frenzy of Thee Oh Sees (2013) at Sound City.
But gigs were never intended to be the focal point for the Kazimier's creative crew. There's a science behind their vision using technology to craft something that fused art, performance and music that would involve a considerably new experience more central to their ethos. This endeavour could be found in projects for AND Festival (2013) as the team created Future Primed a sensory explosion marrying technology and Orwellian Big Brother ideals all in the development of HUMAN 2.0. Similarly the Krunk Fiestas and Olympic themed events brought festivities back to the agenda but it was something on a much grander scale which will perhaps go down as the Kazimier's greatest event to date – ATALONIA or the world within a world (video below). The week long story unfolded in an abandoned warehouse on the fringe of what was to become the Baltic Triangle (pre how we know it today) and amid its desolate confines the Kazimier's expanding team concocted a journey to several other galaxies before culminating in a weekend party capping a magnificent event rarely matched.
Key to all these projects was the audience – those that entered into the 'worlds' were asked to participate, almost in a role-play fantasy style which recalled the theatrical elements of their early parties in the club. If you allowed your imagination run wild, the Kazimier would do the rest.
But back to the present, and the evolution is on-going; no sooner had they expanded the club – in the summer of 2013 an urban garden was added complete with kitchen, wooden stage coaches to shelter, bee-keeping, craft ales, DJ booths, bizarre bird-tables, beer pulley systems, vintage fairs and a bandstand which would fast become one of the neatest little operations in the city hosting free gigs, mini raves, African music and perhaps most memorably the annual Korean music expos for Sound City. It'd also be the place Heavenly Recordings' boss Jeff Barrett would spot a new band named Hooton Tennis Club before signing them. It'd also be the place Getintothis chose to relaunch our website.
All the while, promoters and Liverpool music staples gravitated to the club which would soon become home to almost everything: No Fakin, BamBamBam and Madnice swallowed up hip hop and decamped in the club, Abandon Silence shifted from the Ship to call the Kazimier basecamp, Speakeasy and Eat Your Greens had already become residents while Married to the Sea moved from the former Masque Theatre to bring 10 Bands 10 Minutes to the Kazimier in what was the start of some kind of karaoke cult. Meanwhile, the GIT Award and FestEVOL delivered the annual best new Merseyside music showcases for several years quickly becoming cornerstones of the live music calendar. Two of the city's key festivals – Sound City and Music Week – housed the backbone of their bills in the club while The Voodoo Ball became the must-attend Halloween spectacle (aside from the lantern parade of course) beating a path down Bold Street before lighting up the Kazimier until dawn.
Yet, most intriguingly, as the club underwent its most fervent period in its history, its directors were splintering into other projects and the ecology of the structure of the club was expanding beyond belief as layer upon layer of the inner team grew to meet demand and workload. And it was to be one of these other projects which would represent a key turning point in the club's history – The Invisible Wind Factory. Whispers concerning a new venture had circulated for some time but it was only in November 2014 that confirmation was officially revealed on Getintothis. The resulting opening party a month later, in true Kazimier tradition, was a master-stroke with Dogshow's rotating airborne stage the centre-piece on a spectacular and spectacularly freezing night down the northern docks (watch our resulting video here).
Yet as the mind vividly wondered at what was next, it wasn't news of new happenings but of the end – the final New Year's Eve call for seven years of The Kazimier in Wolstenholme Square.
Reaction was immediate and unanimous in its incredulity, anger and frustration.
In the unfolding aftermath a renewed sense of importance was placed on the club's workers and promoters staging events as 'the last ever' phrase was trotted out time and again. With every gig coming to a close a strange mixture of emotions would fill the air – and across the faces of the many regulars. There was the final Kazimier Krunk Fiesta (feature review and gallery), the last Voodoo Ball (review and gallery) and Stealing Sheep's hosted a memorable third Mythopoeia instalment (review and gallery). "It's strange, man, really strange," sighed Kazimier in-house promoter Christopher Tyler, a picture of exhausted and exhilarated resignation, when we saw him early doors for the second night of Deaf School's sell out gigs.
For many, the final Ten Bands Ten Minutes 'best of the Kazimier' will be their lasting memory of the club – a night quite revelatory in both music and in capturing the spirit of the place – a mass communion singalong complete with stage-diving, crowd-surfing, tongue-firmly-in-cheek disco-dance-offs and closing with a 7am afterparty in the newly constructed Cosmolodge and a rare speech from Laurie Crombie insisting it was the start of 'something new'. It was all quite overwhelming.
And now there is but one final Kronos themed curtain.
Like the Kazimier creatives who have shaped our past, the time is to adopt their mantra and look forward – while tonight's New Year's Eve closing party is a time to embrace the moment and revel in the spectacle it's also a chance to cherish the now vast circle of people who collectively shape the Kazimier make-up and to be thankful that they're staying in Liverpool and already building a new future.
And that is perhaps the most exciting prospect of all.
Whether The Kazimier will go down in history as Liverpool's ultimate super club is very much up for debate – but what's worth noting is that while The Cavern appealed to the Merseybeat rock & rollers, Eric's the new wave post-punks and Cream the hedonistic ravers – the Kazimier truly appealed to all; in an age where music tribes have been diluted and feeling attached 'to a scene' is all but at an end, the Kaz and its array of integral characters became an unequivocal musical home to everyone who said hello to Jules the Doorman and then passed through its monochrome doors.
For a retrospective photography gallery by Getintothis staffers click here.
Best 15 Gigs of 2015
In truth, we could probably have picked out a top 10 gigs that were staged at the Kazimier in 2015 and they'd better many previous end of year lists; so the likes of the much-celebrated return of The Stairs misses out as does the triumphant coming-of-age Vryll Society show, similarly, the Four Tet-assisted Abandon Silence send-off – 2015 was simply awash with stellar shows. Here's 15 from 2015 – a genuinely first-rate year for live music in Liverpool.
1. The War On Drugs, Amen Dunes: O2 Academy, Liverpool (review)
2. 10 Bands 10 Minutes Best of The Kazimier: The Kazimier, Liverpool (review)
3. Public Enemy, Age of L.U.N.A.: O2 Academy, Liverpool (review)
4. Deaf School, The Gentle Scars, Henry Priestman: The Kazimier, Liverpool (review)
5. Arthur Russell's Instrumentals directed by Peter Gordon: The Kazimier, Liverpool (review)
6. Young Fathers, Kojey Radical, When I Am King: The Kazimier, Liverpool (review)
7. Strange Collective, Bad Meds, Ohmns, The Floormen: Kazimier Garden, Liverpool (review)
8. Sleaford Mods, Hooton Tennis Club, Sugarmen: The Kazimier, Liverpool (review)
9. KRS-One, Mad Brains: The Kazimier, Liverpool (review)
10. HEALTH, Barberos, aPAtT: The Kazimier, Liverpool (review)
11. Foals, Real Lies: Olympia, Liverpool (review)
12. John Doran reading Jolly Lad, Barberos, Krautrock Karaoke: The Kazimier, Liverpool (review)
13. Happy Mondays: O2 Academy, Liverpool (review)
14. Hooton Tennis Club, Trudy, The Orielles: The Kazimier, Liverpool (review)
15. Courtney Barnett, Big Scary, Zuzu: O2 Academy, Liverpool (review)
Best Event of 2015
In any other year, the final FestEVOL at the Kazimier would have scooped 2015's top event honour. Another August double-header in what's officially the best event for showcasing the best new music Merseyside has to offer all under one roof, this year's dose was surprising in that the first offering, which on paper looked slightly less a titanic a bill, proved to be the funnest and finest glimpse into our musical futures (review and gallery). The second (review and gallery) offered stellar individual performances but ultimately lacked the full-on flow of the first. Once again hats must be tipped to the EVOL promotion team which has well and truly cemented FestEVOL as a must-not-miss, and if you're a new North West artist, must-be-on-the-bill event in the annual live music calender.
However, Getintothis' event of 2015 saw a genuine love affair blossom into a full blown romance as Heavenly Recordings celebrated 25 years of bringing stellar music to the masses with almost 24-hours of live music and partying. Hosted in the Kazimier Garden and Club, Liverpool promotions team Harvest Sun cherry-picked the label's best new offerings; the likes of Welsh music prize winner Gwenno playing alongside emerging stars Kid Wave and The Voyeurs. As label founder Jeff Barrett took to the decks, Liverpool's Stealing Sheep presented for the first time their choreographed dance piece Legs amid krautrock sounds and new wave electronica. Capping the live music was the scuzz growl of The Wytches, a triumphant home-turf offering from Hooton Tennis Club and an incendiary, flute-prog-fusion explosion by the glorious psych Wizards of Oz, King Gizzard and the Lizard Wizard. But what made the entire event so special was the vast array of people from all sections of Merseyside's music scene (and further afar) coming together to revel in a very British musical institution – one which celebrates the quirks and magical idiosyncrasies of art and culture; a label which champions the oddballs, lunatics and mavericks – something Liverpool music heads will always feel an affinity with.
For more reaction to Heavenly Recordings at 25 – check out our comprehensive review and picture gallery of a truly memorable day, evening and night here. For an extensive look at Heavenly's catalogue check out our own heavenly bird, Jamie Bowman's top 10.
The GIT Award 2015
The fourth annual GIT Award proved another special affair. After four months of judging All We Are took this year's trophy and £1000 cash prize. On the night, nominees D R O H N E, Gulf, Hooton Tennis Club, Roxanne Jones, Esa Shields, Sundowners, Xam Volo, Jane Weaver and We Are Catchers all played live at the Kazimier while nominees Circa Waves were also there to collect their memento. Newcomer Louis Berry followed in the footsteps of  Låpsley to collect the One To Watch honour, however, the most poignant moment of the evening came when a cast of musicians including The Coral, Zutons, Vryll Society, Bill Ryder-Jones and many more gathered to play, reflect and pay tribute to Deltasonic's Alan Wills – a man who's love for new music shaped an entire generation. Dave Pichilingi, CEO of Liverpool Sound City and long time friend of Alan, said, "He was such an inspiration to so many people, so many young people." Alan's partner Ann and the extended Deltasonic family collected this year's Inspiration Award.
It felt like the end of a chapter in Liverpool's recent music history. Let's see how the new one shapes up with the fifth GIT Award kicking off in the new year. Watch our video below for this year's highlights.
Hero of 2015
It takes a multitude of people to make a music venue tick – but ultimately if the sound sucks no one enjoys the experience. And they probably won't return much either. As we alluded to earlier, when the Kazimier opened back in 2008 it was a purely DIY operation and over time the entire soundsystem has been drastically overhauled. Overseen by Sam Crombie, one of the city's finest ears in the game, the change in quality from those early beginnings to what we have today is simply incomparable – and yet it's Sam's right-hand sound man who brings something special to proceedings. There's an intangible aura of assurance and untouchable cool to the man they call Vibes. And it's those vibes which are a necessary component when tackling all manner of sound missions – many of which seem a colossal undertaking for a mid-level club hosting major level artists with even greater levels of expectation.
Yet, for five years, the man who learnt his engineering craft while studying at Liverpool's SAE Institute, has been the first man to set the club up (many a time around midday) and will very often be the last person to leave, having packed away the backline in the small hours of the early morning.
In between, he nonchalantly bobs his way through hours of live music (characteristically consuming litres of freshly squeezed fruit juice – straight from the carton) while ensuring both the artists and the audience are entertained to the highest standard of sound. It takes endurance, skill, patience, a balanced temperament, sensitivity and much more to make this happen – but the Kazimier's in-house master technician simply takes it all in his stride – all the while plotting his next endeavour into nutritional milk shakes. But, of course.
"The Kaz has been my living room: I got the full Kaz experience and I will be forever jazzed about it," he told Bido Lito! in their recent issue (the same one in which he used the word 'ameliorated'). "The Kazimier and the people at the centre of it – and concentrically outside – are my family," he added. To continue, the analogy, if the Kazimier is his living room, then he's always handling the remote control – and almost without fail it's worth paying close attention to the live drama unfolding.
In what's been the Kazimier's finest 12 months for live music and spectacle, Getintothis' hero of the year is sound engineer Robert Lewis.
Previous Getintothis Hero Honours
2014 – Christopher Tyler
2013 – Sam Wiehl
2012 – Tom Lynch
2011 – Joe Wills
2010 – Gary 'Horse' McGarvey
2009 – Mark McNulty
2008 – Andrew Ellis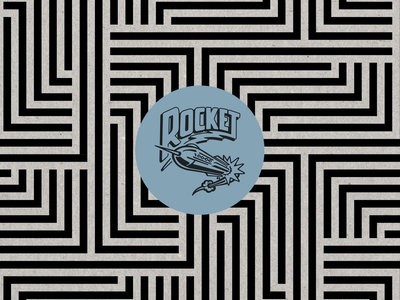 Label of 2015
Another close run affair in the label stakes as 2015 saw regular favourites 4AD, Temporary Residence, Sacred Bones and Bella Union all excelling. But in the end it was a two horse race between Heavenly and Rocket Recordings with the latter just pipping it with an interstellar twelve months with the likes of Gnoomes' Ngan!, Josefin Ohrn and The Liberation's Horse Dance, Hills' Frid, Teeth Of The Sea's Highly Deadly Black Tarantula, Gnod's Infinity Machines and the mighty Hey Colossus racking up with two beasts in a wild array of explosive albums which you couldn't help get utterly lost in.
For more jewels in Rockets' crown, check out Patrick Clarke's label of love feature.
Festivals of 2015
If 2015 proved anything, it's that Liverpool really does love a festival. Barely a minute passed without a new one popping up. And quite frankly it was bloody knackering. I'm not entirely sure how much longer my ankle ligaments can take it..
Kicking off 2015, it proved a curious year for Threshold Festival. No longer in its infancy, and after the remarkable success story of 2014, this time around it seemed to stutter somewhat when it should have soared. Sure, it operates on a vastly smaller budget than all other Liverpool festivals but there was a slight sense of the organisers missing a trick in failing to build on the multi-media experience of previous festivals with the music programme overly reliant on rising Liverpool talent rather than a multi-faceted artist billing from previous festivals. It hardly helped it lashed down for much of the time resulting in sparse crowds during the weekend. That said, Threshold once again provided a unique platform for new Merseyside artists to hone their talents while Paddy Steer was an undeniable jewel in the live performances. Much like the landscape and venues it calls home, Threshold 2016 will look to build on its very promising beginnings.
The big question on many people's lips concerning Liverpool music in 2015 was how Sound City would adapt to completely ripping up their blueprint and starting afresh. The answer was, well, pretty good – but with plenty to reflect on. By leaving the comfort of the inner city organisers knew they were being both brave and ambitious but it came at a huge risk in forgoing the lunacy of racing from venue to venue. The trade off came with a scenic dockside base and magnificent Titanic Hotel conference setting. The result saw some big spectacles (Flaming Lips, Swans, Belle & Sebastian). By some distance the finest keynote speakers. But at the expense of a genuine buzz which other Sound City's perfectly encapsulated. The problem wasn't that there weren't 'buzz' bands playing – there were a lot (see Bad Breeding, Remi, Astronomyy, Holy Holy and many more) – but it was the site dynamic that ultimately made the experience so difficult to appreciate. Next year, sees a reduced two day festival with organisers promising bigger bands and bigger expectations. Thus far The Coral (interview) have been unveiled to headline alongside the likes of The Dandy Warhols, Sleaford Mods and homegrown lads Circa Waves.
We can't wait to see how it all unfolds – and hope that Sound City remembers it's USP and ultimate trump card as definitively Liverpool's most exciting event at bringing the best new artists to our doorstep, first. You can read our comprehensive round up of Sound City 2015 here including the top 10 stand out acts of the festival. And looking ahead to 2016, you can see who our writers are tipping to headline plus their thoughts on an improved experience here.
Outside the city, our team reflected on the rollercoaster behemoth that is Glastonbury with Patti Smith seemingly the big winner while in March we took our first trip to South By South West (read our feature on what we learnt and the best bands of the festival) and were completely overwhelmed by a monster that dwarfs the aforementioned Pilton Farm experience. Paul Higham rounded up the best bits from the tenth End of the Road festival while Paul Dorrian journeyed to Iceland for the dizzying sights and sounds at ATP and finally Terri-Anne Baker reflected on another fantastical experience in Portmeirion as Festival No. 6 once again left us positively enchanted.
Elsewhere, Creamfields (feature and photo gallery) cemented its status as the UK's best dance festival by once again being crowned top dog at the UK Festival Awards, X&Y Festival drew healthy crowds at the Arts Club, Astral Coast did its bit for the Wirral, Hope Fest once again helped out the homeless, Liverpool Calling upped its game also bagging a festival award nomination after taking over the city for one day in July while Africa Oye (review and gallery) beat the elements to once again (in the words of Del Pike) prove "essential in counterbalancing the commercial behemoths of the British Summer and prove that we don't need big names to have a great time."
If there's one key thing to note about festivals in Liverpool, it's that many of them extend after the 'traditional' summer slew. The August Bank holiday weekender, Liverpool International Music Festival (or LIMF to your nan), triumphed having what was unequivocally its best year yet. A few wobbles with the commissions and the odd Sefton Park incidents aside, the big hitters (Basement Jaxx proved a superlative booking) and itsLiverpool artists shining while the Bunnymen capped an eventful year with a fine display alongside the Philharmonic orchestra (review). Next year, there's new dates, but for a look back at all our extensive LIMF coverage check the galleries and reviews here.
After several years in the wilderness, Liverpool Irish Festival, meanwhile managed to finally balance heritage with innovative contemporary, boundary-pushing new music and live spectacles in its finest festivities in recent years – relive the whole experience here as Emma Walsh absorbed the whole caboodle unfold.
Watching Liverpool Music Week unfold is a curious event in itself – it is without doubt the finest and most carefully curated festival Merseyside offers hosting first-rate artists and positioning them in the best available spaces our city has to offer. From the magnificent crossover appeal of Richard Hawley and having him play in the vastly under-utilised Grand Central Dome to the avant-garde big-hitters of HEALTH and Godspeed You! Black Emperor through to the pick-n-mix opening and closing parties *plus* the dizzying array of free shows thrown in for added value makes for something which on paper is hard to beat anywhere in the country. Exploiting the Scandinavian Church and having Josh T Pearson play, meanwhile, was a mini masterstroke. There is, however, a slight 'but' to all this brilliance – and that's the very fact LMW is a marathon of music over almost two weeks – by having so much on, over such a period of time the endurance can dilute the excitement and the flow of the experience. Conversely the infamous 2011 CUC Closing Party which revelled in its utter shambolic, rock & roll bedlam will never be matched purely because Music Week has become such a professional, well-oiled machine. It seems almost churlish to suggest LMW suffers as a result but there's no escaping that this 'series' of shows is purely that – a run of superb gigs which just lacks the rounded festival thrill factor.
And for that reason, our festival of 2015 is undoubtedly, Liverpool International Festival of Psychedelia – for the fourth year running the PZYK crew expertly crafted a line up which oozed with passion, nous and creativity and most crucially knew its audience. From drone to electronica, krautrock, death disco and meat-cleaver-wielding pigs there was pretty much everything for the experimental music head to soak up in two mayhem-fuelled days of cosmic culture. Put aside the music, and there was so much more – art exhibitions, screen-printing, whacked out cinema, provocative talks, crash out areas to simply relax and soak up the sights, smells and people plus a continual flow of action. From the specially created Psych Fest limited edition vinyl to (previous Getintothis hero of the year) Sam Wiehl's stunning artwork and festival branding, Psych Fest proved once again what an utterly absorbing festival it is – Liverpool should feel privileged to have it.
1. Liverpool International Festival of Psychedelia: various venues – day one (review and gallery) and day two (review and gallery)
2. Liverpool Music Week: various venues (complete reviews and picture galleries)
3. Festival No. 6: Review and picture gallery.
Top 10 Getintothis' Post of 2015
It was our busiest year on Getintothis – and our first as an independent entity. We moved away from the Liverpool Echo and our new-found vitality resulted in a raft of awesome new writers, photographers and contributors, new columns and a raft of new ideas. It proved a pretty good idea with a fair whack of intriguing reads. An early entry from Sentric's Simon Pursehouse offered invaluable advice to artists on the the simple things – improving email ettiquette – a must-read for any musician hoping to make it. Paddy Clarke's reflection on the confusing state of Record Store Day struck a chord as he argued it was time for this marketing tool to take stock and reassess its values before sinking into the commercial abyss. While Shaun Ponsonby checked out the action on the day – before hanging out with Adam Ant in Dig Vinyl. Naturally. Elsewhere, Ste Knight dissected the burgeoning Baltic Triangle and its accompanying dance and club culture with photographer Martin Waters beautifully capturing the area's new venues. Here's ten more which seemed to strike a chord with you lot, our valued readers.
1. Issues concerning mental health is something we've repeatedly discussed on Getintothis and alongside Liverpool's FACT, Beth Parker looked a little deeper into the subject back in February for her Mental Health Matters piece exploring why depression and anxiety are linked to those in the arts. Sadly, later in the year, Liverpool's music community was once again left saddened by the untimely deaths of two young male musicians. On Friday September 11, Liverpool music gathered together to remember one, Paul 'Geoff' Williams and celebrate his life while also raising awareness and funds for MIND.
2. Few artists in 2015 were eulogised more than Kendrick Lemar. And rightly so. But it was the 27 bars that his contemporary, Rapsody contributed on To Pimp a Butterfly that our man Jimmy Coultas so expertly dissected – "she's managed to add something that he can't, at the same time embodying many of the qualities which make the album such a captivating release, but beyond that she's added more richness to hip-hop's own canon of guest moments." A masterful piece of prose, read the full piece here.
Just to reaffirm how good rap music was on the home front, the second year of hip hop was well and truly played out with the likes of Blackalicious (review), People Under The Stairs (review), De La Soul (review), Edan (review), ESG (review), Joey Bada$$ (review), Akala (review), KRS-One (review), Public Enemy (review) and more featuring on our stages.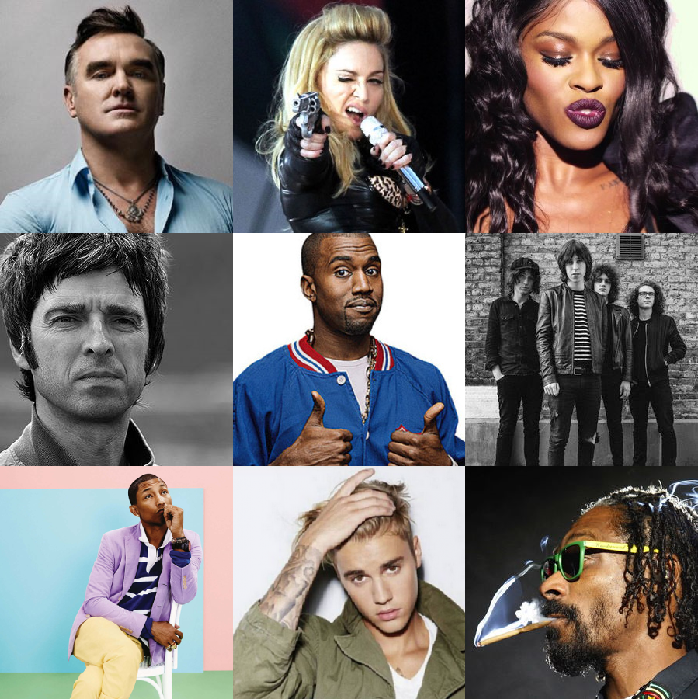 3. This year on Getintothis we began a new column called Cosmic Slop – each week chief slop curator, Shaun Ponsonby, deliberated over the week's big talking points and pop culture bullshit – the result was regularly hilarious and always on the money. From Peter Gabriel skyping monkeys, hating on James Bond, George Osborne the supposed NWA fan and Whitney Houston's abhorrent hologram no subject was off limits. And much like Gogglebox, despite the regular profanity and rapier wit, proved some kind of reassuring moral compass. Relive them all here.
4. Our annual Ones To Watch list proved as popular as ever – and there was a genuine mixed bag in 2015 with mixed results. Hooton Tennis Club and Louis Berry were perhaps the break out success stories while Merseyrail Soundsystem winner Katy Alex led the pack of homegrown rising stars which also included Strange Collective, She Drew The Gun, RongoRongo and Holy Thursday. However, there was the odd casualty with the likes of Glue Moon and Gulf disbanding. Whatever happened to Washington Reed we'll never know. We liked them too.
In related Ones to Watch news, it was ace to see long time tips of ours MiC LOWRY snaffle up a MOBO UnSung Award too – the hard work paid off for these ultra talented young men who followed in their mentor Esco Williams' footsteps bagging the honour. Next year will be a key one for all concerned.
5. We started a new column in 2015: Lost Liverpool. Lovingly written by our rock & roll archivist Paul Fitzgerald, Lost Liverpool explored the city's forgotten musical moments or heroes which have for some reason disappeared into the cracks of history. In his first four columns, Paul has traced the roots of Earthbeat (a festival at Sefton Park including the likes of Pulp, The Stone Roses, Las and many more), The Beastie Boys and their rampage at The Royal Court, the unseen scene and Liverpool's Afro-Caribbean community was remembered in part three and most recently, and profoundly, we traced the days when Liverpool's musicians staged a festival in Paris in 1990. Key to Lost Liverpool is Paul's unswerving passion and crucially delving into the dirt and actually being there. There's a very real sense of being caught in the moment when he writes about the Bunnymen in Sefton Park in '82 (a precursor to this year's LIMF headline slot) and you're left in no doubt as to how pivotal these people and events were in shaping today's musical landscape.
6. We decided to do a BIG feature last year on The Beatles. We'd never really covered them and it seemed a tad short-sighted. So having put a contemporary spin on it by asking new Liverpool musicians to select their favourite Fab's song and it going down rather well, this year we revisited the idea by asking our staffers to select their favourite album from the decade so far. It was exhaustive. By that I mean we aimed to publish it half way through the year, and in the end another decade had almost elapsed by the time all our staffers pulled their finger out and finally selected one album from 2010-2015. Anyway, the result was this mammoth exploration into very, very good albums seriously worth your time. The best element about it, is the personal reflections – and once again proving the album is a serious medium that people still genuinely care about. We also did a playlist, so you can listen to them all as you read about em. Here it is – all eighty two thousand words of it.
7. It's rare for us to look back on Getintothis but 2015 saw various anniversaries of a raft of records which have become cornerstones in rock's history and we felt it was only right to single them out for some timely praise. These included: 40 years of ABBA, Tom Waits' Rain Dogs thirty years on, 40 years of The Boss' Born To Run, ten years of The Game's Documentary, Bjork and Post at 20, 25 years of The Sundays, Dylan's Bringing It All Back Home at 50, while Bernie Connor looked back at 35 years since the final trumpet at Eric's, The Magical World of the Strands, 35 years of Back In Black, Bowie's The Man Who Sold The World 45 years on, Patti Smith's Horses at 40, Pulp's Different Class on its 20th annversary, Alice Cooper's Nightmare at 40 and 35 years of Talking Heads' Remain In Light.
That's quite a bit of good music. And in the spirit of celebrating big moments in music history, Jamie Carragher gave a personal and often funny reflection on 10 years of Guitar Hero. Finally on the retro reflections we saluted Liverpool's iconic subculture super-night Voodoo as our man Banjo took an in depth look at what made it so special.
8. Back in June and just in time for Father's Day, Getintothis staffers gave personal stories on their dads and the key role many of them played in shaping their music tastes and record collection. Moving, funny and compulsive reading.
9. We chatted to a lot of good people this year (none more weird than Laura Coppin's chat with Goatwhore!) but perhaps our favourite was Stewart Lee who remained his caustic self but very obviously also spoke of his love for Liverpool giving generous nods to Psych Fest and surprisingly (for all the right reasons) Ex-Easter Island Head. The fact he later played a blinder at The Philharmonic and then picked E-EIH for his ATP curated festival next year was even better. Well in, lad.
10. November 14 2015 saw 130 people die and 300 hospitalised following six terrorist attacks in Paris. Getintothis' Paul Higham wrote a profoundly moving piece which echoed what so many were feeling – read his tribute here.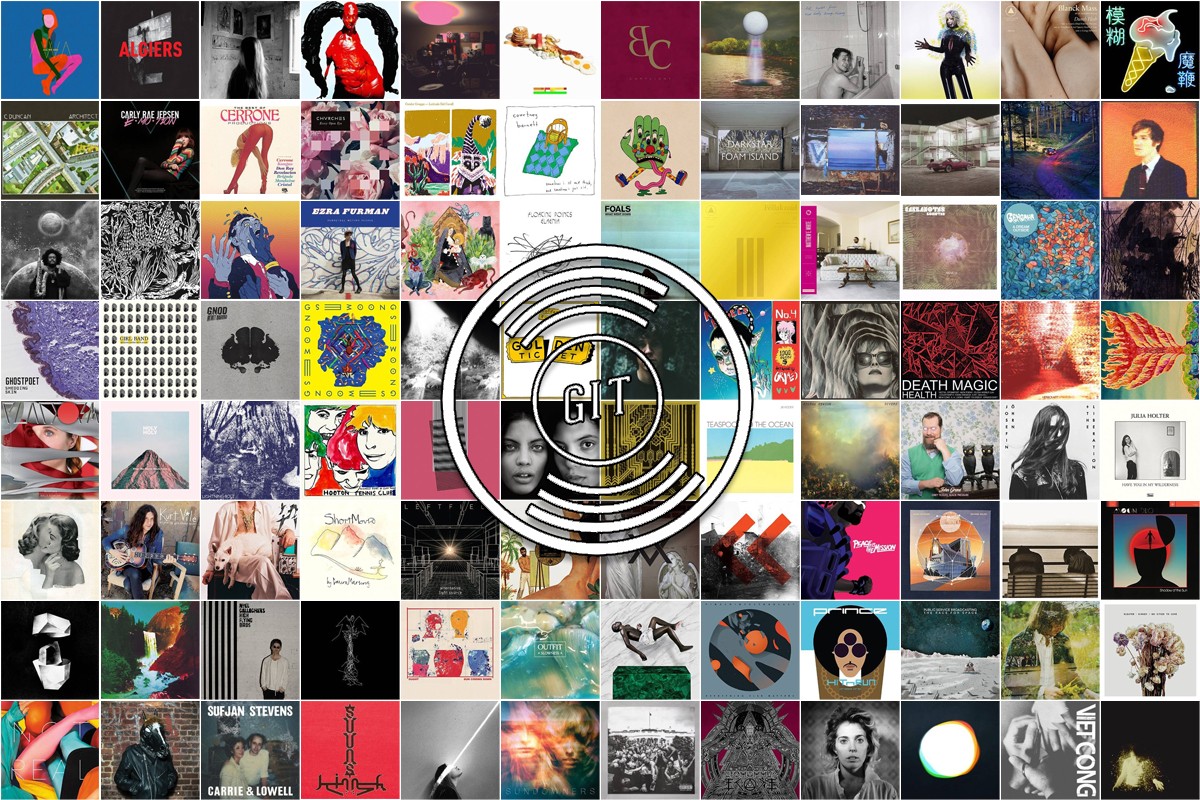 Albums of 2015
This was our ninth annual Getintothis Top 100 Albums of the Year list and each year there's only one consistency – it's hugely difficult to whittle it down to one hundred albums.
The simple fact is, even right now, we're listening to the new Sunn O))) record and resigned to the fact that it's our very first listen and deep down we know a band who have featured so prominently in our previous lists would have once again been in the mix. But life goes on, and at this time of year you have to draw a cut off point. Having said that, it seems amusing that a large portion of the music industry appears to have decided that the entirety of releases from the second week of December are now exempt what with end of year album lists now appearing before town centres have put the Christmas lights up. I digress.
Yes, the last 12 months have once again been a superlative time for new music. Interestingly, it's been a time where new bands have succeeded in a critical capacity than the bigger, supposed heavy-weights. For while Adele is bank-rolling the entire industry, it's the unknowns or under the radar smaller artists that have been gaining more and more of the plaudits. This is reflected somewhat in our Top 100 albums too with a mere eight albums released via the recognised 'major' labels and almost 30 debut albums. Plus another 30 of second albums. The list could have been complicated further by factoring in several dozen EPs or unsigned Merseyside artists who would have made the cut in previous years had there not been such a wealth of signed albums to include – all of which is not bad going when you consider the utter dross spoonfed to listeners or viewers up and down the country by commercial television and radio.
This year's list is once again a banquet of delights, from venomous post-punk, dreamy lo-fi rock through to a handful of Merseyside artists who have been on a roll for sometime. There's also a record which was sent to us from Belgium in the very first week of 2015 by the band themselves putting to bed daft suggestions that us journalists don't listen to albums sent to us – over at Getintothis HQ we try our utmost to listen to everything that gets posted to us – we simply haven't the time to write about the music which doesn't capture our imagination. After all, with so much great music being made, what's the point in focusing on the other stuff. Anyways, these albums below are all worthy of your time – check them out, then head to your nearest record shop and snaffle em up. Remember record shops aren't just for Record 'Store' Day.
One key point in all this was driven home to us at the AIM Awards earlier this year, when FKA Twigs received her prize for Best Breakthrough Artist, when she said there's a distinct difference from being in the music industry and the entertainment industry. Of course, it's possible to be an artist and exist in both worlds – but increasingly the entertainment side of things dilutes the artistry to such a point that it's near impossible to know where or what it is. With these albums, and the very many more that didn't make the cut, it's damn clear. These are artists all producing stellar music for music fans across the globe who take pride in the art form that is the album. We should embrace them all.
As we've said all along, please do share with us your recommendations in the comment section, or alternatively join the discussion on Facebook or Twitter – we look forward to discovering new albums from readers as much as we hope to provide a few new audio treasures for you too. So while soaking up the full hit check out our extensive playlist below (only Tidal-bound Prince is missing!) – and happy listening.
1. Grimes: Art Angels
Each day this week we've waxed lyrical in our 'Best Of' introductory paragraphs about the profound strength of the albums released during 2015, however, it wasn't until late in the year when a clear contender for our number one spot reared its head. That became quite obvious with the release of Grimes aka Claire Boucher's Art Angels.
In truth, we weren't sure what to expect of Art Angels such was our initial disappointment with the pre-album demo Go – a track which seemed half-baked and more aligned to disposable Stateside EDM while simultaneously failing to translate into anything approaching the high points of her 2012 album, Visions. Thankfully, any worries were immediately cast aside with the hyper-kinetic opening flourishes of California – a track positively more radiant than anything Visions proffered – and marked her continued identity as a fully-fledged contender for the best pop artist on the planet.
Over the course of 14 tracks, Art Angels is relentless in its pursuit of massive pounding dancefloor fillers – and key to it all is Boucher's production flair. Right up there with Kanye's My Beautiful Dark Twisted Fantasy, Art Angels is an exercise in monolithic pop jams. It's a staggeringly huge listen.
From the Janelle Monae-assisted brutal club banger Venus Fly to the Nile Rodgers does Uptown Funk joy of Artangels through to the Kylie goes K-Pop workout of Pin there's seemingly no bases Grimes can't own. Almost every track on Art Angels could be considered a single – and those that have been released thus far are some of the year's finest. By a country mile. Flesh Without Blood careers around at 200mph as Boucher's vocal courses atop first-rate cyber-electronica and crunchingly choppy guitars while Kill V. Maim is indicative of the album's entire identity – sword-slashing ninja-pop with gigantic killer choruses. Elsewhere, there's a swaggering skip to the record, most notably on the likes of ebullient Easily, the mariachi-infused Belly Of The Beat and the soaring closer Butterfly.
In an era were the likes of Lady Gaga, Taylor Swift, Beyonce and Rihanna have all dominated with colossal international pop crossover albums it's Grimes, and only Grimes, who manages to produce self-styled ambition, image and tunes on every level – she's in a class of her own.
2. Chvrches: Every Open Eye
3. Julia Kent: Asperities
4. Hooton Tennis Club: Highest Point In Cliff Town
5. HEALTH: Death Magic
6. Föllakzoid: III
7. MY DISCO: Severe
8. Jlin: Dark Energy
9. Gnoomes: Ngan!
10. Courtney Barnett: Sometimes I Sit And Think, And Sometimes I Just Sit
For my Top 100 Albums of 2015 and the year's records in review check out the full list here.
For an extra albums of 2015 hit – take a look at Getintothis staffers picks from throughout the year here and indulge yourself with a bumper selection of all our team's picks as they reveal their Album of 2015 in our round up of the year in records here.
Worst Albums of 2015
1. Muse: Drones (bonus rubbish points for the worst artwork of their career in a career littered with terrible artwork)
2. Chris Martin Band: A Head Full Of Dreams
3. Carl Barât: Let It Reign
4. The Prodigy: The Day Is My Enemy
5. Slaves: Are You Satisfied?
Venues of 2015
Following on from a superlative 2014, 24 Kitchen Street maintained its profile as the cool-as-fuck little sister on Liverpool's bloc with a veritable feast of dance, tropical, dub and damn uncategorisable parties throughout the year. With a record label and more in-house resident parties to follow in 2016 we're anticipating the organisers behind this beautifully ramshackle DIY hub to only step things up further next year. If you're not yet up to speed check out Ryan Walmsey's interview with those in charge here.
The big brother of the Echo Arena was somewhat lacking in blockbuster gigs in 2015 – where we the showstoppers a la Beyonce, Lady Gaga and Oasis – but one band who made a resounding impression were nu-metal maniacs Slipknot whose pyrotechnic assisted, oil-drum-clanging freakshow was terrific fun back in January. Support Korn weren't bad either.
In more positive news, there was a clutch of new venues that popped up across Liverpool – March brought the news of The Philharmonic's new Music Room while in June the multi-purpose gig and arts studio The Well had its opening with James Canty staging a LOVE in residence. Best of all was the addition of a very promising little brother on the bloc with The Buyers Club opening in September and already promising to be one of the go-to places for 2016.
Elsewhere, the Arts Club, Leaf, The Philharmonic and The Academy all held their own as solid alternatives while Constellations, District and a clutch of warehouses made the Baltic Triangle a more purposeful proposition than when the Camp & Furnace served as the sole comfort on the fringes of town.
Perhaps the most exciting (in terms of 'event' style) gigs arrived with the return of The Olympia Ballroom as a genuine tour circuit proposition. Tame Impala kicked off the excitement with a light show and visual feast which for some eclipsed the actual music while Foals ripped the place up in a November show which included balcony Yannis jumping and complete pandemonium amid the audience. We talked to Olympia owner Chris Zorba and were granted unique access with this interview and picture special on the eve of Foals' special show.
But in the end, there was only one contender for venue of 2015, you already know this part…
1. The Kazimier
2. 24 Kitchen Street
3. The Olympia Ballroom
Films of 2015
Cinema appeared to have rediscovered its mojo in 2015 with perhaps the greatest selection of films in recent years. From provocative independents to incisive music docs and HUGE action blockbusters there was seemingly as much good stuff on the big screen as there was on the small one. And how often has that been the case in recent years? For the first time in a good while we could have compiled a list of around 20 very good films we watched in a calender year – but we've stuck to the usual ten but undoubtedly the abiding cinematic memory of 2015 will be experiencing The Room for the first time. Seeing Tommy Wiseau in the flesh, then watching his creation play out in FACT as an auditorium of devotees hurl plastic cutlery, American footballs and almost every word of dialogue at the screen was something you have to witness first hand. It wasn't just one of the most memorable cinematic experiences – but one of our most memorable experiences of any cultural happening. For the full experience see Shaun Ponsonby's feature for an insight into this surreal cult phenomenon.
1. Sicario (Jóhann Jóhannsson's soundtrack makes for an unforgettably tense experience – unmissable).
2. Amy – The Girl Behind The Name (a reflection on Amy Winehouse's defining moments)
3. Cobain: Montage of Heck (review)
4. Birdman
5. Whiplash
6. Mad Max: Fury Road (review)
7. Foxcatcher
8. Star Wars: The Force Awakens (review)
9. Straight Outta Compton (read our top ten hip hop films plus our feature on Death Row Records & Dr Dre)
10. Inherent Vice (read Adam Scovell's feature)
The final word on films though, goes to our resident columnist Adam Scovell who all year provided us with beautifully written pieces on leftfield and under the radar cinema. He closed out 2015 with his five must-see masterpieces from world cinema.
Tracks of 2015
1. Carly Rae Jepson: Run Away With Me
2. Billie Eilish: Ocean Eyes
3. Riton: Rinse And Repeat feat. Kah-lo
4. Grimes: Flesh without Blood/Life in the Vivid Dream
5. Palace Winter: Menton
For the complete top 40 and to listen to all our tracks of 2014, click here.
And for our run down off Getintothis staffers picks of Merseyside's top 2015 tracks click here.
Downs of 2015
1. Musicians who died in 2015: Demis Roussos, Ornette Coleman, Josie Jones, Dieter Moebius, Allen Toussaint, Scott Weiland, Lemmy – and while less known for his musical output than his pointy ears, we saluted the otherworldly sonics of Spock aka Leonard Nemoy who died in March.
2. Oh, NME what has become of you? When it was confirmed that NME was to go free it should have heralded a sea change for the magazine. Instead of stuttering into no-man's land and losing all identity the magazine's publishers could have embraced new music and run high quality features with breaking new bands. Instead, the polar opposite occurred it was stripped to the bone – and what was once a crucial part of our weekly commute evolved into a complete non-entity. Its cover stars maybe huge but the resulting features were immaterial. The rebrand 'MUSIC, FILM, STYLE' screamed widespread appeal but it was simply paper thin window dressing. The whole debacle was deeply upsetting to this hardened NME fan. Is it too late to be rescued – we sincerely hope not; like Top Of The Pops, the brand is still a British institution – we just hope someone recognises the potential. Yet in an ailing market it would take something radical to change to prevent this much-loved music bible edging closer to a sad demise. Read Richard Lewis' reaction to NME going free.
3. In early November former LIPA grad and one-hit wonder, Sandi Thom shoved the entire record industry and BBC up her arse in a last ditch attempt to get her rubbish song on the radio. Before doing the shoving she cried, moaned and pretty much dribbled her way through a pretty excruciatingly poor YouTube video which was the most transparent bit of PR stunting this side of a Miss Universe competition. In the end, Thom's track did indeed make Radio 2. A week later no one heard from her again. The moral to this story is completely and utterly lost on me.
4. The male dominated music industry received an acute kick to the balls back in February when the testicles-heavy Leeds and Reading bill was slammed by Crack In The Road. They had a fair point – perhaps a broader point would have been how rubbish the bill was but regardless of that our own Emma Walsh took a more in depth look here.
5. A worthy winner yes, but the most dull Mercury Prize in recent times was played out in gratuitous fashion in November. We can barely remember who was nominated, what happened and frankly who cares it was all so cataclysmically crap. If you really must recall, here's what we learnt from a painful Mercury mindnumber.
6. This could go in the UPs but it seems more appropriately to put in the downs as that's exactly were Madonna was heading in the greatest BRITs talking point in years. Our Cosmic Slop correspondent, Shaun Ponsonby, was about as sympathetic as a Mafia hitman. Creating much less of an impression was Madonna's stand up (no pun intended) routine – we lamented so in July.
7. One of the funniest but also rather worrying posts of the year was penned by Shaun Ponsonby in his thirteenth Cosmic Slop column asking 'What's the point of Jason Derulo?' The answer it seems revealed itself in what was possibly the most WTF moments in internet history – to understand more watch this.
8. Lenny Kravitz's penis. Need we say more? Well, Shaun Ponsonby did.
9. Following on from Lenny's member, it's only right and proper that we neatly segue into Morrissey and perhaps the worst piece of prose published by Penguin – let's not even get started on the sex scenes. If you dare to indulge – here's self-confessed superfan Del Pike's review, where even he was less than impressed.
10. Finally, in what seemed like some kind of November mini miracle, Prince appeared to be on his way to Liverpool for his debut live performance. The Philharmonic was touted as a likely venue for his solo piano tour. However, no sooner had we worked ourselves into a purple frenzy, the whole tour was scrapped amid a ticket touts storm. Booooooooooooooooooo!
Ups of 2015
1. In times when live promoting is particularly tough, Freeze stepped things up with some quite remarkable bookings in equally as remarkable places in 2015. Fancy a rave an abandoned asylum – yep Freeze did that. Fancy partying in a Bombed Out Church – check, Freeze did that. Fancy sticking DJ legend Gilles Peterson in an upcoming warehouse, Freeze were on it. Alongside their partners in partying, mUmU, the Liverpool-based team showed off their powers in what was their 10th anniversary year to the full, hosting happenings in St George's Hall, The Anglican Cathedral and more with the likes of Bonobo, Nina Kraviz, Jamie xx, Todd Terje, Greg Wilson, Prins Thomas and *many* more all playing across city. It was eventful and hugely emotional. Freeze pretty much owned the dance music scene in 2015. Hats off.
2. Bold Street Coffee – a place much more than a place to sup a fine cup of Kenyan beans – celebrated its fifth birthday. A place which has become that rare beast in Liverpool – a place were you can actually meet up with friends, relax and float down stream; who'd have thought there were such few places to do this? What's more they do it with tender loving care, superb music and generous spirit. We wrote about why we love BSC so much back in April including our favourite coffee-assisted tracks. Smart work Sam and co. Also celebrating five years were the good folks at Leaf on Bold Street- we looked back at their many awesome events in a comprehensive review and picture gallery here and in a very busy year for anniversaries we spoke to Chibuku's top man as they celebrated their 15th birthday.
3. The increasing imagination of The Wild Writers Club provoked two wild events in 2015, the Jurassic Park inspired Isla Nublar which saw life-size (well, almost) raptors taking to the streets of the Baltic Triangle and the equally sensational No Homer's Club – an exhibition and music-fuelled couple of days dedicated to The Simpsons. What made these two exceptional events so special was the attention to detail and fan-fuelled passion coursing through them; they were made by superfans for superfans and the Merseyside culture community lapped them up. For more on No Homer's Club check out our pictures and review here. Our Shaun, meanwhile, paid homage to Matt Groening's creations in a wildly understated piece claiming The Simpsons is the Shakespeare of our times.
While we're on the subject of fine writing we must also salute the good folks at the Writing on The Wall Festival – who this year brought together a diverse group of speakers all under the umbrella of 'the American Dream' – check out Jamie Carragher's piece on it here and Paul Fitzgerald's review of an evening with Tracy Thorn here.
4. Abandon Silence have unequivocally changed Liverpool's dance music community – and in 2015 they celebrated five years of partying the only way they know how – by throwing more first-rate parties. Four Tet was perhaps the poster boy of them all but in truth Abandon Silence is much more than who's behind the desk. From its beginnings in the Shipping Forecast to events across the city and closing in now its spiritual home at The Kazimier (excuse me if we've said that before), Abandon Silence has worked because it has harnessed a community of electronic heads who can't be kidded – they are fiercely passionate about new, innovative dance music – ever striving for fresh talent while also retaining a communal vibe. People meet up at Abandon Silence to meet their friends. That's the key. We spoke to founder Andrew Hill about all of that and much more before rounding off the year with a handful of reviews from their farewell to the Kaz parties; our favourite was Mike Townsend's Jurgen Klopp quoting Four Tet reflection which can be read here.
5. It came as little surprise, but the confirmation that Liverpool was officially a UNESCO City of Music should rightfully be treated as a pretty big deal.
6. Libraries – a place of studious calm. Not if the mighty fine initiative Get Loud in Libraries had anything to do with it. For nine years now, campaigners have been bringing boss sounds to our libraries and the results in 2015 were the best yet. In previous years Wolf Alice have played the Central Library, well this year, not only did Warp's Lonelady and Frank Turner kick up a storm in in town but Blossoms played St Helens, Bill Ryder-Jones in Runcorn and in perhaps the most surreal gig of 2015, Young Fathers (review) shook up Skelmersdale library. How utterly brilliant.
7. The emergence of Liverpool independent labels was a major boost for the city – God Unknown, Product, Skeleton Key (feature), Fly High Society (feature), War Room and Blak Hand all added greater support for new artists in the city while Deltasonic returned to the top table of Merseyside indies with The Vryll Society and new signing Tom Low – expect much more from both of these two plus new Deltasonic addititons in 2016.
8. In October, Liverpool music once again showed their solidarity and spirit in several shows in aid of Syrian Refugees. The first a star-studded show at the Echo Arena featured among others while a DIY offering at 24 Kitchen Street hosted the likes of Dave McCabe, By The Sea, The Sundowners and many more. We attended both nights and you can take a look at what unfolded here.
9. FACT had one of its most impressive years in a good while with its diverse and compulsive programme. Shia LaBeouf grabbed the headlines late in the year with his #TOUCHMYSOUL appearance in what we're calling 'the watch someone famous in a mini call centre'. Elsewhere, Sleaford Mods' Q&A was the highlight of the Doc N Roll festival, Billy Fury and The Damned were revisited in documentaries, as mentioned earlier The Room  provided one of the events of the year while The Quietus' winner of best album of 2014, Gazelle Twin played live alongside a bodily-fluid fueled series of short films – it was rather disturbing all told.
10. Finally, in one of the most controversial, yet uplifting and inspirational, arts stories of the year, The Turner Prize judges proved their balls are still very much intact by awarding the Assemble collective the honour for their Granby 4 Streets project. In a thought-provoking piece, Christopher Flack considered how space, regeneration, and communal pride were at the very heart of this deserving recognition.
~~~~~~~~~~~~~~~~~~~~~~~~~~~~~~~~~~~~~~~~~~~~~~~
My final thoughts for 2015 are on this here webzine.
In John Doran's book A Jolly Lad, he suggests every man needs a 'shed' – the shed being an analogy for something they pour their heart and soul into. Well, there's a very small team who on a daily basis do that for free on Getintothis. Myself included. After the personal nadir of 2014, it's been comforting and rewarding to see how the website has blossomed under the stewardship of our daily regular sub-editing team – Adam Lowerson, Patrick Clarke, Paul Higham, Ste Knight, Tom Konstantynowicz, Vicky Pearson, Del Pike, Shaun Ponsonby, Paul Riley and web technician Simon Lewis – who each deserve special praise to the commitment and vast amount of hours they spend in making this vessel run.
In August, it was hugely humbling to be among the nominees up for Independent Music Champion of the Year at the 2015 AIM Awards – and it's a testament to the Getintothis team, its many contributors and the musicians and artists within Liverpool as to why that came about. So I'd like to extend a huge thank you to anyone who's been mentioned on these pages and those who have contributed during our eight years.
But the final thank you is reserved to those generous souls who have contributed when we asked for donations to ensure the future of Getintothis.
Just to reiterate, there's barely any cash in all this, each member of the team works and contributes to this site on a voluntary basis – so when in August we said our future relied on your help, we meant it – and the response was magnificent.
The entire Getintothis team would like to thank the following people who have kindly donated thus far:
Liam Riley, Harry Sumnall, Michael Donnelly, David Lloyd, Paul Evangelista, Roy Bayfield, Simon Lewis, Mark Dawson, Everisland, Jonathan McCauley, Rory Taylor, John Lewis, John Jenkins, Mike Deane, the Kazimier, Mark Gorton, Springtime Anchorage, Dominic Dunn, Nicholas Summerfield, Stephen Langstaff, Elena King, Jack Whiteley, Robert McNabb, Adam Rowley, DJC Design, Oliver Taylor, Andy Johnston, Peter Hooton, John Lovelady, Peter Goodbody, Joseph Sheerin, Richard Dean, Emma Jenkins, Thomas Lynch, Gary Coughlan, Mark Holmes, Iain Bold, Neil Grant – and a big thank you to Edge Hill University.
For more information on how to donate click this link.
We sincerely thank you for reading and supporting us. Happy New Year.
PGx
[paypal-donation]
Comments
comments