Getintothis contributors cherry-pick their favourite albums of 2015 so far – plus a playlist of all those on offer, Peter Guy and Shaun Ponsonsby compile this year's greatest listens so far.
I ruptured my achilles tendon this week. I'm in agony. At first I thought it was my Clarks Originals Jinks rubbing on the back of my heel so I suffered the indignity of purchasing some kind of orthopedic grip thing from Boots – the kind of footwear apparel only OAPs or badminton players buy. It's now cemented to the inside of my finest pair of shoes like a granny foot clamp; all unwieldy and gruel grey. But as the week's gone on and my hobble's increased, I've realised it's an internal pain which manages to shoot up the back of my calf, straight up my spine, puncturing the base of my neck before sending a piercing like jab to the top of my head. It's the kind of lancing sensation male Aborigines suffer when they commit adultery and females seek retribution via Women's Law by spearing them through the back of the leg. I am quite literally disintegrating.
It's just one of many physical and mental ailments I'm enduring which serves to heighten the fact we're running out of time. Grim but true. And it's bloody July. Two thousand and fifteen. It still feels like 1995. It's quite frankly alarming – terrifying that it's 20 years since those wild mid-90s halcyon days of being a teenager reveling in times soundtracked by classic albums being splurged out seemingly on a weekly basis. In hindsight, this wasn't quite the case – but don't let history's revisionists suggest otherwise; Tricky's Maxinquaye, Radiohead's The Bends, GZA's Liquid Swords, Pulp's Different Class, Bjork's Post, Aphex Twin's I Care Because You Do, The Chemical Brothers' Exit Planet Dust, Raekwon's Only Built 4 Cuban Linx…, Goldie's Timeless, Teenage Fanclub's Grand Prix, Oasis' What's The Story?, Mobb Deep's The Infamous, Spritualized's Pure Phase, Coldcut's 70 Minutes Of Madness, Old Dirty Bastard's Return To The 36 Chambers, Leftfield's Leftism, Smashing Pumpkins' Melon Collie.., Black Grape's It's Great When You're Straight.., A Guy Called Gerald's Black Secret Technology, Nightmares On Wax's Smokers Delight, D'Angelo's Brown Sugar all played a key part in 1995's golden year in music. And the list does indeed go on.
So where we at? Well, with time moving faster than any hamster wheel could ever hope to compete, it's impossible to place into context how the current crop of albums are going to shape up in 20 years time. What we can say, is there's a lot of seriously good music about. Sure, you may have dig harder than ever – or maybe you don't, maybe you find it easier to access (a discussion we've had numerous times) but the truth is, 2015 has already proved a winner with the wealth of new music on display. As is now customary, and we almost whimper (no, it's not the achilles again) at delivering this kind of article, we've joined in with the blogosphere's half-term album report – presenting in full our contributor's thoughts on their pick of album of 2015 thus far.
There's an expansive treasure trove to delve through, and each writer gives a little personal insight into why it's on repeat on their stereo. The treasures can be on your stereo too, simply by playing our playlist below – so digest this list in full, crank up the sounds, and let us know what you've been listening to on our Facebook and Twitter, use the #GITAlbums15 and we'll soak up the recommendations. Enjoy.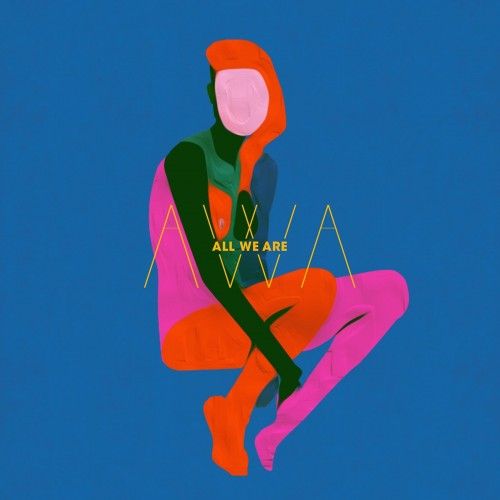 All We Are: All We Are
It's incredibly rare to find an album where you can honestly say "there's not a bad song on it". Well, 2015 GIT Award winners All We Are have accomplished this and made it sound effortless. The amalgamation of backgrounds and influences of the three members results in several highlights; the goose bump inducing ending to Keep Me Alive, the slick bass riff on Utmost Good, and the simplistic beauty of Something About You which epitomised their set on the main stage at Sound City.
A sign of how remarkable the album is lies in the fact that we're unable to put our finger on our favourite track – this prestigious title has changed hands at least 6 times. Current single Honey is a pretty good starting point for newbies but we're currently leaning towards Utmost Good. We're sure this will have changed again in a weeks' time. Paul Dahill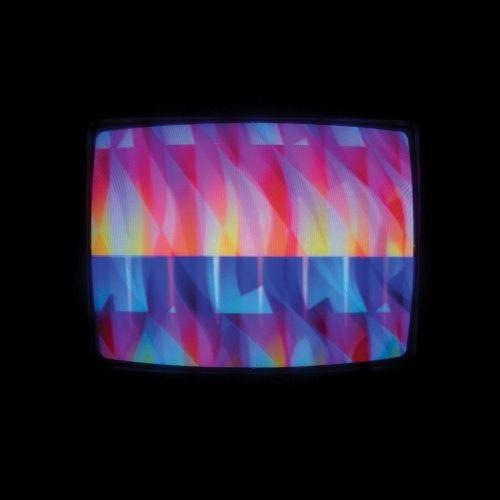 Bitchin' Bajas: Transporteur
Transporteur is a revelatory syncopated Ruckzuck; interdimensional music that in a previous era might have necessitated tanned nudity or flowing white robes with gold braid and embroidered deities (I'm not going to judge you), but psychedelia is mainstream now and Bitchin' Bajas present a locked-loop counterpoint that is more cultivated and contemporary than, dare I say it, anything that Terry Riley produced in his prime. This mini album presents four long pieces, ranging from the carefully arranged Marimba with its pretty flute lines and punctuating reed organs to the (relatively) upbeat No Tabac which would make the perfect recruiting soundtrack for a free army of toad conquistadors. Since their first releases in 2010 Bitchin' Bajas have been developing an ever-changing contemplative inner eyelid soundtrack and whilst their influences are sometimes easy to spot, these have been taken into new directions that provide exciting freedoms and wondrous sounds. Harry Sumnall
Blue Rose Code: Ballads of Peckham
Blue Rose Code at The Leaf – one of those shows where I had a free evening and thought I may as well go.  I've seen many, many blokes with an acoustic guitar. I will admit to being a little jaded to it; there are so many 'singer songwriters' out there, so when Ross Wilson came to the stage my expectations weren't high. I left with a copy of the new album, after a spellbinding set. His guitar-playing was subtle and accomplished, the songs themselves powerful examples of that strongest of folk traditions – storytelling. Ballads of Peckham Rye builds on that single acoustic guitar, bringing a complexity that lifts the record and makes it a different beast to the solo show.
Pedal-steel and banjo give Boscombe Armistice an Americana lilt which feels strangely rewarding when paired with Wilson's soft Edinburgh burr. Edina, an apologetic love letter to his home city, has a more traditional folk sound: harp, piano and a big, warm double bass with wonderful sections of fiddle. Step Eleven, meanwhile, sounds a little like Mogwai doing one of their quiet bits. This album brilliantly captures the personality of the performances as well as the honesty of the stories, and serves as a lesson on great songwriting. Paul Riley
Bop English: Constant Bop
If you'd have told me in January my
album
of the year would be a fella from
White Denim
, I would have laughed at you. But, seemingly out of nowhere,
James Petralli
released an
album
he'd been quietly working on for years. His love letter to British pop music, and something of a masterpiece. Everything feels like a single. Everything makes you smile. I'm sure more important
albums
has been released this year, but none more fun. And that's important. Five more years of the Tories and all that. 
John Gibbons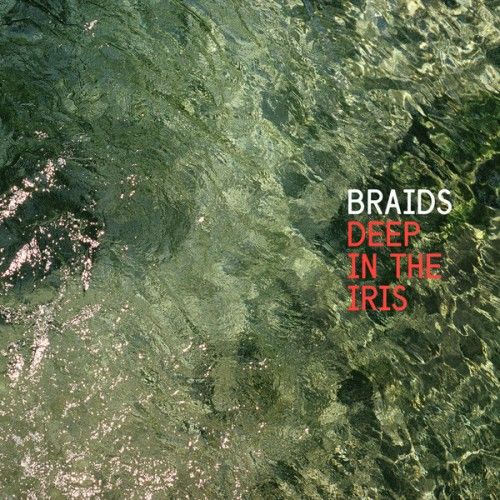 Braids: Deep in the Iris
Braids' third album, Deep in the Iris, is a story of love. Yet this is not the tender type of love which ends in romance, fairy tale and 2.4 children. Instead, Braids reflect upon love gone wrong, once a relationship has come to the bitter end. Less electronic than previous work, it focuses on the band's instrumental playing and vocals.
It is front woman, Raphaelle Standell-Preston's voice which is predominant throughout.  Sounding soft and sweet, it makes for an interesting contrast to the resentful lyrics we hear. Issues of porn, addiction, loneliness, abuse, objectification and of women being tormented for sleeping around are profoundly discussed in songs like Miniskirt and Sore Eyes. And at times the tone is blissfully acidic, as she regales her love forlorn. The words sung are from personal experience, which makes this release a proudly feminist piece of work. Recorded with live classical piano and delicate drumming, the album is the perfect narrative for women's rights and modern day love. Beth Parker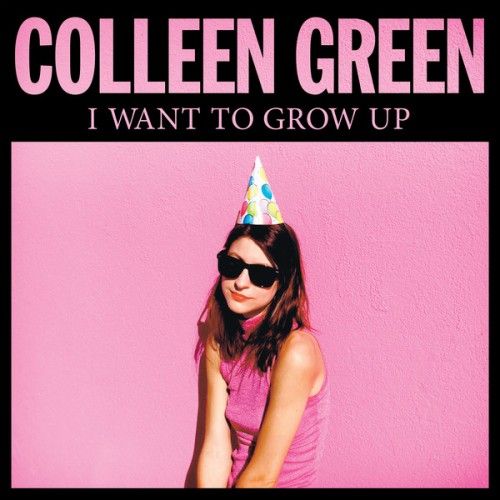 Colleen Green: I Want To Grow Up
Calling your record I Want To Grow Up seems a bit of a downer. If the Descendents taught us anything it's that adults are creeps. Who'd want to be one? But Colleen Green isn't talking about cocktail workshops at hen parties, or knowing what APR is. She's just done with it ALL – even the fun stuff. While older releases painted Colleen as the perennial stoner, hanging with friends and having crushes, this record, her first with a full band, hints at the dreads that start creeping in once you get (slightly) older. Things That Are Bad For Me Part I is about making resolutions for a happier, healthier existence, Part II is about relapsing into your worst habits and getting a kick out of it anyway.
Each song captures the frustrations of just scraping by, without ever knowing what you're up against. Of being the same unmotivated slacker for years on end, with a terrible attention span and nothing to say to other people. But growing up can also mean moving on: Whatever I Want rejects external wisdom in favour of going with your gut. And that cover photo! When did the colour pink ever look so sardonic? If your twenties are going well enough not to need this album, I wish I were you. Orla Foster
Crocodiles: Boys
Zoo Music
You can never be quite sure how much San Diego's Crocodiles are taking the piss. They strut and pout around the place, throwing up glam garage-punk that sounds like The Jesus and Mary Chain covering Iggy Pop. For Boys – their fifth album – the band promised to add a 'salsa-punk' flavour to the mix. And sure, they recorded in Mexico, the sleeve notes are in Spanish and there are textures not heard on previous records; but the most striking thing to the record is the sense of fun.
Crybaby Demon is a classic Crocodiles jangly-fuzz: kicked along by a thumping bass and Echo & the Bunnymen chorus. Hard is a teenage hustler anthem ("The streets might make you, but a heart will break you tonight") and Transylvania is the most darkly joyful thing they've ever written. It's scuzzy, silly, and a complete blast from start to finish. James Sullivan
David Corley: Available Light
Indiana native David Corley may have been a songwriter since his late teens but he was 53 before his first album, Available Light, was released earlier this year. There were various reasons for the delay, both mystical and medical, but the one-time roofer and bartender has served up an album of the year contender. Sounding at times like Lou Reed or Tom Waits, at others more toward Robbie Robertson or John Hiatt, the man's music creates a moody ambiance. Most tracks grab you by the throat, but Dog Tales grizzles, growls, then spits you out. Mike Torpey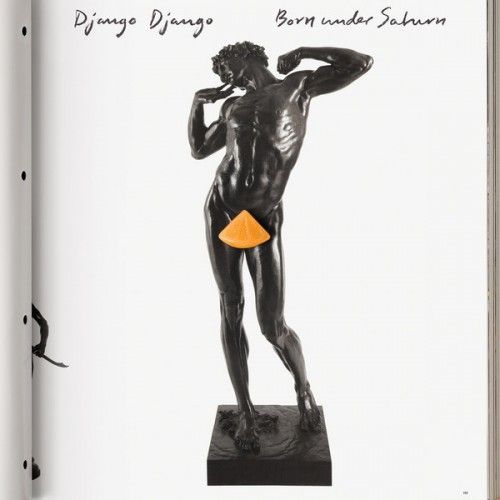 Django Django: Born Under Saturn
After their Mercury nominated 2012 debut, Django Django faced pressure to deliver a follow-up that would rival their critically acclaimed first album. With Born Under Saturn, Django Django seem to imply a focus on new beginnings and re-birth, and whilst this theme underlies the album, it remains as eclectic as their debut. Born Under Saturn once again demonstrates Django Django's immediately rewarding combination of sounds; the strident piano of Giant effortlessly collapses into fuzzy synth, while Pause Repeat allows Vincent Neff's exceptionally catchy vocal melodies to rise above the instrumentation, and urges you to sing along.
4000 Years begins with a stripped back Joy Division feel, but is quickly filled out with twangy guitar and percussion, and is a high point of the album. What Django Django demonstrate in Born Under Saturn, as they did in their eponymous debut, is their ability to cram so much into a single song without loosing any sense of melody or rhythm. While the songs dreamily blur into one another, and as such are relatively difficult to distinguish from one another, it is difficult to fault the auditory delight that is this album as a whole.  Nick Maw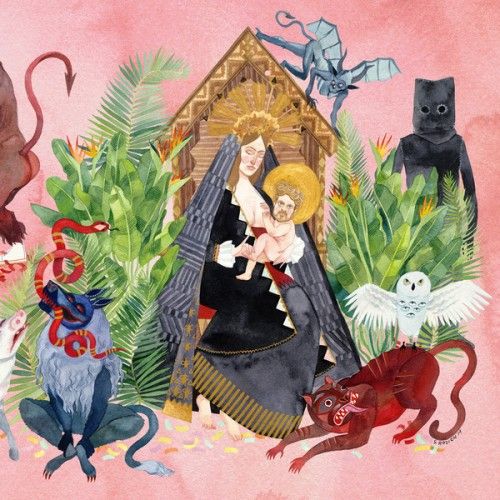 Father John Misty: I Love You, Honeybear
The second solo album of former Fleet Foxes drummer Josh Tillman under his Father John Misty alias is a masterclass in romantic folk balladry. The lyrics are heartfelt and honest, the tunes instantly memorable and the melodies heart-achingly beautiful. I Love You, Honeybear has all the woozy appeal of many of the great singer-songwriters, but beneath it all is a dark, sarcastic side.
Lyrically it's hard to tell whether the stories being told are about Tillman or his alter ego. On the face of it they appear to be tongue in cheek nods to the typical confessional songwriter, but on closer inspection the line between irony and brutally honest, raw emotion begin to blur. While the album is mainly a piano and acoustic guitar driven affair, much like that of his former band Fleet Foxes, tracks such as the synth pop True Affection take the record in a different direction, taking a swipe at modern technology. "When can we talk with a face, instead of using all these strange devices?".
There are mixed messages in the words and themes of the record, hinting at Tillman's complex character. But where the real beauty is in the soaring melodies, Tillman's Elton John-esque vocals and the warmth it evokes, despite some of its searing one liner lyrics. It's impossible not to fall in love with this record.  Adam Lowerson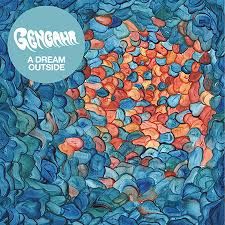 Gengahr: A Dream Outside
A dark, dreamy dose of romantic pop that rises and falls between icy climes of quivering vocals to the warm, dark depths of fluid driving riffs. There's touches of psychedelia, swirling elegantly around simplistic melodies that soothe and gently etch themselves into your mind. Gengahr are in no rush to make an impression you, this is no deluge of dream pop, it is not intended to blast you away floundering and wondering what's going on. It's a far more gentle, progressive record that washes over you in slight ebbs and flows and allows you to drift away, tuning into the occasional raucous solo. Stick on Bathed In Light and try not to picture yourself rowing a raft, your toes dangling in the water. Delightful grooves accompany perfected guitar effects of John Victor whose style ranges from the unconventional tunings of Sonic Youth and Dinosaur Jr and the bluesy strums of Allah Las and Growlers. With their plethora of talent, the album could be said to be a little safe in parts, but Gengahr are a band we're already eager to hear develop, from their already irresistible sound that can slot neatly into practically any mood.  Matthew Wood
George Fitzgerald: Fading Love
My album of 2015 so far has to be Fading Love by George Fitzgerald. Currently residing in Berlin, the London-born DJ is riding the crest of a wave with his BBC Radio 1 residency as well as producing this masterpiece of an album. The clue is in the title as this LP chronicles a previous relationship Fitzgerald encountered and from start to finish, he tales his ups and downs with tracks that ooze pulsative beats yet evoke a melodic sound at times. Featuring some superb vocals from Boxed In and Lawrence Hart along the way, Fading Love is a record that easily crosses the divide from the techno underground scene Fitzgerald champions, to attract even the most casual of dance music followers.  Joel Richards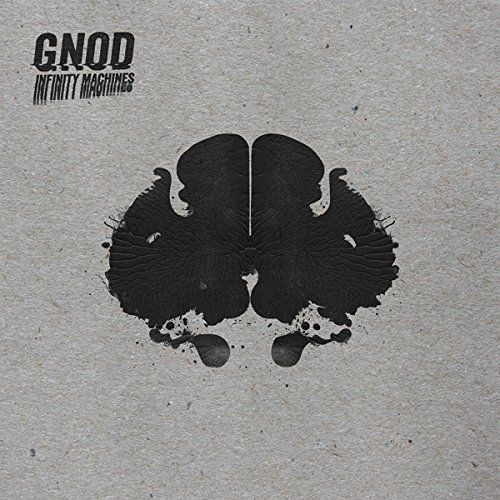 Gnod: Infinity Machines
Defining the psychedelic is a complex, heterogeneous task, especially given a span of half century since the term came into usage. For many, the psychedelic is more than a musical style that evokes a bewildering and sublime aesthetic – it is an ideology that emerges through an intelligent manipulation of art forms. Gnod's Infinity Machines serves as an excellent definition of a modern psychedelic, merging a series of montages, spoken texts and field recordings to assemble a delicate and ominously deep tapestry of strange melodies and stark rhythmic clusters. Infinity Machines utilises a post-minimalist sensibility to describe a 21st Century obsession with desire and affect, folding between paranoia and electro acoustic ecstasy. Infinity Machines is frightening and divine.  Mark Greenwood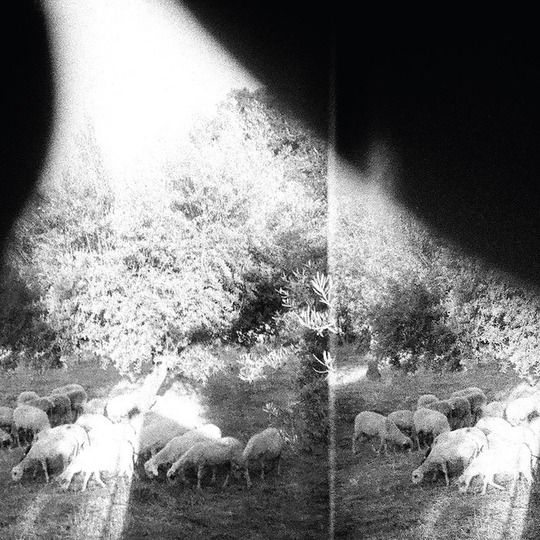 Godspeed You! Black Emperor: Asunder, Sweet and Other Distress
Symphonic rock instrumentalism at its finest, darkest (well what do you expect with an album title like that) and a kick in the shins to (the inevitable comparison with) Mogwai. It's the album this year I keep coming back to. Four tracks and each of them long enough to develop a theme and keep the interest sustained at the same time. An occasional nod to the middle east at times in some of the guitar sound, but this is proper heavy stuff. The wonderfully titled, final piece, Piss Crowns Are Trebled is a thirteen minute crescendo as good as anything Mahler or Beethoven wrote and, as it eventually tails off, you still want more. So, that's a good thing. It's big and it's clever. Peter Goodbody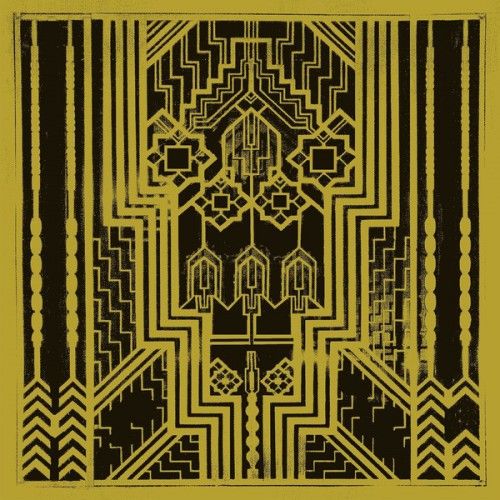 Hey Colossus: In Black and Gold
Appearing in the very first week of the year, there's been very little music since that even borders on the pulsating intensity of Hey Colossus' In Black and Gold, the doom-psych veterans' first for Rocket Recordings. Though the record immediately descends like a falling meteor into relentless mid-tempo, it's a death march of enrapturing appeal that never drifts close to monotony.
After an insidiously lightweight opener the band immediately mutate their sound into a cataclysmic, apocalyptic thud on Sisters and Brothers, setting the tone for the LP's viscous  thrusts and spears.Hey, Dead Eyes, Up! sees the most unforgivingly barbaric assault, while the title track opens shimmers of space only to crash momentously down with a tsunami of ferocious, searing psychedelia. If there's been a more thrilling 42 minutes' worth of ear-bludgeoning recorded this year, I'm yet to endure it. Patrick Clarke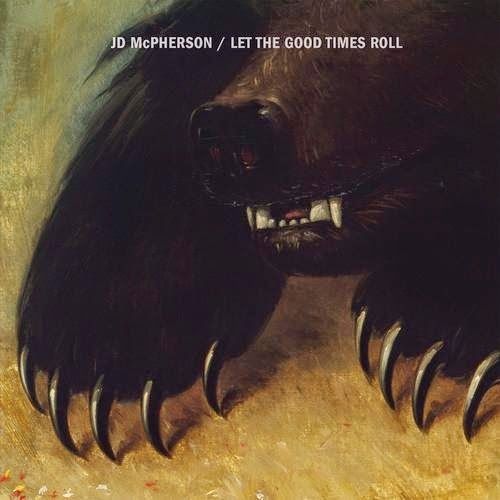 J.D. McPherson: Let The Good Times Roll
J.D. McPhereson started out as a technology teacher,teaching students how to type before eventually creating an avant-garde art program,along with a musical mixtape club. Both of theses ventures,it turned out were very bad ideas if a long successful career in the teaching profession were your main aims in life.Giving fifteen year olds copy's of Bad Brains was not syllabus approved and he soon found himself out of a job.
And thank God for that,for his sophomore album, Let The Good Times Roll is a brilliant slice of 50's retro rock 'n' roll that never falls into the trap of pastiche-how can it with songs this good? Every track is a belter, his rhythms and arrangements flaunt power and seek to surprise, whilst keeping the dirty, anthemic thrill of Little Richard, Bo Diddley and the rest. He experiments with sound and texture but in a way that the original artists might have done themselves when they were pulling down barriers sixty years ago. His voice his impassioned and strong, his guitar playing sexy and visceral. An album that forces you to dance while keeping the hairs on your neck standing up. Neal McGrath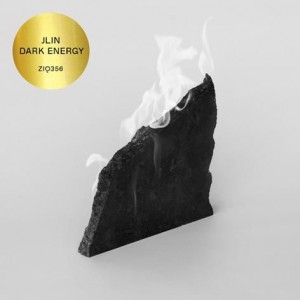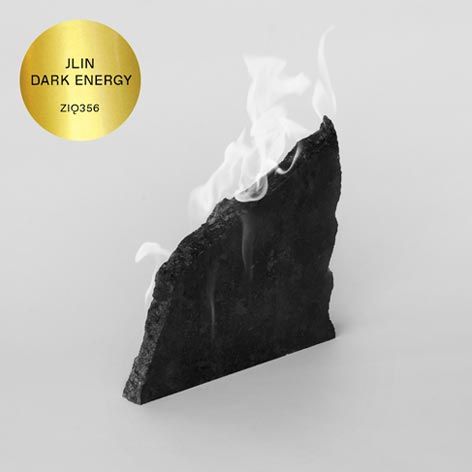 Jlin: Dark Energy
'You don't wanna hurt anyone,' comes the plea on Guantanamo. 'But, I do – and I'm sorry,' comes the reply.
A ferocious, sadomasochistic force is at work in Jlin's debut album for Planet Mu and it makes for compulsive if unsettling listening.
It's been a trait for much of the best electronic records over the last 18 months with Jlin aka Jerilynn Patton's work sharing much in common with the likes of Pharmakon, Laurel Halo, Gazelle Twin and guest collaborator Holly Herndon.
What makes her stand out is the severity of the attack; 39 minutes of samurai stabbing metallic malevolence with fancy footwork beats to boot. If this sounds intimidating, that's because it is. The contracting modulators on Ra are so skewed it feels like you're being consumed by a sink hole, Mansa Musa's African loops are preposterously tortuous while closer Abnormal Restriction begins by pummeling your face with the line, 'I AM NOT ONE OF YOUR FANS!'
Yet for all this aural violence, Dark Energy is funky, super-sexual and tight as fuck – there's genuine beauty behind the brutalism. Peter Guy
Joanna Gruesome: Peanut Butter
Joanna Gruesome's second album Peanut Butter is a 22-minute punky pop chaotic headrush that barely draws breath before the tenth and final track. They're kind of a Welsh Veronica Falls on speed, with vocals that recall Miki Berenyi from somewhat forgotten shoegazers Lush (if Pixies and now Ride can reform and sell out gigs across the country, why not Lush?). Produced by Matt Johnson (from Hookworms, not The The), as was debut Weird Sister, it combines the attitude of the 1990's Olympia/riot grrl scene with high harmonies and classic 80's indie jangle, all punked up to the max. I like to think that Psykick Espionage is so spelled in homage to The Fall. Sadly, lead singer Alanna McArdle has subsequently quit, taking her lyrics about mental health and emotional violence with her, but she has been replaced by two new members. Ignore the puntastic band name and just enjoy. Will Neville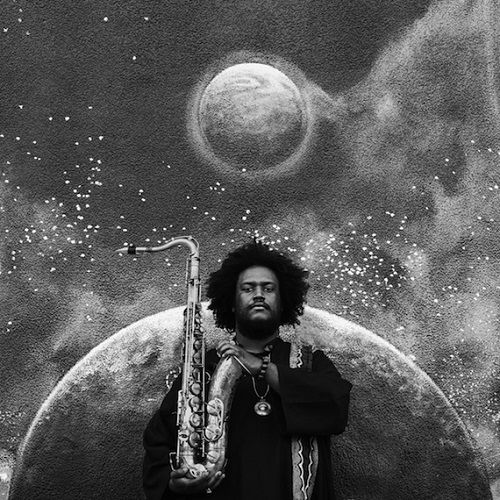 Kamasi Washington: The Epic
A three hour modern masterpiece has to be amongst the contenders for album of the year. This lavish and unsparing odyssey has revivified the increasingly lacquered legacy of jazz classicism. Kamasi Washington's To Pimp A Butterfly credentials have exposed the LA based band leader as a relevant force in contemporary culture. Brainfeeder's Coltrane lineage is reiterated too as The Epic reopens the jazz museum to a new generation of listeners. The albums refreshing body of influence pushes the envelope, melding be-bop with fusion and soul jazz with R&B. Each solo surpasses the last as Kamasi Washington delivers a truly epic statement of intent. Although the album is divided into three clear movements, we suggest you clear an evening and witness this behemoth in its remarkable entirety. Philip Morris
Kathryn Joseph: Bones You Have Thrown Me And Blood I've Spilled
Kathryn Joseph is an introvert yet prodigious talent thrust into the spotlight when beating off major label players to win the Scottish Album of the Year award with compelling debut Bones You Have Thrown Me and Blood I've Spilled
Sonorous minor keys and delicate percussion wash around a vocal somewhere in the middle distance that is a vulnerable tremble rather than a vibrato. No aspect of the record takes complete centre stage meaning it's an absorbing listen where new parts reveal themselves with each play. Bones… comes from a dark, isolated place and doesn't serve as background music. Recorded mostly live, incorporating ambient pedal creaks and breaths, this is a journey into Joseph's deepest moods requiring your unflinching attention, and it deserves it. Tom Konstantynowicz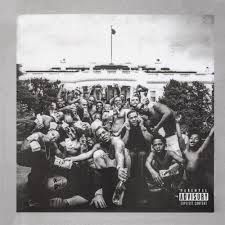 Kendrick Lamar: To Pimp a Butterfly
It's difficult to know just how good
To Pimp a Butterfly
is less than half a year after it was released. As an opus it's thrillingly complex, something that rewards further on every listen (and personally this writer has done so for a tally well into three figures) and is so dense we were able to write nigh on 2000 words merely about a guest verse that appears on it.
It seems to be the perfect storm of a release, stunningly timed to reflect an angry America dealing with police brutality and race tensions, conflicted enough with self doubt, loathing and classic b-boy swagger, and both joyous and uncomfortable at the same time. Whilst you could listen to These Walls dreamily on loop in a summer haze for eternity the stark personal trauma laid bare on U is as dark and brutal insight into the depths of desperation and depression as it gets, a track so compelling you routinely skip for fear or it ruining your day. Only to return moments later to be even more captivated and dragged down than you could of ever imagined.
Following on from his brilliant good kid MAAD CITY, its ensured hip hop hasn't seen a one two sucker punch this good since last millennium, and perhaps never at all by a lone emcee. You could lavish thousands of superlatives and exhaust a thesaurus long before heading to hyperbole when describing Lamar's current artist pedigree, but it's simple enough in four words; all hail King Kendrick! Jimmy Coultas
Lightning Bolt: Fantasy Empire
It is fair to say that the improv-noise duo of Brian Chippendale and Brian Gibson have made a startling return on this their first album on the Thrill Jockey imprint.
The duo's rehoming has, delightedly, not dulled their blisteringly aggressive cacophony. Chippendale's heavily distorted drums assault you from the off, while Gibson continues to take his bass guitar to places that  hitherto had seemed impossible. In short the duo still excel in punishing and abrasive walls of sound; music that pins you to the wall in its relentless intensity.
In its construct the record differs from its predecessors. This is the first Lightning Bolt LP to be made in a proper studio using modern digital recording equipment and techniques and the effect is clearly audible. The production is cleaner and more spacious and the overall effect lends a more accessible crispness to the band's sound.
That said, the changes have not seen the band's visceral appeal sacrificed. Not a bit of it. Their monster riffs and propulsive rhythmic bombardment retain the capacity to shock and awe; if not quite a comeback (for they never really went away) it is most definitely a welcome return. Paul Higham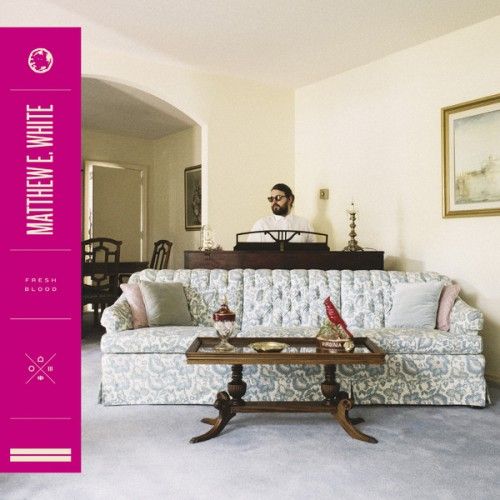 Matthew E White: Fresh Blood
Tough ask, this. I'm torn between Kathryn Joseph, Lau, and Matthew E White. All different, all current favourites, and all uniquely special. Another thing that unites them is the heavy rotation they get in my ears. Asking me to pick just one is like asking me to pick my favourite daughter.
Forced into my aural corner, I'm going to shout for Matthew E White's Fresh Blood. As a follow up to 2012's Big Inner, Fresh Blood sees White developing and expanding on the luscious, honey glazed themes on his debut album. With an early background in Jazz composing and arranging under his belt, the sound here is unashamedly big. He's big on big, you could say. Layers of strings, brass, gospel backing vocals, the soul of the south, and a hazed and fuzzy sun bleached Laurel Canyon vibe. All done big. Its not all glorious sunshine though. There are moments of darkness, as he discusses abuse (Holy Moly), and the untimely death of Philip Seymour Hoffman (Tranquility), but from the evening cool breeze of the opening track, Take Care Of My Baby, to the brass backed beauty of the album's closer, Love Is Deep, it's all delivered with a rich languid beauty that leaves me wanting more every time I hear it. That's a good sign.  Paul Fitzgerald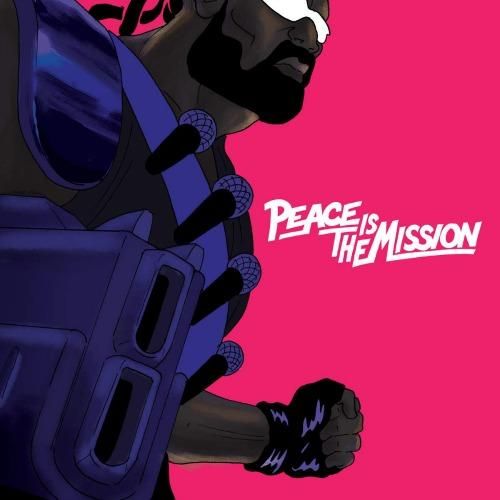 Major Lazer: Peace Is The Mission
In a world where most music appears to be soullessly manufactured and where disagreements as to what constitutes 'real' music (arguably anything remotely consisting of a tune, but let us not get lost in semantics) run rife, it seems that the vast majority of musicians have forgotten to simply have a little fun. Not so for the fantastically named Major Lazer, whose latest offering Peace is the Mission is one of the most brilliantly entertaining records I've ever had the pleasure to encounter. Whilst there are more serious moments in tracks such as Be Together and Lean On, it's gems like Too Original and Roll the Bass that make it absolutely impossible to listen to without flailing madly to the beat. After several airings my limb-flinging to absurdly catchy tracks such as Powerful became accompanied by enthusiastically tuneless howls. You may of course find yourself immune, but doubtless you'd have a great deal of fun finding out.  Laura Coppin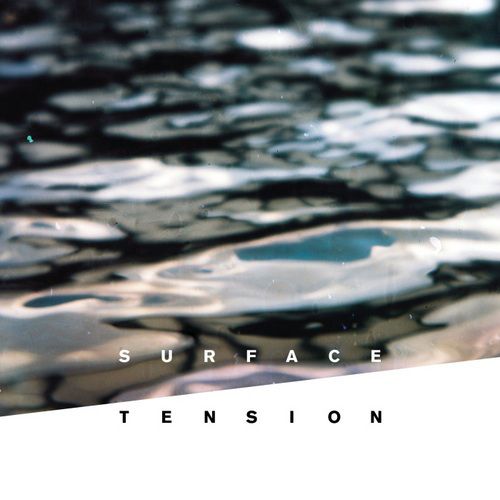 Rob St. John: Surface Tension
Last year, Rob St. John spent a great deal of time exploring the River Lea, later producing this year a combination of interesting material inspired by his walks within its landscape. Surface Tension is both a book and a stunningly intricate 30 minute opus built from sounds and ideas that emerged from these explorations.  Its ability to transmute the whole shifting of the landscape through sound alone (and still of course retain a subtle musicality) is astonishing to listen to. The way piece shifts between the sounds of a local football match, the rural zones around the river and interwoven melodies has a genuine transformative power, the Lea almost gushing and ebbing through the speakers upon each listen.  Adam Scovell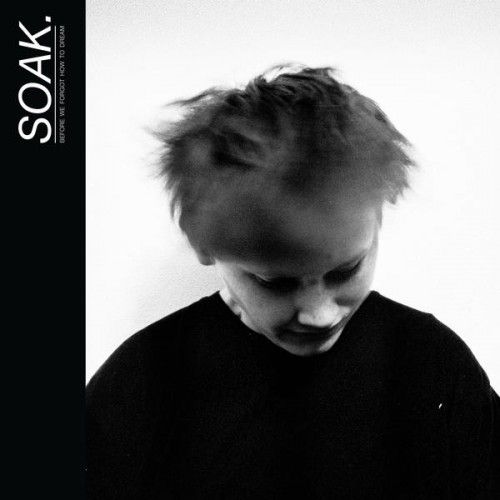 SOAK: Before We Forgot How to Dream
Growing up I was incredibly lucky to be surrounded by a thriving music scene, which unfortunately went widely unnoticed by the rest of the world. For the bands who do break out into the big bad world it takes a lot of hard work, the right connections and certain element of luck. For SOAK that luck came in abundance when she was fortunate enough to be in the right place at the right time, her hometown of Derry in 2013 as it became the UK Capital of Culture. Fresh faced at sixteen, SOAK was front and centre. Her debut single, Sea Creatures, and album, Before We Forgot How To Dream, have both made waves respectively.
There was never any doubt that SOAK, aka Bridie Monds-Watson, was going to break through with her starkly honest vocals, a raw, unpretentious flair for songwriting and a strong, unfailing sense of self. Her androgynous style, obstinate stance on equality and unassuming candor have fixed SOAK in the hearts of her contemporaries for reasons much greater than music. Northern Ireland remains the only part of Ireland or the UK which still denies the equal right to gay marriage, even regressing to threaten equality further with a Conscience Clause.
Her album, an unapologetic memoir of adolescence, evokes the teenage diaries we wish we'd been mature enough to write at the time. There is a charming, yet unpolished edge to the youthful vocals which strike the perfect balance with the mature production of Villagers guitarist Tom McLaughlin. Her first album is at its simplest coming of age story that can appeal to all but at its core it also captures a very specific time and place that centres it in city where SOAK still rides around on a skateboard and hangs out with friends.  Emma Walsh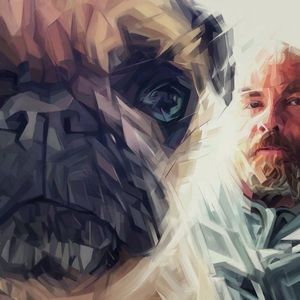 Steve Cobby: Everliving
My
album
of
2015
is not the hip-hop masterclass delivered by Mr
Kendrick Lamar
but rather a soulful & funky exploration of sound by a man from Hull. Since his revered return to our ears with his independently released solo project
Saudade
last year,
Steve Cobby
has delivered another project
Everliving
that builds on the success of his previous record. It is truly testament to the man that he is still developing a sound that he refined so well in the 90s with
Fila Brazilia
and is now treating the world to a second slab of organic sounding dance music in under 2 years.
This is music that grows with you over three distinct pieces of wax, with each week a different stand out track taking centre stage whether you're searching for that dance floor filler (Side B – The Sirens Help Me to Sleep) or a meditating escape (Side F – May Flights of Angels Sing Him to His Rest). Steve Cobby is a musician first and foremost but also a producer of sounds that can justifiably be described as Everliving. Adam McAleavey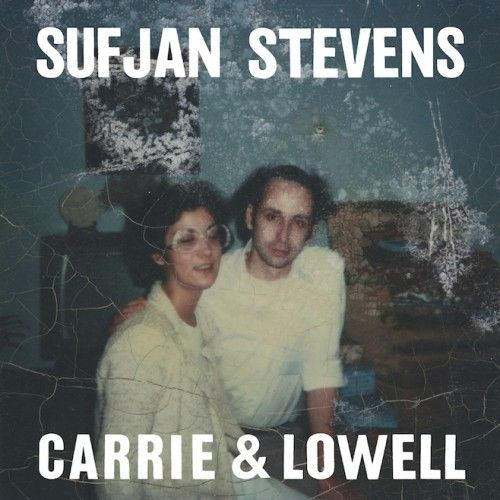 Sufjan Stevens: Carrie & Lowell
"Fuck me, I'm falling apart," sings Sufjan Stevens on No Shade in the Shadow of the Cross, and it cuts to the heart of this autobiographical tour de force. Stevens ties uncomfortable memories with a very pretty bow, and his latest album is a return to the quietly devastating realm of his earliest albums, traversing a turbulent childhood spent with a loving but often-absent mother (Carrie) struggling with substance abuse, protected by a devoted step-father (Lowell). This collection of sweet, sweet songs whispers oft-disturbing truths in your ear, sometimes swaddled in synth lines, a mandolin strum here, a simple piano chord there. The effect is devastatingly moving, subtle and beautiful melodies belying the rawness and starkness of this musical memoir. Love, death, violence, doubt, God, sex, abandonment, loneliness, drugs – all the grand themes are here. Lullabies for grown-ups. Nick Lodge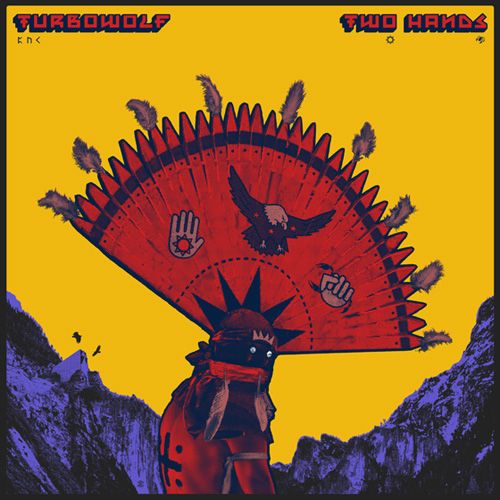 Turbowolf: Two Hands
Turbowolf didn't so much storm onto the British rock n roll scene as slowly seep into it. They're a band as diverse as they are energetic, visceral and well simply bizarre. Without even having an album out the band headed to Europe with Dimmu Borgir, and then toured the UK in support of The Subways. Perhaps the only band to ever do so. When their self-titled debut finally dropped it was all your favourite wolfpack hits incredibly re-recorded and more.
I saw them four times off the back of that album and each time it got more and more intense. Until finally in November 2014 a new single found it's way onto Youtube, and Two Hands the difficult second album was announced. This was a different Turbowolf, new single Solid Gold was a riffing, swirling cosmic colossus of guitar noise on a temple of electronic madness. Slowly the band teased out more and more tunes, the big single being the fuzz feast that is Rabbits Foot. The rhythm section that is new bassist Lianna Lee Davies (previously of punk outfit Pettybone) truly coming into play as a lo-fi buzz takes over where previous material sat more comfortably in the treble spectrum.
There is nothing about Two Hands that seems difficult, it sounds like the next evolution of an incredible band. Everything has been stepped up, from the song writing to the production, it's sure to be a classic album of the UK's rock underground. Proof that small bands with bags of integrity can still tickle the charts without watering down. Fun fact, the album features guest spots from Pulled Apart By Horses, Vodun and author Graham Hancock.  Zach Jones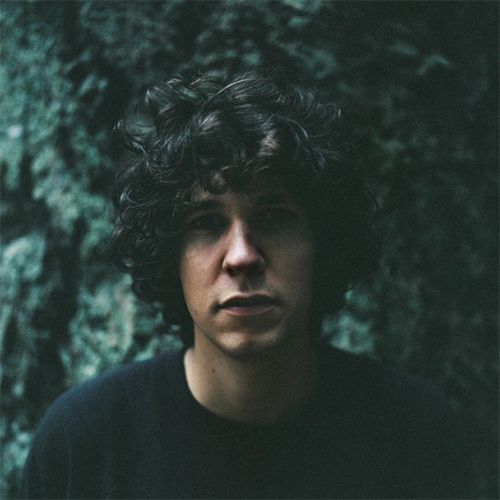 Tobias Jesso Jr: Goon
Goon makes us remember what all this gig going, YouTube trawling, record buying and hack writing is actually about: the music. Tobias Jesso Jr plays his tunes stripped back on a piano. He has nowhere to hide but that's fine. His music stands up for itself under the glaring modern eye of the digital world.
Not many albums that have arrived this year offer themselves with such honesty and so little pretension. Jesso's debut album Goon serves up twelve slices of humble pie, charting his trails and tribulations over the past two years.
Although the songwriter claims he was not overly influenced by past artists, Jesso's compositions have strong echoes of classic piano ballad performances. This writer's stand out track, Without You, sounds like it quietly slipped out the back door of a 10CC recording session. Nilsson's melodies have drifted breezily over from the 70s, making themselves comfortable in the grooves of Goon. Randy Newman's introspective yet universal lyrics seemed to be aped, the narrative being upfront and personal. There's nothing wrong with any of this. The results are powerful, considered and profound.
Jesso's songs can be easily identified with. He was quoted in an interview "Getting the feedback from how it (the song) relates somebody else, that's the most interesting part, somebody saying how it relates to their life".  Tracks such as How Could You Babe? and Just A Dream reach out to affect effectively. Great albums makes the listener think about themselves, their own lives and their actions towards others. Goon does this. Here's to Jesso's next!  James Elson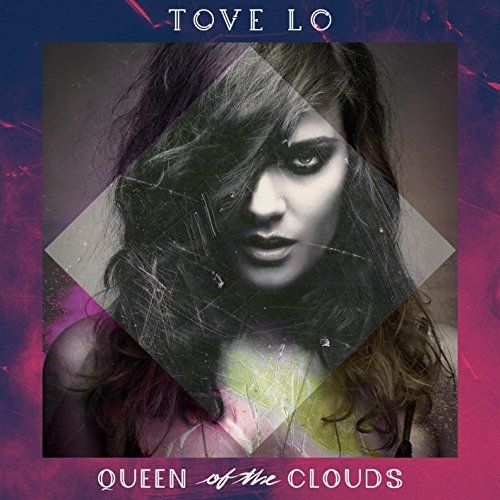 Tove Lo: Queen of the Clouds
Tove Lo is Sweden's most recent pop export. Her debut album, Queen of the Clouds, is all about her past relationships and is split up into three sections: The Sex, The Love and The Pain. But this is no ordinary 'relationship' album- it's melancholic, emotive and brutally honest. As a songwriter, Lo makes statements in her lyrics that some of today's pop artists would be too afraid to sing, just take a listen to Habits (Stay High). Lo's a member of Wolf Cousins, a production and songwriting collective and Max Martin is one of its founders. This has helped her to write songs that are not only relatable but also have insanely catchy hooks and big, bold choruses. Mainly, the production comes from The Struts. It's dark and messy, which works well to complement the lyrics. Lo's debut is a slice of pop perfection.  Steph Niciu
Unknown Mortal Orchestra: Multi-Love
Unknown Mortal Orchestra's third album, Multi-Love, has one of the most interesting personal back stories of the year. Ruban Nielsen, the band's songwriter, and his wife Jenny threw out the rule book on love as they found themselves falling for another woman together.
The album's masterful lyrics, predominantly about Nielsen's experience of the polyamorous relationship, are skilfully delivered giving you just enough to enjoy them but not enough to instantly know them, and they entice you to listen repeatedly.
Whereas UMO's II let you hear every affectionate scratch of its guitar strings, Multi-Love's ensemble of organs, horns and guitar are smooth, rich and seductive, with the exception of the album closing track, Puzzles, which wouldn't be out of place in their previous work.
In Multi-Love, UMO have built on their delightfully simple and soulful psychedelic sound and created an encapsulating album whilst telling the most intriguing love story you're likely to hear in 2015.  Michael Fowler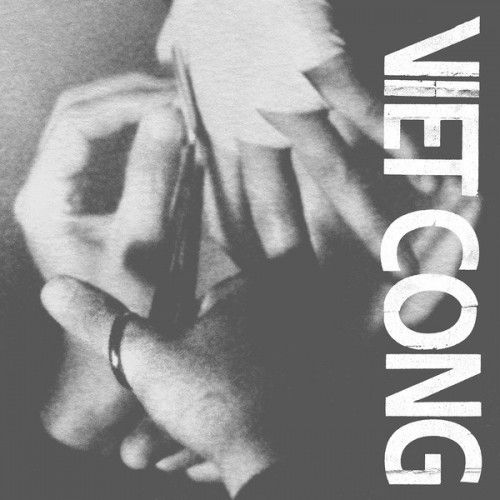 Viet Cong: Viet Cong
The audacious distorted bleak abyss that Viet Cong create over the 7 songs that make up their self-titled debut LP is truly from another world altogether. Fusing together the drone rock elements of Deerhunter with the synth wizardry of Brian Eno is no mean feat but one that the post-punk, krautrock noise Canadians create with ease.
Some of the melodies are extremely challenging with Continental Shift sounding like something from the depths of Hades expanding into an all-consuming cloud whilst 11 minute final track Death is a sprawling journey into the unknown leading its followers to the promise land. For a debut album Viet Cong is a fantastic achievement and one that should make many peoples lists for album of the year.  Craig MacDonald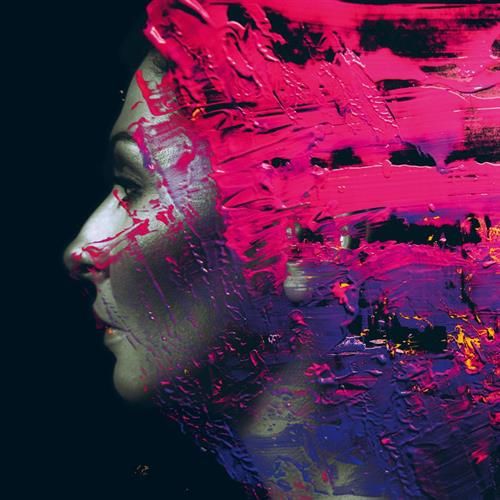 Steven Wilson: Hand. Cannot. Erase. 
Joyce Carol Vincent was a 38 year old woman who died in her London flat around Christmas 2003. Three years later, somebody bothered to check her apartment to see where she had got to, and found her decomposed body surrounded by unopened Christmas presents. Naturally, noted miserablist and Porcupine Tree leader Steven Wilson read deeper into this story and decided it would be an excellent concept to build an album around. I mean, who wouldn't?
Actually, to be fair, as dark and gruesome as the source material is, Wilson actually uses the story as a jumping off point. Instead he looks at the personal emotions of this story. He writes – from the female perspective – of a young woman who is bright, attractive and popular, but ultimately too detached to be completely knowable. Meaning, as she disappears, nobody really misses her.
Musically, the album is arguably Wilson's most accomplished solo project, managing to seamlessly mix fine pop songs with longer, progressive pieces with music that owes quite a bit to Kate Bush's The Dreaming and actually quite a bit of Rush in the opening number. Not exactly a laugh-riot, but a moving piece of work.  Shaun Ponsonby
Comments
comments