London experimental math-rock trio Three Trapped Tigers announce their return with a new album and UK tour, Getintothis' Lorna Gray prepares for their comeback. 
With the electronic experimental scene going a bit quiet recently, it's pretty much perfect timing for some absolute pioneers of such to make a comeback. London based instrumental noise-rock band, Three Trapped Tigers, are making their long awaited return and have just announced a brand new album and tour.
It's been an agonising five-year wait for fans since the release of their critically acclaimed debut Route One or Die. Although, the band have hardly taken a holiday or hiatus during this gap. The trio have been working closely with musical legends such as Brian Eno, Goldie and Underworld's Karl Hyde, as well as Roots Manuva, Skepta and JME – as you can imagine from such a diverse and broad spectrum of collaborators, their new album Silent Earthling could be something really special.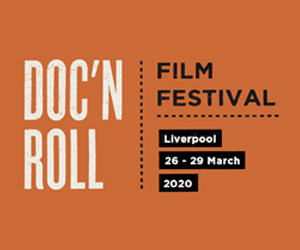 If the newly released title track is anything to go by, that may be the case.
Title track Silent Earthling is an awesome accumulation of sounds, taking influence from a number of different styles. Electronic beeps and bloops combine with math-rock style squawks of guitar and pop-tastic clashes of drums and symbols. It's an experimental array of genres that together, has created a noise rock come sci-fi style sound.
And as it goes with any new release, Three Trapped Tigers will be hitting the road and doing an impressively extensive UK tour after the album drops on April 1, hitting Liverpool's Buyers Club on the 20th.
Comments
comments