An O2 Academy audience falls in love with Jack Savoretti. Getintothis' Amaan Khan was surprised.
It's a heavy night if you are a Liverpool fan. They've just lost the Carling Cup Final on penalties to Manchester City. However, outside the O2 Academy on a Sunday night in February was a crowd filled with anticipation and possibly more interested in music than football.
It was almost two years since Jack Savoretti performed in Liverpool yet he managed to sell out his show. A large part of the audience seemed to have walked over from Lime Street Station to hear the Italian English songwriter. It takes a certain amount of dedication to get on a train on a Sunday evening and that fact that the venue was packed only goes to show their belief in this artist.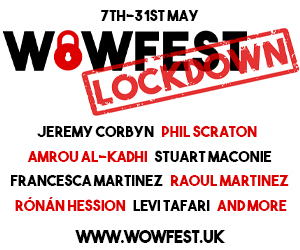 Supporting Savoretti was Earl, a solo female singer-songwriter all the way from Alaska. Although she may be considered as a pretty standard support act, Earl might have won a few new fans with her slightly subdued and toned-down Amy Winehouse act. She threw a few copies of her e,p. into the crowd, belted out a few heartfelt love songs and waved us goodbye.
.
We waited a long time before Jack Savoretti and his band graced us with their presence. He opened with Written in Scars, the title track from his most recent album. This was a song which the many of audience not ony knew all the words but also at what points they needed to clap along with. It was clearly evident that this seasoned performer knew how to mix traditional rock energy while .still showcasing the sensitive side of his songs.
Heart on the sleeve songs? Getintothis' revisited Bob Dylan's Blood on the Tracks
After growling his way through a few more songs, with country-tinged vocals to the fore, he confessed his nervousness about coming to a city that has so many talented musicians and thanked the audience. In response, the crowd reassured him that they love him. However, it was hard to tell whether the tears that were being shed in the crowd at this early stage on proceedings were for the love of Jack as opposed to grief at Liverpool's result at Wembley.
Mid-way through the set, the band left the stage to allow Jack to get more intimate with the audience who played a bit of a solo set. He became quite more conversational and even delighted us with his cover of Bob Dylan's Nobody 'Cept You. Bowed double bass and harmonica accompaniments added a darker and a bluesy vibe before the band came back out to belt out the new crowd favourite Catapult from his latest album and hung around for a obligatory encore.
This Liverpool show was the first of UK tour and it was somewhat surprising to see so much more love for him than might have been expected. Savoretti has, it must be said, managed to raise his game above the usual band fare of singer-songwriters and with four albums to his name he has honed his craft.
He also has a real empathy with an audience in a live setting, dropping in references to football and even attempting to talk a bit of Scouse; always a risky move, yet one which he managed to pull off. All his songs were lapped up and loved.
Jack cares for his people and his people care for Jack and if this Liverpool gig was anything to go by we can easily see this pattern being replicated across the rest of the country.
Pictures by Getintothis' Tom Adam.
Comments
comments