As the sad news of the closure of Liverpool's Small Cinema is announced, Getintothis' Del Pike assures us that the future may not be so bleak.
It is with a heavy heart that we announce the closure of one of Liverpool's most important cultural centres, The Small Cinema.
The venue has been in operation for two years now and has been host to over 270 screening of films to 8000 plus visitors. The cinema that is indeed defined by its title, has provided its audiences with a programme of films that are difficult to see outside of home viewing, including cult works, world cinema, underground and independent cinema.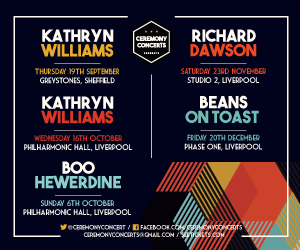 Recently Getintothis has reported on Indieflicks, a project typical of the Small Cinema, a monthly event that brings together the very best of contemporary independent short films. Each night has brought a larger audience and we are waiting to hear if this will continue in a different venue.
Liverpool's Small Cinema has won numerous prestigious awards in its relatively short lifespan and hosted many special events, leading to the organisers delivering a talk at the Berlin Film Festival.
It is early days, and the Small Cinema tell us that so far there are no plans to set up elsewhere, but this doesn't mean it won't happen. Their announcement on Facebook last week suggested that talks are in progress to move on, somehow, somewhere.
The decision to close was unavoidable as the space in Victoria Street's Crown Building has become unavailable due to the whole building being put up for sale and facing development. The former court building also housed an adjacent quirky café bar that has been enjoyed by Small Cinema visitors and will also be greatly missed.
To say farewell, organisers at the cinema will be hosting a three-day film marathon over the May Bank Holiday weekend, starting on Friday with a screening of Raoul Peck's documentary based on an unfinished manuscript by James Baldwin, I Am Not Your Negro and will finish late on Monday with a screening of Lukas Moodysson's uplifting Together. More films will be announced via the cinema website.
It is easy to be become down heartened by the closure of venues like this but Liverpool is in a good position right now in terms of cinema provision. Outside of the Multiplexes we still have the ever inspiring Picturehouse at FACT and two incredible independently run suburban houses in Waterloo and Woolton. Last year the volunteer run Plaza in Waterloo won the Queen's Award for Voluntary Services and continues to show new releases across three screens for under a fiver.
In addition to this, Small Cinema volunteers will be presenting their Empty Spaces Cinema initiative at the Smithdown Road Festival (Handyman Supermarket) on May 6 & 7 with a selection of movies that will cater for both cult and family audiences. The achievement of a BFI neighbourhood Cinema award will ensure that the work of the Small Cinema will continue, regardless of losing their home.
Keep up to date with plans via the Small Cinema website. Getintothis wish them the best of luck in their forthcoming ventures.
Comments
comments