Mallory Knox rocked the O2 and Getintothis' Luke Chandley was there to bounce along.
There's been a resurgence of sorts for British rock bands.
Within a genre that was once dominated by our US counterparts – doing everything bigger and better, with more 'oomph' – we have seen across the last 5 years British acts grow in popularity. Radio 1, changing with the times, now plays Bring Me The Horizon, now spins Don Broco, when at a time the most you would hear from these shores on hit radio would be Dizzee Rascal or a Jamie T single.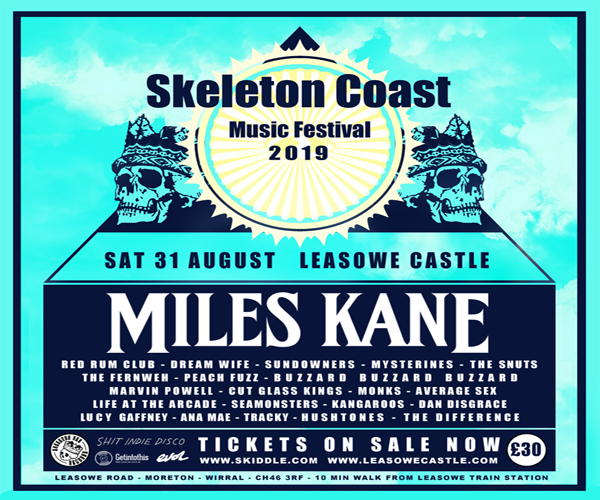 The sound of a guitar is back in vogue. One band trying to pick up this tide of enthusiasm will be our entertainment for this evening, Mallory Knox.

The band started out with Giving It Up – a full on, intensely electrifying start. The vocalist rips into his lyrics and shows off just how good his range and power is, as do the whole band, who blow the doors off, a real show of things to come.

The anthem of the set, California, is a sun-drenched love letter to the state in the title – and probably someone there – with this song feeling live a lot like it does on CD – fun, feel-good and carefree. The lead-singer bounces around the stage personifying the song itself.

A huge change in pace comes midway through the set, in the form of Falling in Love – taking it down a notch or two, this is a slow, and at some points aggressive song about, yep: Falling in love. It's even more heartfelt when played live than it is on CD.
Guitars wail and drums crash through the track, but even though it is the first slow track of the night, the crowd are eager, playing off every word. The moody, angst-ridden second half of the track shows off an impressive dual-vocal performance, and as the lighting kicks in, it's another example of exactly what this band could do in larger, more commanding venues.


When Are We Waking Up is another slower, more heart-on-your-sleeve track, one which every instrument cries along with the crowd's singing. A clear fan favourite and one which allows the band to further slow down the room.

Wake Up is a back-to-their-roots rock song that has almost every fan off their feet. This is a track that has the audience moving as one; forwards and backward, up and down. A fierce rock track that adds a madness to the method and melody of their newer tracks. It's a welcome addition that flips the set in a newer direction.
As the set draws to a close, we wonder whether Mallory Knox will ever get the chance to headline their own larger shows. An academy venue seems to contain them a little too much.
They have great promise to be the next British rock act to make it in the mainstream. Their show was great fun and constantly bursting with energy, a solid set from the Cambridge five-piece.
Pictures by Getintothis' Brian Sayle
Comments
comments