The Cubical played an infectious set at Sound and Getintothis' Scarlett India was left wanting more from a trio of rock 'n' roll bands.
The Cubical's garage blues sound has been exciting people for quite a few years now and last Friday saw them take to the stage in Sound's basement in fine form.
But before we get to that, there were a couple of starters to warm things up. Kicking off proceedings was The Matt Barton Band with their take on rock 'n' roll. They have what we can only describe as a happy sound that had us tapping our feet and nodding our head without us realising we were doing it.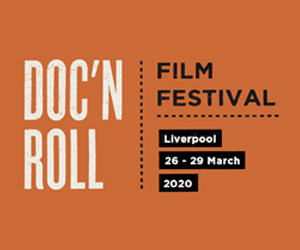 It was sad to see only a few people had bothered to come down to see this band perform. Whilst the vocals were sometimes a little off, but the majority of the time there were good harmonies between the lead and backing singers. A pretty good soup course.
The KLF in Liverpool: Why did the K Foundation burn a million quid?
The second starter – the fish course, if you like –  was The Yellow Belly Stragglers. They were still a rock 'n' roll band, like the first course, but they added a double bass into the mix, giving them a unique kind of rockabilly edge. The band is influenced by early 1920s jazz and blues music, and that certainly comes across in their material.
One song that really stood out as a clear crowd favourite was 'When You Toe the Line'. It's a song about relationships and love and it certainly wears its heart on its sleeve.
After running late due to sound check issues, the main course in the form of The Cubical finally entered the stage. They have more of a kind of rougher round the edges sound compared with the starters, adding elements of blues into their rock, especially in the vocals.
Frontman, Dan Wilson, has an air of Captain Beefheart about him. Wilson came out into the crowd, infecting them with his energy. The band have some great solo guitar riffs and they left the audience trembling at the knees, wanting more. It was a fitting main course and it didn't make us want to go and get a burger later.
Comments
comments