It's been a while since we last saw Ben Ottewell around these parts, so Getintothis' Howard Doupé catches up with the Gomez frontman on his continuing troubadour journey.
It' is all too well documented through the history of popular music that you can't keep a good man down.
Each and every band has their own path to tread, often with many pitfalls to endure. There may be 'musical differences', drug fuelled break-ups, shuffling of mortal coils or simply, in Gomez's case, an extended hiatus. It's this situation that allows Ben Ottewell to carry on delivering his own blend of blues, folk, indie, Americana.
His third solo release, A Man Apart released earlier this year provides EVOL with the perfect opportunity to bring the man with the gravelly baritone back to Liverpool.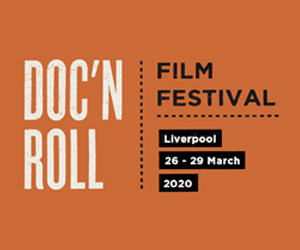 Tonight's supporting cast bring an eclectic line up, and it is intriguing to see how their own vocal styles play heavily on shaping their live delivery.
Opening act, Satin Beige has the difficult job of engaging with the sparse crowd who've made the early train out. Backed by electronic beats and driven by some ingenious cello playing, this duo serve up plucked, tight grooves. Triggered samples add a twist to soulful lyrics that admirably reach those taking note. Set highlights include throwing in a very clever cover of Drake's Hotline Bling – think Roni Size/Philharmonic Orchestra mashup and you'll get the angle.
One Fine Day in Liverpool – Leaf reveal latest venue in city centre Business District
Next, ramping up the quality on offer is Liverpool's latest buzz, M.A.N.E. With over one million Spotify streams for only two tracks it's certainly raised eyebrows. Fresh off a BBC Introducing performance they're here making their debut live outing. What instantly grabs you is the unmistakable vocals of Stephen Langstaff – angelic, yet emotively fragile. Their set has impressive ambition for their blend of classic song writing and carefully crafted beats.
The venue's now filling up and the catchy addictive quality of these tunes are grabbing those in attendance. In a brief tender moment, a delicate cover of Ashes to Ashes stopped the crowd, all ears very appreciative. The set was book ended with the released In Deep Lovers and Magnetic, which really cement M.A.N.E.'s heavyweight credentials. If these two are paving the way forward, the rest to come is zealously anticipated.
And so Ottewell unassumingly appears, to a quiet audience in a room half-full. With a small-bodied acoustic he heads straight into new album highlight Steal Away. Delivered solo with that all-familiar rasping vocal, it's a killer way to start the set.
After a brief technical issue on guitar changeover is sorted out that bluesy, gutsy swagger emerges, reminiscent of the heart of what Gomez we're always about. Tonight's set features material spanning right through his career, with Patience and Rosaries from 2014's Rattlebag perfectly reminding us not just of the sheer quality of Ottewell's voice but his marvellous song writing ability.
Further into the set the crowd are entertained with stories of old. Who would have thought an early bromance was the culprit leading to Gomez' existence? Then to effortlessly remind us, Ottewell delivers a beautiful rendition of Free To Run.
It suddenly dawns that the whole evening has taken on the persona of being welcomed into Ottewell's front room. Invitingly, he's pulled up a chair, found an empty glass and a full bottle – not an inkling of pressure to leave any time soon. A tenderly delivered Blackbird arrives like a woven blanket, endearingly promising "that this time I swear to keep you warm".
Next it's back to familiar territory with 78 Stone Wobble. Gutsy and sung like a song that's grown and evolved gifted by the years of reflection. A whole new prescription from its original origins, with a furious middle section. "I don't need nobody to show me"– less of an emotional defiance more a well-worn badge of honour.
As a performer Ottewell's a man who's settled into his own musical space. Happy to draw on all those years in the game. A storyteller with an aged wisdom, a keen observer on a lifelong journey. Heed the lesson on offer, there's no need to rush.
Comments
comments