The legacy of MP Jo Cox and Refugee Week will be celebrated at The Black-E, Dan Owen plays Leaf and there's a new tune from The Rhythm Method, Getintothis' Lewis Ridley rounds up the music news.
Dublin band Villagers will play Liverpool's Arts Club in support of their new album, The Art of Pretending to Swim.
They'll stop by in Liverpool as part of their UK tour on Thursday, October 25 while their album is released in September.
Villagers last played Liverpool in 2015 at Epstein Theatre having released four studio albums including 2016's Where Have You Been All My Life?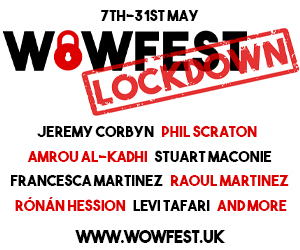 Meanwhile, The LaFontaines are heading out on a UK, Ireland and European tour later this year which includes a Liverpool date.
They supported Don Broco when playing at O2 Academy earlier this year, and will come to Arts Club on Monday, September 24.
The band, who hail from Motherwell, have released two studio albums, including 2017's Common Problem.
Psycho Comedy are hosting an exhibition in The Royal Standard at Cains Brewery.
The event, Welcome To Smashville, features live music, spoken word and visual art pieces and will be held on Saturday, July 7.
Club Kuru will play Sound Basement on Saturday, October 20. The London alt psych rock band will come to Liverpool as part of a UK tour.
Dan Owen will play Leaf later this year courtesy of Harvest Sun Promotions. The singer songwriter will come to the Bold Street venue on Thursday, October 4.
Suburban Living are set to play Shipping Forecast on Thursday, October 29. The Philadelphia band are coming to Liverpool as part of their UK tour.
They released Passing Days, their first material since their last album in 2016, last month.
Movema and FESTIVAL31 are teaming up to create the Big Union event on Saturday June 23 at The Black-E in Liverpool's Chinatown.
The Great Get-Together event will have free family activities, workshops, performances and food to celebrate the legacy of MP Jo Cox and Refugee Week.
Among World Cup hype and rising expectation, The Rhythm Method have released an anthem for England's campaign.
The track, Chin Up ticks all the boxes for a footy track whilst adding the charisma that went down so well when they supported Cabbage back earlier this year.
Comments
comments