A fond farewell to Neuroma and a fitting tribute to Maguire's, Getintothis' Nedim Hassan was there for the most emotional (and monstrously heavy) metal gig of the year.
Although they only emerged in the late 2000s, Liverpool's Neuroma are a death metal act who have had a considerable impact on the Merseyside metal scene.
They cultivated a large local following at live shows through developing an uncompromising sound that melds elements of brutal and slam death metal with a twisted Scouse sense of humour.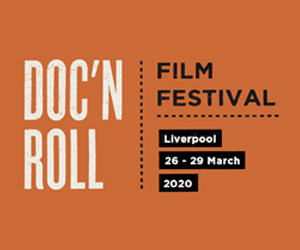 Releases such as 2009's EP Northern Exposure and their 2011 debut album Extremophile helped to cement their status on a national and international level as exponents of technically accomplished, savagely heavy death metal.
Evidence of this came in the form of sold out European gigs, appearances on the main stage at the first ever UK Deathfest and support slots touring alongside an array of death metal heavyweights including Vader, Obituary, Ingested and Decapitated.
Yet, by 2015 the band had, as bassist Joe Mortimer puts it, "fell apart." Serious health conditions combined with some tensions between members led to Neuroma going on a long-term hiatus. "The band just stopped, it never broke up, it never finished, we just kind of fizzled out a little bit because of health issues and this that and the other" Joe reflects.
This unsatisfactory situation continued until this year. Having reconnected, all band members openly discussed the potential of giving Neuroma the closure it deserved.
In order to, as Joe states, "put the band to rest", the guys will get back together for a farewell show at this year's UK Slam Fest in October.
Bloodstock Open Air 2018: Review, gallery and what we learned from Catton Park
In the meantime, there was the small matter of celebrating with local fans, friends and family one more time. Maguire's was the obvious choice for a venue because, in addition to their "great pizza", as a local promoter of death metal events, Joe has a "good relationship with the venue and I like supporting them." Summing up the anticipation for the gig Joe indicates: "We just wanted to get together and party without the stress of playing at UK Slam Fest as well […] We figured that this would be a good opportunity to warm up to then play our final show and end it on a nice note."
The stage, then, was truly set for an epic party. The atmosphere at Maguire's was charged with emotion, not least because this was effectively going to be the final metal gig before the venue changed ownership. As it turned out, the event was a magnificent way to bow out for a venue that has provided invaluable support for the metal scene.
Exhumation get the party started shortly after six with a typically tight set that features a blistering barrage of riffs on songs such as Sadistic Inhumanity, as well as more measured menace on excellent new song Procreation of Violence.
Colpocleisis are offensive and they don't care. Their tongue-in-cheek brand of caveman slam death metal that touches on charming subjects like microwaving babies shouldn't be this entertaining. But when vocalist Marc is not espousing the virtues of washing his ridiculously long hair with Pantene, the band prove that they can slam with the best of them.
Beryl is the perhaps the most unsettling vocalist in the history of heavy music. The sheer relish with which she enacts Basement Torture Killings' brand of what they call "serial killing snuff grind" is scary enough. But, when this dainty diminutive figure in her blood soaked dress starts to slash, dismember and finally tear out the heart of her teddy bear, take a bite out of it and throw it into the audience, we are left running for cover.
Most of the teddy bear innards have been swept up by the time Foetal Juice take to an increasingly ram packed Maguire's stage. With little distance between artist and audience, things are getting very sweaty when several punters launch into some frenzied moshing inspired by grimy grinding gems such as the brilliant (and hilarious) Nun So Vile.
New Jersey based tech death metal fiends, Cognitive, are genuinely thrilled to see such a warm reception from the Liverpool death metal faithful. Despite having the unenviable task of following Foetal Juice and being a precursor to Neuroma, the likeable quintet excel with an incendiary set that combines meat hook heavy riffs with dynamic melodic guitar soloing and furious blastbeat drumming to devastating effect on songs like Dead Soil.
The room looks ready to burst when Neuroma finally take to the stage. As heavy as all the other bands had been on the rest of the bill, proceedings are taken up several notches as the boys launch into a terrifyingly brutal set. Seemingly able to turn back the clock by several years, Neuroma pulverise our eardrums on the monstrous Killed to Bits and Dingoes Ate My Baby. The climax of the set features a skull-crushing version of Columbine Harvester, before the jubilant band members raise their fists in the air in triumph.
The combination of elation tinged with a little hint of redemption is written on the face of each band member. As family members, friends and fans come to congratulate one of Liverpool's most cherished modern day death metal sons, all that is left to do is celebrate their legacy. The occasion is even commemorated with one of Sal Turner's legendary Whiplash Promotions chocolate cakes, which she had baked especially for the event.
Chocolate cake to top off pizza, beer (a few teddy bear guts) and the heaviest gig we've ever witnessed. We were left wondering whether we'll ever see its like again.
Images by Getintothis' Chris Everett
Comments
comments