Creatures arrived at Liverpool's Independent Venue Week 2019 for the mid-way spot and Getintothis' Cath Holland enjoyed a menu of cowboys and French fancies.
Independent Venue Week brings with it oodles of tasty treats, but as is a common complaint in Liverpool, so many musical goodies can confuse our live music loving population.
And so, Jacaranda is quiet this evening, a crying shame really.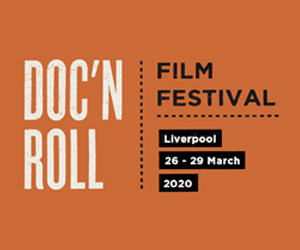 This is why we're not allowed too many nice things, not all at once anyway. We can't cope.
It's an eclectic bill for this mid-week show, to put it mildly, with the cool yet gregarious Creatures, and chic Champagne Superchillin' making Mersey debuts.
More local and familiar talent Ali Horn and Jamie represent the home team.
Jamie is the solo project of Jamie Roberts from Quietus and Merseyrail Sound Station-endorsed Wild Fruit Art Collective.
When Jamie bags a gig he throws it open to friends and family alike to back him up. That explains why, one supposes, Roberts tonight is on guitar and a blood relative by his side clicks away at a trinket in front of a microphone.
Anarchy and spontaneity is a risky game. Sometimes it pays off.
But not when opening for such showy out of towners.
Raw vocals and electric guitar – plus clicks – after two or three songs, scratch the air. It's scrappy and itchy, stops and starts, never gets going and above all, frustrates.
That said, songs about naughty voyeurism, and snippets of quite immaculate lyrics 'I'm wearing my best skin' and more linger in the mind way after Jamie's packed up and gone.
Vryll Society parting ways with singer Michael Ellis wasn't the most optimistic start to our beloved city's musical year and earlier this week, fellow locals Strange Collective announced they are to split causing – we can't emphasise this enough – severe mourning at Getintothis.
Here's hoping it's not the sign of a worrying trend.
Strange Collective's Ali Horn is coping rather better than us by the looks of things, cheerily rocking the double denim jacket and jeans in front of us with some success.
Let's talk fashion here, shall we.
The shades had to go, early on – it is after nightfall after all – but the effort was very much noted.
He and two pals play a pleasing enough stripped down half and hour or so. It's nice.
Describing Champagne Super Chillin' as dark sexy French pop via Nashville and New York patronises and underestimates them painfully as it turns out – sorry guys – it's rapidly evident within seconds there's so much more on offer. Thanks to them, we enter the part of the evening that throws open enticing possibilities.
Singer Juliette Buchs is nothing short of hypnotic, this slight figure clad in black, swaying and dancing, her voice understated but so very THERE. It's got the wistful charm of the 60s classic French pop chanteuses, and her six strong band pull at the ear and the eye, bottleneck guitar with a Becks bottle is a cracking piece of showmanship.
All in the building are completely and utterly bewitched with Champagne Superchillin', and more than a little in love.
Away from London, headliners Creatures are pretty much an unknown quantity, touring with The Parrots and Temples but otherwise going about their business down South, singles appearing now and then and without warning.
The group's self styled 'Western Coast' and Clapton Cowboys labels have a tongue-in-cheek truth; in the Jacaranda, here in a northern English city with ice on the ground outside, the spaghetti western movie soundtrack feels warm the room.
There's a real boldness here, masculine Dick Dale guitar and Roy Orbison ambition too – the magnificent campness of Running Scared is very much present and it's pretty darn wonderful.
Recent single It's Going Right For Ryan is a more straight ahead pop, and though it retains the band's kitsch quirkiness, it's somewhat overwhelmed this evening by the newer Silver Club, the latter carrying as it does beautiful guitar twangs and psych shiver.
Silver Club is a gunslingin' stranger riding into town with a cocked Colt .45 revolver and the promise of doomed romance, from soon to be with us EP Runt of The Glitter. Don't be fooled by the puntastic title, though; Creatures deftly balance melodrama and light humour.
Slickly segueing one song into another like they're crowd pleasing greatest hits, is a cute nod to 70s cabaret, giving the folks what they want.
Last summer's Most of Everyday is even cheekier and more charming live, due overwhelmingly to singer William Yates. With Viv Stanshall eccentricity, the man's got maverick hip twisting moves, a half lounge lizard-half balladeer in high waisted polyester kecks, shiny metal buttons and a pinkie ring.
There's no indie kid button badge route for Creatures, more a good sized dinner plate pinned to the cover of a glorious full colour glossy instead.
Flamboyancy and glamour are grossly underused traits, suitable for the brave on stage and off it.
C'mon, Liverpool folks – Creatures come back to town in May for Sound City. Let's bloody well dance and go for it proper on their return visit.
Photos by Getintothis' Andy Sunley
Comments
comments