The top stories of an eventful week are delivered by Getintothis' Max Richardson plus a round up of the hottest live happenings.
It's been some week. We're currently hooked on the magnificent Red Dead Redemption 2, which has got me feeling like the slickest cowboy in the old wild west. If only…
This week also saw us managing to cross a film off our long list of ones to watch, Kubrick's 2001: A Space Odyssey – we've been meaning to watch it for ages, it's quite the film.
Now on this sunny Spring Sunday afternoon our head's been swimming with thoughts of monoliths and star babies.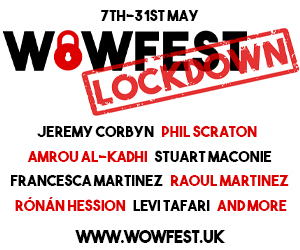 Elsewhere, a large portion of this writer's week has also been spent battling with a Rachmaninoff prelude on the piano, which is a gorgeous piece but an absolute pain to play.
It is safe to say Rachmaninoff's hands were quite a bit bigger than mine.
Anyway, how's your week been – let us know on our Facebook or Twitter pages – and we're always on the look out for new writers, contributors or photographers – so drop us a note.
And without further ado, it's our pleasure to show off the week's top stories on Getintothis.
Getintothis most read stories of the week:
Getintothis top five most-read gigs of the week:
6 Music Festival: The Coral, BC Camplight, Skinny Pelembe, The Comet is Coming: Camp and Furnace, Liverpool.
6 Music Festival: The Good The Bad & The Queen, Villagers, Stealing Sheep, IDLES: Eventim Olympia, Liverpool
Comments
comments