A major new exhibition at the Bluecoat, a concert to break down walls and grapplers galore as   Getintothis' Rick Leach selects the top choices for the latest Arts Diary.

As it's announced that Liverpool's World Museum was the most visited outside of London in 2018 and five Liverpool museums were in the Top 100 UK visitor attractions last year, our desire for art is unabated.
Despite everything- the continuing debacle of Brexit being the prime example- we are fascinated by art and can't get enough of it.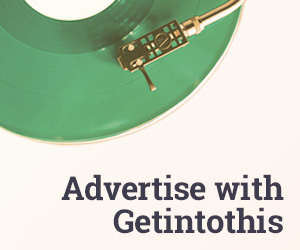 And it's not just museums.
Music, cinema, theatre, dance, photography, exhibitions and more; interactions with art and artists play an increasingly significant and treasured role in all our lives.
Putting together this monthly Arts Diary for Getintothis is a difficult, yet very enjoyable task. There's so much going on across the city and Merseyside that it's nigh on impossible to squeeze everything in that I'd like to.RadioThe well does not look as if it's going to dry up any time soon.
This month for example, we've got a brilliant exhibition ahead of us, an exciting new play about teenagers, a convention for wrestling fans and a chance to listen to sounds at a train station amongst many other gems.
Just as importantly is the fact that art seems much more open to everyone. I'm not speaking about the accessibility of museums, galleries, concert halls and theatres; of course they are more open, but of the production of art.
The rise of camera phones, the art and craft movement, the willingness of people to get involved surely is a sign of optimism.
How many millions of photographs are taken each day by people who'd never have held a good camera, twenty or thirty years ago? If only a very tiny proportion of them go onto to develop (please excuse the pun) an interest in photography, then surely that's a good thing?
Likewise, you will see craft stores packed to the rafters with people buying things to make their own cards, take up embroidery, wood carving or dress making for example?
Most of those are undoubtedly done simply as a hobby and in order to give something personal, but there is some artistic endeavor involved, some choices and decisions to be made- and again who knows how many people will take it a step further? Isn't the pleasure in art the making of it just as much as the consuming of it?
These are only a couple of examples- I'm sure you can think of your own.
The future of art has become a lot more democratic. The future of art is bright.
Rick Leach, Arts Editor.
Radio 3's Late Junction: an essential oasis of left-of-centre oddness
Sonic Gaze
Lime Street Station/Edge Hill Station April 6 11.00am
We're starting this month's Arts Diary off with something a bit different and something to get involved in.
A 'soundwalk' is a practice: it is walking without talking, focusing on the sound around, focusing on the present moment. In a `Sonic Gaze` session, the participants are static, though the sounds could be mobile.
On April 6 there'll be a 'sonic gaze' comprising of Lime Street Station, Edge Hill Station and the two train journeys connecting the two stations and offering a mix of human-made and natural sound.
Promising to be of interest to musicians, recording artists, architects, planners, sound artists and 'everyone and anyone', this may well be a unique way to kick off a new month.
All you have to do is turn up at the lift at Lime Street opposite the large screen with your ears and an open mind. Why not give it a go?
ROH Encore: Verdi La Forza Del Destino
Picturehouse at FACT April 8

A drama of obsession, vengeance and tragedy as Jonas Kaufmann and Anna Netrebko star in Verdi's epic La forza del destino (The Force of Destiny).
Directed by Christof Loy and conducted by Antonio Pappano, Music Director of The Royal Opera. it's an opera with a story of bitter revenge pursued across miles and years as Leonora falls in love with Don Alvaro, but when her father forbids their marriage, a fatal accident triggers a drama of obsession, vengeance and tragedy.
It's powerful and moving and full of action and colour. You'll be stunned.
POP
Unity Theatre, Liverpool April 11 & 12

POP is a brand-new work created by EVENTHORIZON. THEATRECO., a progressive North-West based theatre company.
The language, pace and energy of POP is exhilarating and presents a tale of teenage friendship set in urban Nineties Northern Britain.
Spanning a decade, from the mid-Nineties to the Noughties, taking in London and New York, POP mixes music and fashion in an unflinching and raw, intercultural, funny and tender new play.
Wrapped Up in Books: Getintothis' monthly round-up of all that's best in the written word
Art 360 After Dark
Tate Liverpool, April 12 7.30pm
On April 12 Tate Liverpool will open the entire gallery space after dark for a one-off immersive art and sound experience.
Musical artists and state of the art audio and visual technology will enhance the way visitors view the Op Art in Focus exhibition and permanent collections, by stimulating the senses and curating an immersive journey through the gallery.
Upon entry guests will receive a set of headphones, with three channels to choose from, which correspond to the guest DJ acts – Breakwave, local Wirral band Annexe the Moon, DJ and visual artist Nanna Koekoek and award-winning composer/sound designer Phil Channell.
Each act will perform live throughout the night, and with specialist 3D microphones, can be heard through the headsets with an extra overlay of electronic sounds, further enhancing their sound.
Survey
Bluecoat, Liverpool April 13 to June 23
Survey is the largest review of contemporary art practice in Jerwood Art's 12 years of programming, spanning a breadth of disciplines including film, performance, ceramics, installation, and painting and is the Bluecoat's lead exhibition for Spring 2019.
The Bluecoat sees this exhibition as demonstrating that the support of experienced practitioners is vital to the early stages of artists' careers, and in turn new, often experimental, practices are essential to the liveliness of the culture we enjoy.
The exhibition explores myriad themes including familial and personal identity as well as social and political frameworks. Many of the works use playful strategies, from Lindsay Mendick's I'll Always Love You But I Don't Always Like You, a display of raku fired ceramics, made in collaboration with her close family, to Frank Wasser's 02.11.20, a newspaper page detailing the assassination of Donald Trump.
Other works in the exhibition show how we connect to one another creatively, such as Anna Raczynski's The Movie Makers, a film made through dialogue with the ageing Pendle Movie Makers, a society of film makers in Colne, East Lancashire.
The exhibition includes work by 15 artists who have been selected from nominations made by over 50 established artists, including Ryan Gander, Andy Holden and Rachel Maclean
The exhibition features work by Chris Alton, Simeon Barclay, Hazel Brill, Flo Brooks, Emma Cousin, Joe Fletcher Orr, Tom Goddard, Ashley Holmes, Lindsey Mendick, Nicole Morris, Milly Peck, Anna Raczynski, Will Sheridan Jr, Rae-Yen Song and Frank Wasser.
Sweeney Todd
Everyman Theatre, Liverpool April 12 – May 18
Stephen Sondheim and Hugh Wheeler's masterly and bloodthirsty musical comes to the Everyman this April, telling the 150-year-old tale of a dark and decaying England, cut-throat vengeance, revenge and curiously tasty pies.
There's plots and darkness galore, anarchic theatre and, as you'd expect from Sondheim, tunes a-plenty
This is one not to be missed.
209 Women
Open Eye Gallery, Liverpool until April 14
If you haven't yet caught up with this then here's really your last chance.
209 Women is a national artist-led project to celebrate the centenary of women's suffrage and champion the visibility of women, particularly in environments that are still largely male-dominated.
A collective of 209 women photographers from all across the UK volunteered their time to make and mark history. The exhibition seeks to champion the visibility of women: particularly in politics, where decisions are made that affect people of all genders. It features new portraits of the UK's women MPs,
The exhibition launched in the Houses of Parliament on December 14, 100 years to the day since the first women voted in a UK general election and opened at Open Eye Gallery on February 28.
NYO: Voice of the Americas
National Youth Orchestra of Great Britain, Carlos Miguel Prieto, Xiayin Wang 
Philharmonic Hall, Liverpool April 13

Building bridges and not walls, brilliant talented and fiercely passionate young musicians come together under the baton of Mexican conductor Carlos Miguel Prieto to extend the hand of friendship across the Mexican-US border.
With a programme consisting of Silvestre Revueltas' Sensemayá, Carlos Chávez's Symphony No.2 Gershwin's Piano Concerto in F and Copland's Symphony No.3 there's a barrier-breaking mix of music from Afro-Cuban poetry, Mexican joy and spirituality, the essence of New York and a great show-stopping American symphony.
Crisis in music eduction: heading to a preserve of the affleunt and well-heeled?
Love Is The Message,The Message Is Death
Tate Liverpool until May 12
Produced by American artist and film-maker Arthur Jafa, Love Is The Message, The Message Is Death is a seven-minute film tracing black history and experience in America using historic and contemporary footage and cut at a rapid-pace.
Jafa is a film director, cinematographer, and visual artist who has worked with musicians and directors, including Stanley Kubrick, Spike Lee, Solange Knowles and Jay-Z.
Love Is The Message, The Message Is Death includes: a civil rights march, former US President Obama singing Amazing Grace at the eulogy for the 9 Charleston parishioners killed by a white supremacist, Martin Luther King waving from the back of a car and Beyoncé in her video for 7/11.
These images are combined with film shot by Jafa himself, including his daughter's wedding, his mother dancing, and footage from previous works, mixing his personal experience with a collective one.
For the Love of Wrestling
Exhibition Centre, Liverpool April 27-28
WWE legend, The Undertaker is coming to Liverpool for the UK's first ever wrestling convention of its kind this April.
In addition to The Undertaker, also appearing are undoubted legends Ric 'The Nature Boy' Flair, Bret 'The Hitman' Hart, Booker T, 'Hacksaw' Jim Duggan, Kelly Kelly, Lisa and many others.
Taking place over two days at the end of the month this will be a massive draw for the city. The chance to see some of the biggest and long-term stars of what is one of the largest and most popular forms of world-wide entertainment all together is something of a coup to say the least.
There'll be live demonstrations, Q & A, competitions, cosplay, traders, promos and more to fill both days. Like Comic Con but with grappling, For The Love of Wrestling offers something completely different for the arts scene in Liverpool this spring.
LightNight
Various locations, May 17
Taking place on May 17, LightNight – Liverpool's free one-night arts festival- returns this spring to shining a spotlight on the city and to celebrating the world-class culture we have on our doorstep.
Over 100 organisations will collaborate to create an inspiring trail of events with talks, workshops, performance, live music and more.
We will have more details to follow but now is the time to clear your calendars and make sure you're around to feast on this annual treat.
An evening with David Rudolf from Netflix's The Staircase
Grand Central Hall, Liverpool May 25
David Rudolf, the defence attorney for Michael Peterson in the hit Netflix documentary series The Staircase, will be at the Grand Central Hall on May 25 for an evening of discussion into the intimate details of the case and the series.
Rudolf will discuss the conflicts he wrestled with in determining whether to let the filmmakers follow him, his client and his trial preparation, and his insights into the most curious and contentious issues in the case, including the blood spatter evidence, the bisexuality and Germany evidence, the discovery of the blow poke, and the genesis of the Owl Theory.
Comments
comments