Mac DeMarco has just announced his latest UK tour, and it includes a local biggie on the dock. Getintothis' Liz Fraser has the news.
Mac DeMarco returns to Liverpool as new UK tour dates have been announced for this November.
It comes following the release of his newest studio album Here Comes the Cowboy, which came out last month to really positive reviews.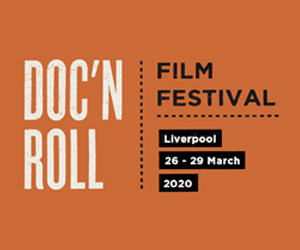 DeMarco previously visited Liverpool after the release of his 2017 album This Old Dog, playing at Mountford Hall to a sweaty, packed out show of students, musos and new and old die-hard fans alike.
Thursday, November 28 sees DeMarco play one of Liverpool's newest venues, the Bramley Moore Dock Warehouse, in the newly regenerated area by the cities iconic Victorian 'Dockers clock'.
The spacious, stripped back warehouse space brings back nostalgic images of illegal raves and parties of the 90s which should add to the hype of the muchly anticipated 'return of the Mac'.
Mac is also set to play London, Manchester, Glasgow and Birmingham dates before Liverpool on his mini November tour of the UK as well as dates across the country this June as part of his world tour.
If anything is to be expected from last time DeMarco played Liverpool, expect an array of classic hits from his back catalogue such as Salad Days, On A Level, My Kind of Woman, Ode To Viceroy, Chamber of Reflection as well as a hilarious, impromptu, final encore, jam karaoke session of the Beatles and The La's mixed in with The White Stripes and heavy metal ballads.
UPDATE: DeMarco has announced two massive supports that he is bringing on the road. Orville Peck the leather-fringe-masked rising country star as the special guest for London's Alexandra Palace. DeMarco also revealed support for the rest of the UK and European run including his Liverpool show, courtesy of the Cumbia-infused instrumental act, Los Bitchos.
What more could you ask for?
Mac DeMarco will play:
Thursday November 21: London Alexandra Palace
Saturday November 23: Manchester O2 Apollo
Sunday November 24: Glasgow O2 Academy
Wednesday November 27: Birmingham O2 Academy
Thursday November 28: Liverpool Bramley Moore Dock Warehouse
Comments
comments