The Post Romantics take on our 13 Questions. Getintothis' Megan Walder talks to lead singer Connor ahead of the release of the band's new single, Ride.
Following the success of their self-released debut single Call It Off, championed by BBC Introducing, Connor, Cameron, Liam and Sam are jumping back into the mix with Ride, coming out August 15. 
This dark exploration of the inevitable toxicity of relationships is not only lyrically superb, but with Al Groves (Bring Me The Horizon) and hip-hop producer Cal Cowie having worked on the track, the production of the single is that of a well established act.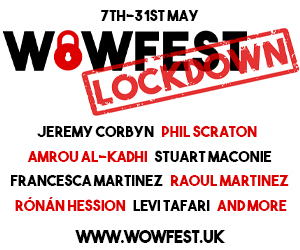 Blending hip-hop, emo and indie fantasies, it's easy to see why these guys attract such a wide following, including us at Getintothis.
Lead singer Connor Cockbain has agreed to take on our 13 Questions with some amusing anecdotes to share.
Where are you and what are you doing?
Currently sat helping my sister plan one of her uni essays on Japanese pop culture – which is not as interesting as it sounds.
What's the most stupid thing you've done collectively as a band?
We've done so much stupid stuff, it's hard to pick just one thing.
Recommend a band we need to check out.
Yonaka. I saw them play at The Macbeth for the This Feeling charity gig and they were just amazing, like proper just fucking blew 'me head off. Their music's really cool, kind of sultry but at the same time just dead in your face
What's your first memory?
The only reason i remember this is cause it was horribly traumatic, but when i was in reception i asked this girl out and she ran away. I think it set a precedent for everything else.
What was the worst gig you have ever played?
So, erm, it was a couple years ago but we played a gig on Liam's birthday. We got that hammered before we went on stage, no of us remember what happened. We left the stage half way through to get Jagerbombs and then got up and finished it off. It was all over our social media.
What's the best gig you've ever been to?
I got dragged along to it by an ex-girlfriend. I saw Robbie Williams and Olly Murs in Manchester. they're just both proper performers and you know all the songs.
Where would we bump into you on a night out?
It's either Heebies or Motel, we basically fucking live in there.
Tony Butler to be remembered in two massive tribute events this August
Tell us a secret.
It's not really a secret, but Cam has four nipples.
Favourite film?
Twilight: New Moon.
What's your favourite animal?
I really like snakes.
What would you do if you weren't into music?
Probably psychology, I studied it for a year before I started doing music, It'd be cool to help people going through shit. 
What's your guilty pleasure?
It's not even a guilty pleasure, 'cause I'm quite proud of it, but I'm really into K-Pop.
What's in the near future for the band?
Well, we've got this single, Ride, coming out August 15th that were really excited for.
Then we're gonna be playing a few shows, like Jacaranda: Phase One on Friday, 20 September.
But, we're just dead excited to get in the studio and start collaborating with a bunch of artists and make music that we wanna make. 
Comments
comments