The Leisure Society spend their Saturday night in Leaf, Getintothis' Jamie Bowman reports on an emotional evening.
There's a rumour flying around Leaf that this gig almost didn't happen.
An errant speaker, a stressed sound man and a tense tour manager all combined to produce a hissy fit that was almost terminal.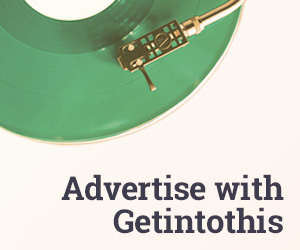 Unsurprisingly, given it's the last date of Leisure Society's latest jaunt across the UK, emotions are running high, but maybe, just maybe, it's exactly what this most polite of bands needed as what follows is a gig where all the grist arrives at frontman Nick Hemming's mill.
2019 sees Hemmings celebrating 10 years of his band with the feeling that they've been a bit unlucky not to reach a larger audience than the devoted hundred or so who swoon, sing and even slow dance with each other from the moment they step on stage.
Friends in high places (Brian Eno lends a hand to the band's new double album, Arrivals and Departures) and a succession of fine releases since brilliant debut single The Last Of The Melting Snow (which gets a deserved outing tonight), could and should have made Hemmings a household name in a similar vein to his former She Talks To Angels band mates, actor Paddy Considine and director Shane Meadows.
Red Rum Club, The Mysterines, Ali Horn: O2 Academy, Liverpool
Recent single, A Bird, A Bee, Humanity is a fine calling card: full of the kind of stunning harmonies and tightly arranged instrumentation of acoustic guitars, pianos and strings which made so many critics cite the band as a UK version of Grizzly Bear or Fleet Foxes, it sounds like classic Leisure Society fare.
Scratch the surface though, and there's a sense of world weariness that even the boyish charm of the foppish Hemmings can't hide.
During the promotion of the band's previous LP, The Fine Art of Hanging On, Hemmings and the band's flautist Helen Whitaker went through a long process of separation, ultimately resulting in in him moving out of their Brighton home.
This displacement set the tone for the next 18 months, as Hemmings moved from one temporary accommodation to the next, writing and recording demos constantly as he came to terms with the break up.
It's all there in songs like Let Me Bring You Down where Hemmings lists a sad list of snapshots from a relationship turned sour that are vivid in their honesty: ("The bed that we made on that burning summer night").
Despite the heartbreak, despite the off stage issues and despite the constant noise of a busy Saturday night downstairs ("We're basically playing a breakfast bar", moans keyboardist Christian Hardy at one point), The Leisure Society end the gig all smiles.
Standing amidst their adoring fans playing the lovely Pancake Day ("I declare myself unfit to breathe, I drink, I smoke and lies have stained my teeth, I'm not an evil man, on pancake day I lent you my frying pan").
It's a beautiful, redemptive moment for Hemmings, the band and the crowd and a reminder that for all the studio sugar coating and back story embellishments, it's the simplicity of this songwriter's craft that shines through.
Photos by Chris Everett
Comments
comments