Ahead of their End of Suffering 2020 tour, Getintothis' Megan Walder runs through her Top 10 Frank Carter and the Rattlesnakes songs.
After catching Frank Carter and The Rattlesnakes at Leeds Festival, my love for them only multiplied.
Combining his punk roots with an ever increasing fan base in mainstream music followers, this frontman has brought his feminist, no BS attitude and incredible stage presence into the spotlight.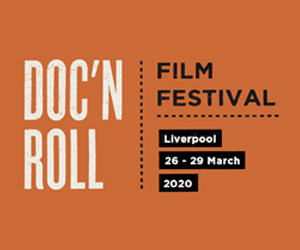 It's undeniable that we at Getintothis are Frank Carter fans, and with a catalogue like his, it's easy to see why.
But, because we like a challenge, we decided it was high time top pick a Top 10. So here it is…
10. Loss, 2015
This song feels transitional between Gallows Frank Carter and who we see now, an angrier vocal than his more modern stuff. Loss is a topic we so often cry and whine about musically but reality is different and anger is how the everyman deals with pain.
9. Wild Flowers,2016
This song takes you on a journey through lust, love and heartbreak and leave with a cathartic weight off your shoulders. This track nods its head at Shakespearean woes and ties them to modern ruin.
8. Snake Eyes, 2017
The opening drums of this track is one of my favourite bits of music right now. Despite this song coming out two years ago, it's only come to my attention recently (I have no clue how I missed it), if you've managed to walk aimlessly through life without yet listening to it, put it on because it's a belter.
Frank Carter talks beauty amid chaos and an End of Suffering
7. Latex Dreams, 2019
This song is an innocent exploration of adult life; love and drugs. It's full of insecurity and feels all too relevant as a young adult, but perhaps we never grow out of the feeling that good things can't last.
6. Tyrant Lizard King, 2019
This cinematic masterpiece of a song paints a picture that feels all too familiar (Godzilla) and yet shakes of the old norm and projects the classic tale into the present with a chorus that kicks.
5. Crowbar, 2019
Crowbar is the favourite Frank Carter song of most of my friends and is even the namesake of a new night in Arts Club.
Rebellion and success is not only at the core of this song, but at the core of Frank Carter and the Rattlesnakes. I guess rebellion and success is at the heart of Liverpool too, it's the perfect name for a good night out.
4. Kitty Sucker, 2019
Seeing this live was something else, an explosion of vocals from the crowd and a united bounce on the chorus. Deano (guitar) smashed this track. The song just requires live performance and it is a fine example Frank Carter's incredible ability to produce songs that just require performance.
3. I Hate You, 2015
This was the song that made me fall in love with Frank Carter. It got sent my way after a bad breakup and fitted how I felt perfectly, the pure despair and loathing that pours out of the song meant that it was my absolute anthem.
2. Why a Butterfly Can't Love a Spider, 2019
Unattainable, unrequited and unsustainable love is beautifully explored in this song. Easily one of Frank Carter's calmer songs, the lyrics swing on your heartstrings.
It's not an easy listen if you're in the wrong place but it's one of my favourites because of how moving it is.
1. Lullaby, 2017
In the track commentary Frank Carter speaks of singing a lullaby to his poorly baby and writing the track in a completely sleep deprived state of new parenthood.
Fatherhood is something that drives his music and morals, crediting his woke feminist ideals to becoming a parent and it is Lullaby that truly captures this musically.
Comments
comments