As Rene Zelwegger gathers Oscar nods for her role as Judy Garland, Getintothis Kris Roberts looks at the rise of the biopic.
It's no secret that biopics are having a moment right now.
Following the major success of Bohemian Rhapsody, we've since been treated to the magic of Rocketman, and now the heart-breaking story of Judy Garland's final days in Judy.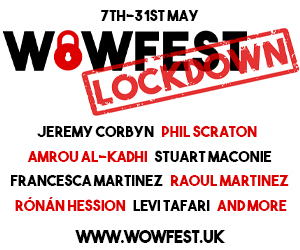 There's more to come too.
Over the coming years you can expect to see Respect, a biopic dedicated to the late Aretha Franklin, The Power of Love (Famous), the latest of multiple biopics about Celine Dion (although this will be the first to leave the TV Movie genre), Stardust which is (of course) dedicated to the legend David Bowie, and some untitled works dedicated to Elvis Presley, John Lennon & Yoko Ono, and Amy Winehouse.
This comes as no surprise given the wild success of the movie that unarguably started this trend, Bohemian Rhapsody.
No matter your thoughts, whether you thought Rami Malek pulled off the role, or whether they accurately represented his personal life, Bohemian Rhapsody was an undeniable success.
Although it wasn't received well by critics, it managed to pull in a massive over £800 million worldwide, making it the most successful musical biopic of all time. Not to mention the endless list of accolades it has gathered.
So of course, every production company in the world would have to jump on this trend, right? Right.
If were being honest, with the amount of musical icons we have seen, there would be enough biopics to last us the next 50 years, by which point well have a whole new crop to write movies about.
And from a business perspective it would be silly not to capitalise on this. The fans are built-in, any movie about any of the world's most loved icons will bring in an audience.
But are these movies made in taste or in vain?
Of course, this is subjective; no movie reflecting on the lifelong work of a musical legend will please everyone, because every legend means something different to each of their fans. This is even more poignant when the legend in question has passed away.
But with every new release the same questions rise again and again. Who informed the story? Did the star in question, or their family have anything to do with the film? Will the story tell it as it happened, or will it sensationalise or totally curb certain parts of their life story as was the case with Bohemian Rhapsody?
These are the questions that inevitably leave us disappointed, because, no matter how hard they try, these films for most of us will never live up to our expectations.
Strangely enough, it was Rocketman that was the most successful in my eyes, and that was the only one of the three above mentioned biopics where the star of the story had a heavy input into the creation of the film.
Anyone who has seen Rocketman will know what I mean when I say it was entirely ridiculous in the best way. They didn't shy away from sensationalising they story to the point where it was pure fantasy.
This didn't matter though; you know when your friend is telling you a story and you know at least half of it has been made to sound way more dramatic than it really was? That's what Rocketman was, it was Elton John telling us the story of his early career in the most dramatic way, flying into space and all.
Judy, however, shows Garland during a particular set of concerts at The Talk of the Town towards the end of her life in London. It is heart-breaking, and a real eye opener to even her biggest fans.
I can't go any further without giving massive props to Renee Zellweger, she had big shoes to fill fulfilling the role of Judy Garland, and she pulled it off without a hitch, voice and all.
The Oscar buzz has already started, and while the film was perfectly okay, it is Zellweger's performance that people are suspecting may bring in the awards.
But how much of it was true? Both of Garland's daughters, Liza Minelli and Lorna Luft, have been vocal about their distaste for the movie and Luft even appeared on Good Morning Britain where she explained that she won't be seeing the film, and would much rather people remember her mother for the legacy she left behind herself.
Although Judy Garland's closest family didn't have any input into the creation of the film, it appears that her personal assistant, who allegedly spent the most time with her during this part of her life, Rosalyn Wilder, did.
As in the film, Wilder has since said that her responsibility was to try and keep Judy off the pills and on the stage. A feat which often proved difficult.
The film takes us back to the point where Garland's pill dependency started, we know for a fact at this point that MGM were providing Judy and other young stars with pills to boost energy during work and downers to help them sleep at night.
This is just one of the painful truths of Judy Garland's story, and while some parts of the film were purely made up (Judy going to her fan's home for tea being one of them), this part was totally accurate.
Wilder has attested to the film's accuracy, but this brings into question why Garland's closest family don't want to have anything to do with the film.
Is it because it is too painful to relive? Is it because they believe their matriarch could never be summed up in one film? Or maybe because they just want to leave it be and let her life's work speak for itself?
It seems like the latter is the most likely, though we may never get the answer.
This seems to be the overwhelming issue with biopics, they often bring up as many questions as they provide answers, and often times the answers to those questions lie in the minds and experiences of the people closest to the stars, too far out of reach for us to grasp.
This hasn't stopped the trend though, and it certainly hasn't stopped us from buying the tickets.
If we look at the movies dominating the big screen over the past few years, it seems that Marvel films, Disney remakes and biopics are up there as the biggest grossers, and why? Simple, nostalgia.
If there's anything we love, especially when were beaten down every day with Brexit, and the state of politics in general, its reliving our childhood.
Whether that's comic books, our favourite Disney films from when we were kids, or, in this case, the stars behind the music our mums and dads played in the house growing up.
it's a formula that works, its offering something new while playing to each of our pasts, it's almost impossible for us to resist it.
While its formula almost guarantees success, it's tricky for the fans because when using nostalgia to get us into the cinema, a lot of the time we're left disappointed.
Of course by this point we've already spent the money and the film is deemed a wild success, having broken all kinds of sales records.
Exit Music (For A Film) #4: Knife+Heart, Booksmart and We the Animals

We all know at this point that when it comes to nostalgia that things never feels the same as they did back then.
Have you ever watched a film that you loved as a child years later and been so disappointed and confused when you watch it and it just doesn't bring you the same joy?
That's what biopics often do, there's always something that's just a little bit off.
It's probably because you're not actually watching the star, and because when it comes to musical biopics the music has usually been recreated, and while it's still enjoyable and lovely to watch most of the time, it's never quite as good as the reflection we have of these stars in our minds.
It could be argued, though, that biopics such as Judy are integral in keeping the legacy of such stars alive.
Prior to the release of Judy, when was the last time Judy Garland made headlines? And when was the last time her music was presented to a generation that had never heard it before?
I'm not saying that Judy Garland has to still be making headlines to be relevant, but it's easy to forget her legacy after such a long time.
June this year marked the 50th anniversary of Judy Garland's passing, is Judy the much-needed refresher for the generations that have since come that maybe don't know her legacy?
As awful as it sounds, it's easy to forget, and while the film isn't a depiction of her entire life story or her life's work, it works as a prompt to remind those who may have forgotten about her to go back and listen and learn.
It's safe to assume that even the children born today will at some point in their childhood watch The Wizard of Oz, but that is probably the beginning and end of their experience with Garland.
Maybe biopics like this help us to remember, and encourage us to allow stars that have long passed to live on with future generations.
I consider myself a Judy Garland fan, but even I have gone back through her catalogue since watching Judy and heard music she created and seen films she starred in that I had never come across before, and I'm so glad I did.
So, while these biopics can often fall flat, and maybe don't represent events as they truly happened, they can also make us feel good allowing to relive our own past and serve as stark reminders of the cultural impact these stars have had over the past 50 years.
I'm reminded of Zellweger's final line in the film, "You won't forget me, will you? Promise you won't."
I don't think anyone will be forgetting Judy Garland anytime soon, I don't think we would allow that to happen, and Judy certainly wouldn't want that to happen, so I for one am glad that this film serves to remind us of what a star she truly was and always will be.
Comments
comments