Panda Bear has just released a new single and Getintothis' Will Neville lays his eyes on the prize.
Panda Bear, aka Noah Lennox from Animal Collective, has just issued a brand new track in the form of the defiantly minuscule playing the long game.
This is a fairly quick-fire follow-up to his sixth, critically-acclaimed album Buoys, released on Domino only last February. Sadly he only supported this with a single London live date in the UK.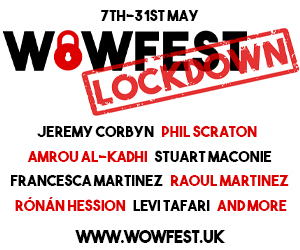 This new single continues Lennox's work with producer Rusty Santos, who he first worked with on Animal Collective's Sung Tongs from 2004.
The song relies on lush keyboard stabs and pulsing bass to underlie the typically memorable, gently rolling melody.
Like Buoys, the new track is much more stripped-back than most of his earlier records, seemingly with less reliance on loops and samples, although still with a very modern sound.
You can watch the video below, about which Lennox said: "We had a good time making this video across the river. The song is about a brief series of thoughts I had one morning about who I am, what I'm doing, and where I'm going."
Vidar Norheim of Wave Machines heads up six-strong November Deep Cuts bill
While Animal Collective have been absent since their Meeting Of The Waters EP in April 2017, Panda Bear has been keeping busy, recording with the likes of Paul Maroon from The Walkmen, Teebs and Solange, as well as releasing his own records.
Comments
comments