Liverpool's Yammerer release their debut EP, Getintothis' Peter Guy reflects on a record which apes their ferocious live offerings.
Yammerer have dropped their debut EP Reality Escape Resort.
The four track EP out via Chester-based Restless Bear Records is officially released Friday, November 22 and is the culmination of two years of relentless live shows.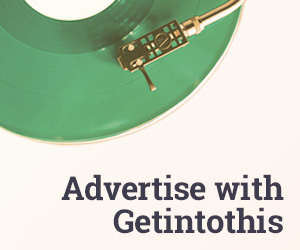 Recorded at Elevator Studios over two days, Reality Escape Resort will be distributed on cassette and vinyl with an EP launch on Friday December 6 at the Zanzibar in Liverpool.
The four track record kicks off with the characteristically spiky Airport complete with buzzsaw pinging guitars and body-popping percussive blasts.
The frenetic Fall-aping Poisonous Reptilian Colleague & Co released back in May bleeds into the post-punk funk of Wyfs Head before the epic, organ-squalling krautrock groove of Seasons 13-31 closes proceedings in savage style.
Reflecting on the new material, vocalist J George JC told Bido Lito!: "A lot of our songs are first-takes, literally making them up on the spot and then we keep that blueprint for a lot of them.
"That's what we took to Seasons 13-30 we wanted to bring that element of surprise to the record.
RongoRongo and Green Tangerines join The Telescopes Liverpool date
"The other ones are well played by us and, with this track, we felt we could show a little bit more of what we think is a valuable energy that we bring."
The full track listing is:
1. Airport 0:00 – 03-57
2. Poisonous Reptilian Colleague & Co 03:57 – 08:20
3. Wyfs Head 08:20 – 11:21
4. Seasons 13-31 14:31 – 20:35
Comments
comments