Exactly 142 years since Thomas Edison designed the phonograph and started the fad for recorded music, Getintothis' Roy Bayfield listens to the latest singles and finds beauty, dreams, terror and political blues.
Single of the Week
Nadine Carina: December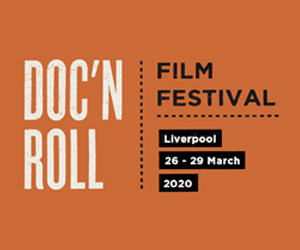 Waves crash on an unknown beach and a message in a bottle arrives containing a subtle and insistent track from Swiss artist Nadine Carina.
December is taken from the album Reverie, which as the title implies is themed around dreams – particularly the lucidly-recalled imagery that sometimes floats up in the transition from sleeping to waking.
From this transitory state Nadine Carina brings images, concepts and even tunes for her atmospheric songs.
December's lush and textured creates an absorbing moment of reflective electronic pop.

Grimes: My Name Is Dark
The wait for Grimes' Miss Anthropocene concept album seems to be taking a geological age. It is a year since posthuman face-stamper We Appreciate Power came out and since then singles Violence, So Heavy I Fell Through the Earth and now My Name Is Dark have appeared trailing the content of the next LP, due 21st February.
Self-produced track My Name Is Dark features guitar lines snowed under avalanches of ambient synth noise and vocals that are an electro-pop ode to oblivion. All the signs are that Miss Anthropocene will be a huge listen, maybe reaching the heights of Art Angel, Getintothis' 2015 Album of the Year.

Conchúr White: Channing Tatum
The sweetest, saddest minute-and-a-half you're likely to hear this week, Channing Tatum is a brief offering from Northern Ireland-based solo artist Conchúr White. Following on from November release Daisies, the track sketches out the heartbreak of losing a lover to a Channing Tatum lookalike (don't you hate it when that happens?) with a soft and brooding vocal reminiscent of Father John Misty or Sufjan Stevens.
Liverpool's 24 Kitchen Street music venue reveal severe threat of closure

Mary and the Ram: Eclipse
Dark, metallic and dread-inspiring, Eclipse sounds like Bauhaus taken on a post-punk field trip to hell.
Mary and the Ram are the studio project of Kiran Tanna from The Nightmare Generator and Dom Smith from The Parasitic Twins. The single is a hypnotic, desolate delight, accompanied by a nightmare animated video.

Marigolds: Everglades
Here's some haunting beauty from emo/indie quintet Marigolds, who deliver a dreamy synth-infused summery sound from their East Anglian base. Everglades is the lead single from their second EP Hot Springs, due out next March.

Do Nothing: LeBron James
LeBron James is a twisted and compelling track from rising Nottingham band Do Nothing. Almost-spoken-word vocals unreel over a slubby groove reminiscent of Viagra Boys in full-on Sprechgesang tale-telling mode. The spiky song, it seems, is not really about basketball player LeBron James – Do Nothing vocalist Chris Bailey clarifies that it is 'a song about con artists, fraudsters and the like. The name refers to William McFarland (the Fyre Festival guy) peddling tickets to fake events to gullible schmucks.'

Nardeydey: Slippin
Nardeydey is the pop alter ego of New Jazz artist Shirley Tetteh and the title of her self-produced debut EP. Slippin EP's new track, is a bright and fluid revelation. So much goes on in Slippin that it can't be pinned down – soulful anthemic vocals, quirky personal narrative, squelchy balloons of synth, exhilarating guitar work all intertwine to create a fresh, uplifting experience.
Concerning the genesis of the track Shirley Tetteh says "Slippin came from a conversation I had with my friend and percussionist, Tim Doyle, about being nice versus being honest. This followed us having a bit of a spat with a waiter whilst on tour in Brussels. I was trying to argue that it's ok to be angry and have since become reacquainted several times with the fact that I need to take my own advice! I wrote Slippin with the message of not worrying about other people's approval."
Getintothis' best 100 albums of the decade – a reflection on the 2010's
Bright Orange Spectacle: It's Complicated
It's Complicated is an arena-sized bedroom blitz from north London millenium glam rockers Bright Orange Spectacle. The North London up-and-coming four-piece brew a massive sound around uplifting keyboards and buzzy guitars.
The song, with its refrain of 'It's complicated / I'm only 23' is unusually honest – 'We live in a time where everyone has to be a social commentator' says songwriter Charlie Sinclair, 'It's not necessarily a bad thing but it leads to a certain amount of pressure for bands to make very grand political statements from day one … I Struggle To Communicate is just a reaction to my own ignorance and a personal call to arms for me to better facilitate myself with knowledge.'

Algiers: Void
This fuzzed up propulsive rocker is a crazed and mighty punk engine hurtling into the night. Like the MC5's Kick Out the Jams it's the sound of demented rock 'n' roll preaching burning up the world.
The song comes from the Atlanta group's third album, There Is No Year, due out in January on Matador Records.

Oscar Lang: Christmas is Home
Is it still a bit too early for Christmas singles? Yes. Is Christmas is Home a fun-packed tribute to 80s Yuletide cheese that deserves to be listened to? Also yes. 18-year-old London artist Oscar Lang set out to create 'a little tasty mix of George Michael and Paul McCartney' and succeeds so well you could think you've heard this at a dozen work parties already.
More fun than getting a chocolate bar selection stocking at your nan's house.
Comments
comments