It's been another bumper month for our shooters to get out and about at the start of a new decade, here's the Getintothis pick of the photographic bunch for January 2020.
A new year, a new dawn and all that. How are your resolutions doing? Didn't think so.
As we write this, it's snowing here up in Scotland, where we've holed up for a couple of weeks, the dog's dreaming by the fire and there's a bottle of red on the go.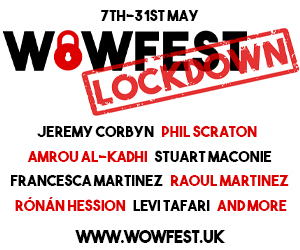 The gigs keep coming, however, and January in Liverpool seems not to let up just because it's winter. We weather the storms because we love what we do. We write and take photos about music, culture and politics.
And other things as well, such as our piece looking at the Baltic Green. Pieces like this give our photographers a chance to exercise some different photographic muscles.
Last week, we started a new Comment Column where the Getintothis staff will be able to vent or opine on pretty much any subject they fancy.
It will be fascinating to see how it develops. The first episode wonders whether Liverpool spreads itself too thin in terms of gig choices.
Are there too many? Should venues do more to co-ordinate their output?
We've said before that Liverpool does just fine with touring bands, even if there are some gaps and bands who play, say, Manchester rather than coming here. But, we do OK, really.
We interviewed Fatoumata Diawara recently on a flaky phone line from Bamako in Mali. One of the questions with which we nearly always close our interviews is to ask for a tip as to what music they think we should be listening to.
Fatou's response was an interesting one. Rather than name names, she said we should be listening to local music.
By that response we took her to be saying it is important to support your local bands, the scene in your town or city.
She didn't mean local to her, she meant local to you, wherever and whatever that may be.
And with that encouragement, it's good to see there are a fair few local (to us) bands in this month's photo selection.
Anyway, if you fancy getting involved with our merry band, drop us a line on Facebook, or email Peter, our Live Editor at gigs@getintothis.co.uk.
Enjoy the gallery.
Comments
comments