Liam Gallagher's latest Twitter episode is good news for Oasis fans, as Getinothis' Sian Ellis reports.
Liam Gallagher has confirmed that an Oasis charity gig in aid of the NHS will go ahead, regardless of whether brother Noel joins him and the band.
Known for his outspoken persona and legendary feud with his brother and former band mate, Gallagher has promised fans a charity gig that'll 'blow your knickers off!' – and Noel is yet to respond.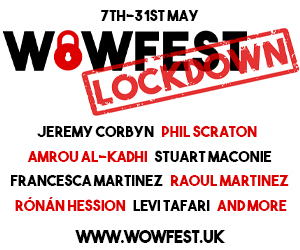 The former Oasis frontman, 47, has publicly begged brother Noel for the reunion over the past few weeks through a string of tweets, with the support of his fans.
The online pleas from Liam come after the Coronavirus epidemic continues to put strain on the NHS.
After a series of failed demands, Liam once again took to Twitter on Thursday to announce that the gig will go ahead, claiming:
Wanna clear a few things up oasis gig for NHS charity as in all money raised goes to NHS not to me will happen with or with out Noel Gallagher it may not be the same but trust me it'll still blow you knickers off as you were LG x

— Liam Gallagher (@liamgallagher) March 26, 2020
His hope is to reunite Oasis for a one-off charity gig to raise money for the NHS, who are financially (as well as physically) struggling to meet the needs of patients being diagnosed with COVID-19.
Liam further displayed his appreciation for the NHS with a follow up tweet to the news, stating: "If it makes you happy keep on clapping just remember I'll be by your side NHS for LIFE". He has pledged to give all earnings from the gig to NHS charities.
The lack of communication from Noel, however, appears to have split Oasis advocates down the middle.
Some fans appear to be optimistic about the gig – with one labelling the reunion as "Biblical". Some however, are less confident about the reunion, with another fan tweeting "It won't be Oasis without Noel, fix your relationship first an then write about a reunion .."
One fan questioned which former band members would make up the reunion, to which Gallagher responded: "I'll be asking the old boys I'm sure Rkid won't let the new chaps".
The news will no doubt be welcomed by fans of Liam, who just last week announced that his upcoming MTV Unplugged album won't be ready for the original release date of 24 April.
He tweeted: "Listen up Brothers and Sisters, due to lockdown my MTV Unplugged vinyl wont be ready for 24th April. As soon as the manufacturer is back in action we'll schedule a new date. I'll keep you posted. Wash yer hands, scrub yer toes, scratch yer bum and pick yer nose. Stay safe LG x".
Liam isn't the only musician doing his bit for the NHS. Last week Paul Heaton and Jacqui Abbott announced a free gig for NHS staff, and are giving away 9,000 tickets for the show at Nottingham's Motorpoint Arena in October.
Liam Gallagher is yet to confirm a date for the charity gig – but we imagine fans won't be waiting long for the news, thanks to Liam's frequent use of Twitter as a means to keep fans informed, and entertained.
Comments
comments