It has been reported that BBC Four will go off air before 2020 is out, Getintothis' Lewis Ridley reports.
BBC Four will close by the end of the year, according to reports circulating on social media.
Twitter account @TVZone_ posted that BBC executives have supposedly conceded that the channel is no longer viable, and will be victim to cost-cutting exercises due to coronavirus.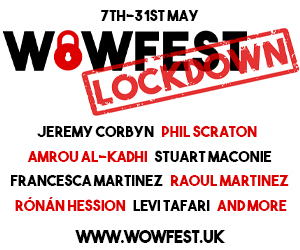 The closure would be a big blow for free-to-air broadcasting, with many relying on BBC Four, which has a budget annually of £44m, for arts coverage and documentaries.
The corporation is in the process of making major cost cuts to plug a huge hole in its finances, including hundreds of millions of pounds to pay for the end of free TV licences for the over-75s.
In addition, the BBC has said the coronavirus will cost it £125m as door-to-door enforcement activity stops and a call centre that handles payments shut down because of the lockdown and physical distancing rules.
It's likely that closure would see BBC Four comissions appearing on other channels, potentially on BBC Two.
This was the case when BBC Three ceased to air on its own channel in 2016, but has since appeared in a block on BBC One weekly.
Though, there were rumours earlier this year that the channel may be brought back to life as the BBC aim to re-engage younger audiences lost to rival broadcasters, including those online.
57 channels and nothing on – alternative streaming in a covid-19 world
Indeed, the coronavirus pandemic has meant that more of us are spending time in front of the TV than usual right now. While Netflix, Amazon Prime and Now TV are the big winners from this – there are other documentary channels free to air that people have been engaging with.
BFI Player, is one of these, where currently on offer is the acclaimed Cornish drama Bait, Wim Wenders 1984 drama Paris Texas and Jean-Luc Godard's 1968 Rolling Stones film Sympathy For The Devil.
In Europe, Association Relative à la Télévision Européenne (ARTE) is a French and German television provider that promotes a vast array of cultural and arts programming.
But despite this, BBC Four remains the place to go for many to find insightful TV on music, culture and the arts, and axing the channel would leave a gap in freeview coverage.
A decade ago a vocal campaign saved radio channel BBC 6 Music from closure after the then director general Mark Thompson looked to shut it, and digital sister station BBC Asian Network, to cut costs.
The campaign raised awareness of the music station, which recorded its biggest-ever weekly audience, 2.56 million listeners, in the first quarter this year.
Following the reports, presenters including Lucy Worsley, art historian Dr James Fox, Oxford historian Dr Janina Ramirez and Waldemar Januszczak have taken to social media to campaign against widespread rumours that it could be shut as a TV channel by the end of this year.
Very much hoping that the rumours of BBC Four's demise are exaggerated. What other channel brings us foreign language dramas, slow tv, erudite and esoteric documentaries, and of course real-time life drawing classes? #SaveBBCFour #LoveBBCFour

— Dr James Fox (@doctorjamesfox) May 13, 2020
This is especially important because there are dark rumours swirling around the media that BBC4 is destined for the chop, and that Beeb bigwigs are using the opportunity of the Great Lockdown to get rid of it. Someone from the BBC – assure us it's not true! #BBCFour @bbcarts https://t.co/Mmjsv7rnwM

— WALDEMAR JANUSZCZAK (@JANUSZCZAK) May 12, 2020
Without BBC Four we wouldn't have had Charlie Brooker's Wipe, The Thick of It, Twenty Twelve, Only Connect, Nordic dramas, Slow TV and countless insightful documentaries and shows on the arts.

— Scott Bryan (@scottygb) May 14, 2020
I may be alone on this, but rolling news should have been scaled back long before anyone thought about decommissioning BBC Four.

— Tim Worthington (@outonbluesix) May 14, 2020
Can we save BBC Four the way we saved 6Music? Why is anything which is driven by quality content always considered niche and first for the axe?

— Matthew Fletcher-Jones (@iammfj) May 14, 2020
No joke, but @BBCFOUR is my most watched BBC channel, so I may crumple up and die if it goes away. Don't do it Beeb!

— edgarwright (@edgarwright) May 14, 2020
Comments
comments