Another week has come to a close, which means one thing; it's time for the roundup of the week with Getintothis' Max Richardson.
Afternoon all, here's hoping that you're coping well.
Well, here we are once again at the end of another week in lockdown, and the novelty of the whole thing is starting to wear off – that's for sure.
This writer has spent much of the week rediscovering the music of The Beatles, in no small part due to the fiftieth anniversary of the release of Let It Be.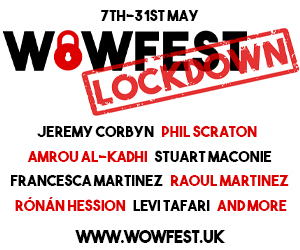 The Beatles are one of those groups who are granted a yearly binge of the catalogue, involving me obsessively listening to nothing else for around a week on a pretty much annual basis.
In other news this week, we've seen the release of the anticipated solo record from Paramore's Hayley Williams, titled Petals For Armor.
After a brief spin, Petals For Armor is sounding truly intriguing, moving away from the pop-punk style of early Paramore and even the more electronic style of the groups recent works in favour of a mature alt-pop style.
Petals For Armor is one of those records which seems to go everywhere and do everything, it's full of energy and life without ever being overwhelming to the listener.
If you've not yet given it a spin, it's well worth a listen! This is one for fans of more underground contemporary pop, think hints of The Japanese House, with a slightly higher budget production.
Have you been listening to anything interesting this week? We'd love to hear if so – please do let us know in the comments.
Anyway, let's get down to business: here's the Getintothis Top Five:
Getintothis' top five most-read stories of the week:
Getintothis' top five most-read features of the week:
Comments
comments