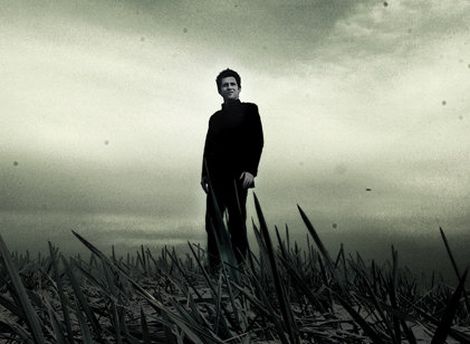 Inspired by the industrial wasteland of the north and a timeless Liverpool alehouse, Baltic Fleet, is the kosmische guise of Paul Fleming. His 2012 album Towers cemented his reputation as a Merseyside jewel in the making. Here he talks to Getintothis' Sean Bradbury about his inspirations, future projects and evocative visions.

Thousands of people drive past the Baltic Fleet pub on Liverpool's Dock Road every day.
For most it will go unnoticed on a mundane morning trip into work or sped past on a hasty retreat home.
For Paul Fleming, back in the North West between stops touring the world on keyboards with Echo & the Bunnymen, it proved an inspiration.
It gave him the name for a new project he had been pursuing in the nights and quiet moments on the road with the band; recording on planes and mixing on the bus when no-one was around. That Baltic Fleet was also the name of a knife gang from Glasgow ('I had a few funny messages on Facebook about that') was pure coincidence.
So began the story of his eponymous debut release in 2008.
'It just happened. I only started writing this type of music to fill in the time,' says Paul.
'Some of the stuff I was writing to help me get to sleep. Whatever mood I was in, I was writing music. It took on a life of it's own; I had to name it, people started asking for an album. I wasn't looking for a deal or intending to release anything. I've always recorded music and it was just a natural progression.'
The record came from many musical directions to form an ambient post-rock landscape of varied tones and textures. Born, raised and largely produced on the move, it was, in Paul's words, 'very transient – more like a tapestry, more like Four Tet and DJ Shadow where they're manipulating short pieces of music.
'I think my music is eclectic like that. I like any style as long as there's something interesting about it, whether it's a melody or a beat. I'm pretty open-eared really.'
Now, in the shape of 2012's follow-up Towers, Fleming has put out an album which is a 'polar opposite from a production and writing sense.'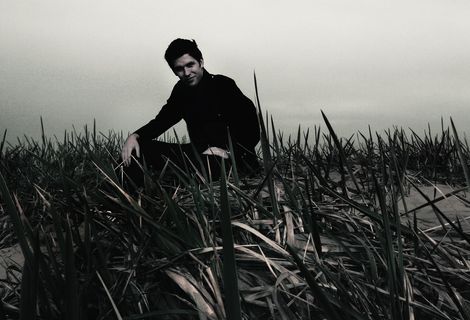 He grew up listening to soul, funk and dance tunes, but time spent with the Bunnymen's Will Sergeant introduced Paul to the joys of motorik beats. The influences of Can, Brian Eno and Neu! as well as more modern acts like Daft Punk and the Chemical Brothers are all there to hear.
Crafted in the back bedroom of his former home, Towers is kosmische musik hewn from the industrial panorama seen from that Widnes window. Think krautrock meets Rocksavage.
'I was surrounded by all the factories that I've grown up with and it started to resonate with me more,' says Paul. 'I started on the piano – an old one I'd bought from a shop in Widnes. I'd written all these melodies and basslines out and had the beats in my head. I put all the electronics together and produced the bigger sound.
'Out the window I could see the power station. They were the Towers. It's quite evocative seeing that in the late summer with red skies and smoke billowing out. It's quite inspiring in a strange sort of way.'
Opening with title track Towers, the sound starts to be forged as layers of synths – each dirtier and darker than the last – gather with a gently emerging driving beat. March Of The Saxons is all fizzing, whirring industrial alchemy.
Laser pulses and high-end guitars shimmer towards unreachable resolution on Headless Heroes of The Acropolis, and Michael Rother would be proud of the repeated riffing and interstellar synths on the hypnotic Engage. There is all this and more before things come to a more ambient close on Reno.
Whereas the self-titled record featured contributions from Simon Finley on drums, Will Sergeant on guitar and Pete Wilkinson on bass, Towers – aside from some live kitwork by Nick Kilroe – was made with a couple of analog synths, one guitar, one bass and a drum machine before a layer of studio lacquer was added by Nick Terry (Klaxons, Simian Mobile Disco).
Paul's live set-up has also been tweaked so it is easier to tour and truer to the record, with live bass and guitar, electronic drums and a host of analog synths. He's bringing it to Liverpool on the bill with Hookworms at Camp & Furnace next month and Public Service Broadcasting at the Kazimier in May.
What do the years ahead hold for Baltic Fleet? 'The immediate future is to play some gigs and support the current record. I want to develop the visual side of it, I'm working with some guys who make films for the backing of the live set,' says Paul.
'Later on in the summer I'll sit down and start recording the new album. I've got a few concepts and ideas. It's difficult sometimes to know where to take it – I could take it more ambient or more krautrock. Some days I wake up and think I want to write a piano album, some days I'm into my motorik beats.
'I'd like to do three, four, five albums. I'm still really into the art of it and it's a real release for me to sit down and write. First and foremost it's cathartic to write and record at home. It's what I've done since a kid. I feel most comfortable holed up with instruments and thoughts.'
Long may the Baltic Fleet motorik march continue.


Further Baltic Fleet reading on Getintothis
Baltic Fleet named in Getintothis' top 50 albums of 2012.
Baltic Fleet's Engage
Getintothis reviews Baltic Fleet live at FestEVOL.
Getintothis reviews Baltic Fleet live at Liverpool Psych Fest 2012.
Baltic Fleet
Further GIT Award 2013 reading
GIT AWARD 2013 shortlist revealed ahead of April 19 Leaf showcase
The GIT Award 2013 the nominees: the shortlisted artists in detail
GIT Award 2013 at Leaf on Bold Street Friday April 19 with £1000 to winners.
For a full list of the GIT Award 2013 judges and their profiles read here.
The GIT Award 2013 returns championing the best of Merseyside music.
Comments
comments