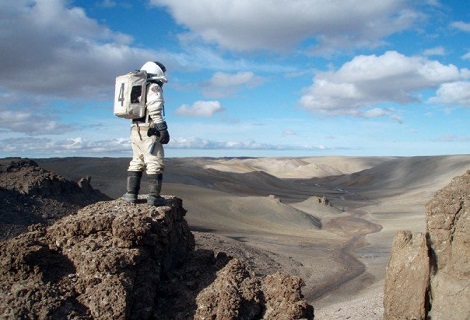 Liverpool's own misbegotten sons take part in a unique immersive theatre project at MelloMello, Getintothis' Joseph Viney takes a space walk.

The year is 1969 and in the wake of Great Britain's colonial retreat, a proud but bruised nation looks upwards and decides to start again: in the vast expanses of space.
First stop – Mars. The red planet has long been a source of science fiction tales and astronomical wonderment and now, it is within touching distance.
The only problems are a divided crew, budget cuts and a series of test-flight mishaps. And that's before we even get on to the multiple swan corpses lining the cages of the scientist's laboratories.
Lovecraft's vocalist Craig Sinclair and a wonderful team of actors, writers and film makers are all part of ESP #01 – The Astronaut Party on Saturday January 25; the first in a series of immersive theatre productions coming to MelloMello over the next four months.
Guests in attendance will have the chance to talk with the crew and scientists behind the mission and make up their own minds as to just how successful this venture will be.
Of course, this being a British effort, nothing is as it seems.
There are more than a few dark secrets lurking in the corners, and what exactly did happen to Lt. Harry Rum; the astronaut who was bumped off the mission in mysterious circumstances?
There will also be a theremin recital, a slew of short films and Lovecraft take to the stage to perform Telstar before the night gives way to a 60s disco.
Time to get out of the gutter and head for the stars for Queen and country!
For further information click here.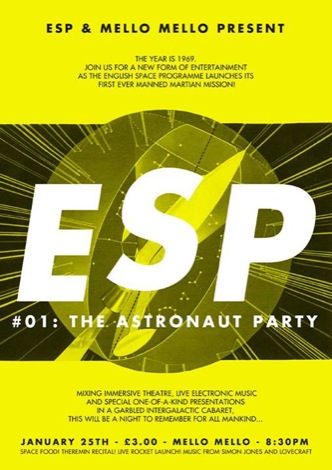 Further reading on Getintothis:
Comments
comments