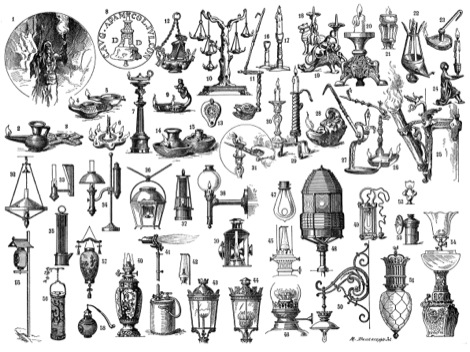 We've reached the midway point of 2014, and with that in mind we've asked Getintothis' team of contributors for their tips on which albums have stood out so far.

The first six months of listening in 2014 have been anything but coherent. To these ears anyway. Excuse us if we're repeating ourselves but it's an inescapable pattern that as the years go by the more taste and listening habits merge into an inconsistent gloop of scattergun, cherry-picked offerings.
Where once labels, scenes, friends or specific reference points made a distinct impression on what we could conceivably say we 'were into', these days there's little to thread together our direction or preferences. It's simply good or bad. But the likelihood is we'll give it all a go. Well, almost.
We usually wait until the close of the year to publish Getintothis' end of year reflections, however, just to shake it up a bit we've thrown it open to the floor and asked our regular contributors for one of their picks thus far. So while this is far from any definitive list (some writers wanted to pick five, some sent in three, one sent in seven; we just picked their first choice) it at least serves as a neat shopping list and musical pick & mix for you to delve into.
What did we miss? Feel free to join in the discussion on our Facebook page or tweet @Getintothis your albums of the year.
Mark McGuire: Along The Way – as selected by Peter Guy.
The former Emeralds man is once again on the money cracking off monolithic slabs of oceanic guitar drifts married to beautiful textured electronica. Stunning stuff.

Getintothis on Mark McGuire.
Moodymann: Moodymann – as selected by Josh Ray.
Detroit's Kenny Dixon Jr. keeping as fresh as when he first emerged exactly twenty years ago.

Kassem Mosse: Workshop 19 as selected by David Michael.
Gunnar Wendel's long awaited debut full length release on Berlin's
Workshop label, nine off-kilter untitled house tracks, vintage Kassem Mosse.

Lockah: Yahoo or The Highway – as selected by MIke Townsend.
UK electronic music is taking itself very seriously in 2014. With dancefloors being over-run by the abrasive and the intricate, Lockah's debut full-length grooves its way around wide-screen piano house and pop-rave synths to produce one of the most fluid, and most fun electronic releases of the year so far.

Paolo Nutini: Caustic Love – as selected by Lauren Jones.
Spending five years on new material wondrously paid off for Paolo Nutini, as his latest album, Caustic Love, complete with everlasting notes and absolute gold-tipped soul, has that special quality you don't expect to find anymore.

Soundcarriers: Entropicalia – as selected by Harry Sumnall.
Musiques pop pour images et movement fantomatic.

St Vincent: St Vincent – as selected by Gaz Jones.
Moody lyrics and cool beats poured over the raunchiest beats around.

Getintothis on St Vincent ahead of her Liverpool show.
Simone Felice: Strangers as selected by Alan O'Hare.
Melody is king on a set of songs that ache under the weight of truth and beauty.

Torn Hawk: Through Force of Will – as selected by Aaron Farrell.
Reinventing 80's cheesy stadium rock, we're pretending the masses wanted to hear this. And this was the future.

East India Youth: Total Strife Forever – as selected by Adam Lowerson.
A combination of mega catchy electronica and hypnotic soundscapes, this album has got everything – and it's even better on the live stage.

Getintothis on East India Youth at Sound City 2014.
La Sera: Hour Of The Dawn – as selected by Orla Foster.
While she's best known for her seraphic vocals and tales of heartbreak, Katy Goodman's pulled out all the stops for her third record: a blistering cocktail of punk riffs, longing for summers past, and the occasional dad-rock guitar slide. Girl can shred.

James Vincent McMorrow: Post Tropical – as selected by Emma Walsh
While his first acoustic-heavy album had all the charm of raw, bare bones songwriting, you get the feeling that with Post Tropical, McMorrow, has begun to throw his weight around the studio with a much richer sound, the kind that draws in and lifts you above the humdrum of everyday life. Listening to Glacier and Repeating you can almost see the soft flicker of day light against closed eye lids and feel the faint warmth of a winter sun – with this album, everything thaws.

100s: IVRY – as selected by Laurie Cheeseman
He's the living embodiment of pure Mack funk, and his music sounds… purple – there's no other way to describe it.

Skaters: Manhattan – as selected by Joseph Viney
While the Strokes did their very best to destroy their own legacy, Skaters have picked up the baton and take you on a tour of the dark side of city life.

2NE1: Crush – as selected by Chris Burgess
The most eclectic album of 2014 so far, Crush captures everything that defines K-Pop right now, from loud bass and dubstep breaks to soulful ballads and happy-go-lucky pop fare, it's probably not the coolest record of 2014, but a hidden gem nonetheless.

Tune-Yards: Nikki Nack – as selected by Patrick Clarke
Nikki Nack is an album that brims with defiance and life, perfecting the New Englander's eccentric blend of left-field pop, R&B and international influences to fashion an exuberantly eccentric formula.

Metronomy: Love Letters – as selected by John Gibbons
Its great when a band you love kick on even further with a new release. The first two singles wetted the appetite but the whole album is a great collection of pop loveliness.

Getintothis on Metronomy live at the Academy in March.
Sleaford Mods: Divide & Exit as selected by Michael Kirkham
The most essential songwriters of our generation.

Tom Hickox: War, Peace and Diplomacy – as selected by Simon Lewis
Provides a transition to that peaceful state where one can regain clarity and focus.

Bridie Jackson and the Arbour: New Skin – as selected by Andrew Ab.
Full of heartbreakingly beautiful vocals and intricate harmonies; original, powerful, emotive.

Pharrell: Girl – as selected by Joel Richards
For Pharrell, the infectious Happy has been ubiquitous, yet, the album it features on is not too shabby either, with a stream of tracks that showcases the former NERD frontman at his finest, not least with standout track, Marilyn Monroe. Sometimes an opening track tells a lot about an album, and this one epitomises the groove and funk throughout.

Mac Demarco: Salad Days – as selected by James Elson
Seemingly chilled but bubbling over with wit and emotion, Demarco manages to reach an intimate level of song-writing which many aim for but few achieve.

Todd Terje: It's Album Time – as selected by Sean Bradbury
Delirious disco that will have you grinning from ear to ear and nodding in deep appreciation at the same time.

Further reading on Getintothis
Getintothis Top 100 Albums of 2013: A Year In Review
Top 40 Tracks of 2013
Getintothis' Top 50 Albums that didn't make it into the Getintothis Top 50 albums of 2013
Liverpool bands line up for Brazil World Cup 2014.
Forest Swords: From Norse sacrifices to Smooth FM and making the follow up to Engravings.
Twilight Sad to play cult debut album in full in Liverpool.
LIMF 2014: By The Sea, Baltic Fleet & more set for Getintothis & Bido Lito! stage in Sefton Park.
LightNight Liverpool 2014: Cathedral, Black-E, FACT, St Luke's Church – picture gallery.
Liverpool Sound City 2014: Review round up and top 10 bands of the festival.
Liverpool Sound City 2014: Picture gallery from all three days of the festival.
Liverpool Sound City 2014 – all the bands reviewed from the three days.
Comments
comments