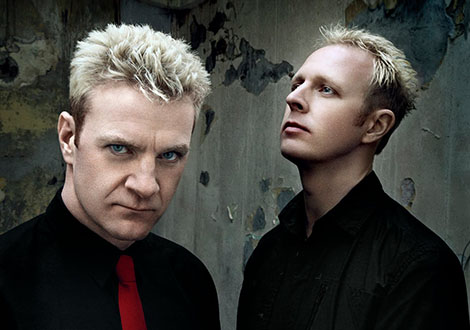 Silicon Dreams returns for the second year showcasing fresh electronica at Liverpool's O2 Academy, Getintothis' Steph Niciu on a night which pushes all the right buttons.

Silicon Dreams is back again for a second year on Saturday June 7.
The festival will showcase fresh and upcoming talent in the world of electronic music. It will bring together new bands that are making their mark on synth and pop at Liverpool's O2 Academy.
Tenek: Formed in 2007 by Peter Steer and Geoff Pinckney, the duo have used British synthesizer pop and guitar to create a unique crossover sound.
They have released two albums and eight EPs and have had considerable success in the UK and Europe, touring with the likes of John Foxx, The Human League and A Flock of Seagulls.

Northern Kind: Matt Culpin and Sarah Heeley met through an indie pop band, Minithin, before joining forces to create Northern Kind. Their first album, 53 Degrees North, topped the download charts across Europe and they have gained popularity by gigging alongside 80's legends including Boy George and Kim Wilde.

Vile Electrodes: Influenced by early synthpop, horror film soundtracks and fetish glamour, they released, The Future Through A Lens, in the autumn of last year. The band recently were winners of 'Best International Album' and 'Best International Artist' at the Schallwelle Awards in Germany.

Future Perfect: The band's debut, Dirty Little Secrets, was produced by Simon and Rebecca Owen. Upon its release, the first single, Hunter, established them as a band that brought something new and different to the electronica scene. Their second album Escape went top three in the European Electronica Charts in 2012.

For more information and to buy tickets, click here
Further reading on Getintothis:
OMD: We're still trying to be the future and challenge ourselves
Science fiction and music: Ballard, Carpenter and the joy of synth
Liverpool bands line up for Brazil World Cup 2014.
Forest Swords: From Norse sacrifices to Smooth FM and making the follow up to Engravings.
Twilight Sad to play cult debut album in full in Liverpool.
LIMF 2014: Ian Broudie & The Phil, Boy George, Shaggy, Tim Burgess, Goldie set for Liverpool International Music Festival
LIMF 2014: By The Sea, Baltic Fleet & more set for Getintothis & Bido Lito! stage in Sefton Park.
LightNight Liverpool 2014: Cathedral, Black-E, FACT, St Luke's Church – picture gallery.
Comments
comments