Jungle announce a headline tour in 2015 with the extra special treat of a rare remix of their hit The Heat by Joy Orbison.
When the time comes in just a few months, for us to cast a nostalgic eye back over the musical offerings of 2014 and draw our highs and lows from the swimming memories of Sound City, FestEvol, Psych Fest and all the other wonderful live happenings Liverpool has played host to this year, one name will step forth from the myriad. In fact, knowing Jungle, it will probably two step forward with a swing of the hips, toss of the head and click of the fingers because that's just how cool they are.
Closing a spectacular Sound City for us back in May, if we hadn't already been disciples of the modern soul collective, Jungle's performance with a seven piece band would have had us sold for sure.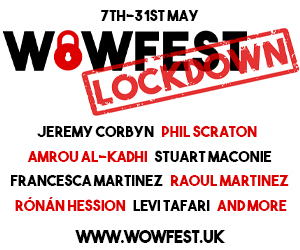 And glory be, it looks like 2015 is going to be all about the producing duo 'J' and 'T' too, with a UK tour Headline Tour announced for the new year, and most importantly a date at Liverpool's O2 Academy set for February 22.
If February feels just a little too out of reach, fret not, a rare remix of The Heat by Joy Orbison will whet the appetite no end. Adding a backbeat and drawing out the anticipation of the now infamous opening sirens and chocolately smooth voice that stirs up images of neon nights and moustachioed men in vice cop shows, Joy Orbison drops in steel drums that slip in and over the mellowed track. Squeezing everything of the original out into an altogether more chilled out sound, Joy Orbison could be accused of taking some of the funk out of Jungle's signature sound but with a techno synth finish the remix still has the same groove-inducing pulse.
Tickets for Jungle's 2015 tour go on sale at 9am September 17. You won't want to miss out.
(Images from Jungle's Facebook)
Comments
comments