With a new LP recorded alongside Billy Childish, Getintothis' Paul Higham sees The Wave Pictures show that English indie remains alive and kicking.  
Indie. The word must rank up there with psychedelic as one of the most overused and unimaginative words in the music writer's lexicon. Too often it is lazily churned out to describe any traditional guitar band set-up, irrespective of ethos, record label and even sound.
Well forgive us for being lazy but The Wave Pictures are perhaps the archetypal British indie band. Celebrating outsiders as well as their own individualist status and having self-released a number of records before signing to the venerable indie label, Moshi Moshi, they seem to define the modern indie band.
Drawing influence from the awkwardly unorthodox Jonathan Richman to the doomed provincial romanticism of Suede, The Wave Pictures have long ploughed their own furrow and allowed their sound and image to evolve over time. Long associated with Darren Hayman and having collaborated with the likes of Jeffrey Lewis and Daniel Johnston, 2013's City Forgiveness saw the band head off into slightly new territory.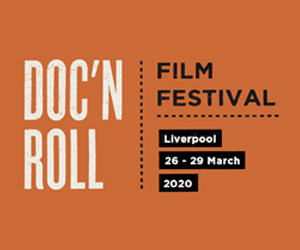 This new direction is apparent on stage as for large periods the band eschew the sprightly indie-pop with which they have long been associated in favour of a slightly more sprawling sound, allowing David Tattersall's skill as a guitarist to come to the fore. Forthright and, at times, abrasive, his blistering solos were quite the highlight of a superb and varied set.
The new record, written and recorded alongside Billy Childish, also reveals The Wave Pictures' fondness for Creedence Clearwater Revival. The band ended a terrific night with a cover of CCR's Sinister Purpose, although in truth large parts of their set sounded just like The Modern Lovers covering CCR. The other notable cover of the night was I Killed The Monster, reminiscent of the time spent acting as the backing band for Daniel Johnston. 
The material from the band's latest album hit strong and hard. Set opener Pea Green Coat, the music for which was written entirely by Childish, contains one of the best guitar riffs you'll hear all year. The title track, Great Big Flamingo Burning Moon, and I Could Hear the Telephone (Three Floors Above Me) were also set standouts.
Alongside some of the quirkier elements from their extensive back catalogue, Spaghetti was played much to the room's obvious delight, the performance, together with the new album, very much highlights that The Wave Pictures remain one of our most enduring and certainly underrated guitar bands of the modern era.
Indie indeed.
Opening act A Lovely War displayed a very English quirkiness and a highly literate take on modern alt-pop. Blending acoustic guitars, synthesised beats and electric piano, the band pulled off a sound that stayed somewhere just the right side of whimsical.
New single Autumn Leaves Us Blue seemed to sum the band up perfectly. Piano-led, it evoked a peculiarly English sense of despair and loss without taking itself too seriously and overstepping into saccharin territory.
Sugarmen offered something altogether more forceful. Bestriding the stage as if from a bygone-era – think leather jackets, brylcreem and teddy-boy quiffs – it quickly became apparent that these were a band with plenty to say. The range of targets was wide and the political message seemed equally redolent of times past.
The largely absent political voice of today's bands often grates, but then perhaps that is what comes from the affluent classes' takeover of working class culture. To see Sugarmen vent their spleen at trust-fund hipsters and fatcat bankers suggests hope is not entirely lost. We need more to take up the mantle and keep the flag flying.
Musically Sugarmen evoked the likes of The Clash – Mick Jones has produced their forthcoming album – while also displaying an American punk influence. This was a performance full of energy and spirit. A cover of Lou Reed's Hanging Round and defiant set-closer This Is My Life (And It's Alright) stood out in a set full to the brim in power and urgency. On this showing it is abundantly clear what first piqued the interest of the likes of Paul Weller and Alan McGee.      
Pictures by Getintothis' Martin Waters.
Comments
comments