A highlight of every Sound City is the international showcases, and this year is no different as Getintothis' Beth Parker, Jamie Bowman, Adam Lowerson and Shaun Ponsonby explore some of the talent on show at this years expos.
Liverpool Sound City is so much more than big league bands. In fact if you're making your way to the Bramley Moore Docks simply to see The Vaccines, quite frankly you're doing it wrong.
For the last seven years, Sound City has built its reputation on new, emerging bands – many of which are grouped together by in unique export parties. The Australian BBQ has become the stuff of legend while the last two years of the Korean Rocks showcase in the Kazimier Garden has, for many been, the highlight of the entire festival.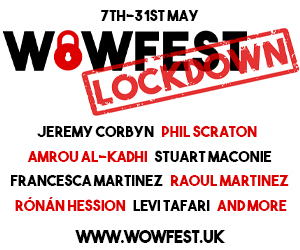 This year's landscape may have changed but there's still a wealth of international new talent on display – and with that in mind Getintothis' team of writers have sifted through the extensive line up and here they present a quick guide on who to watch from the Expo showcases.
Aussie BBQ
This year's Aussie BBQ reveals a plethora of players to suit all musical tastes. For our suggested standout act, meet Banoffee aka Melbourne based, Martha Brown. If you like your music like you like your pie: sweet, satisfying and self-indulgent, you're sure to like Banoffee's new wave, synth sung R'n'B. Her lyrics have p'yar attitude and she has strong eyebrows to boot. A must see.
And if 90s R'n'B is your thing check out cousin-duo and fellow Melbourners, Klo while you're there too. These guys are fairly new to the music scene having only started out last year. Their single, Make Me Wonder gained some fervent excitement back home, and was also pushed by Mr Zane Lowe. The husky and soulful vocals are led by Chloe Kaul and Simon Lam takes over some top notch minimal production. It's also nice to hear that both are well in to their music too, Kaul originates from a jazz background whilst Lam has a few side projects on the go, including drumming in dead good three piece electronic group I'lls (pronounced Isles).
If you prefer something a little heavier then fear not! Sun God Replica could be just what you're after. In short, they're rocking a retro 70s sound blasting a wailing guitar and percussion. The guys describe themselves as "A-Typically awesome" and also like to sing about Werewolves in Love. Ahh, shucks! And guess what? They're from Melbourne… Also.
More Aussie highlights on the day include acoustic crooner Hein Cooper, guitar strumming folker Holy Holy, who (holy moly!) is not from Melbourne(!) (He's from Brisbane) and quartet, Millions, a bunch of long haired wonders who like to only wear white. Hip!
The boys have a debut album Max Relax out now and seem like they could be a laugh if their video Clementine is anything to go by, which is a nice sounding pop song too.
Now if you so happen to find yourself spare of time, shuffling one's feet along the length of Bold Street while awaiting your motley crew, check out our Aussie Wildcard, The Griswolds. An indie-pop foursome reminiscent of Vampire Weekend. Their sound is pretty upbeat and happy and clappy and even has the odd swear word in too… Totally… like… rock n roll!
And as if that's not enough to wet your whistle you can also catch The Coopers, Remi and Service Bells on the day. Don't miss it, it's sure to be ripper!
Latvian Music Export Present… – Friday 22 May, Kraken Stage, 5.30-8pm
And from Aus to Latvia in one felll swoop or in one 19 hours and 45 minute flight if you want to be more precise. It's fair to say our knowledge of Latvian music is pretty slim, consisting only a few hazy memories of watching the Eurovision Song Contest through our hands. Yet that's not to say musical talent does not exist within this beautiful Baltic state (they won Eurovision in 2002, remember…. Ahhh, those were the days). But back to 2015 and The Kraken Stage, which will be offering up a sheer eclectic mix from Northern Europe, as is detailed below.
Sound Poets are a Rigan based rock duo of chums, made up of Jānis, Normunds, Kārlis, Pēteris, Undīne and Gatis, who have been quite the hit in their home land winning the Best Pop-Rock Album at the Latvian Golden Microphone Awards for their album Tavs stāsts (Your Story). Singing in their mother tongue, the lyrics sound pretty nice and there are also some pleasant sounding instrumental moments throughout their tunes when cello and trumpet takes precedence. The guys describe themselves as an, "intellectually emotional pop rock band" so maybe not everyone's cup of tea but it's definitely worth casting your eye upon the video of Nāc līdzās to see if they take your fancy. And first prize to whoever spots the Ed Sheeran lookalike quickest… Are we right or what?
The Baltic's next offering, Carnival Youth, deliver buoyant indie pop and guitar strumming neo-folk. Their cheerful lyrics and harmonious melodies will make for an entertaining show in the Liverpool sunshine (or even rain). And while the lads are pretty young they've already played in the UK in Brighton's Great Escape Festival last year.
Ahaaa, here it is! Triana Park perhaps fit the mold of what we in the UK would previously classify as "European rock" consisting of a mix of rock, pop, swing, electronica and even hip hop. Their songs I Like and Iron Blue give an interesting contrast to the varying soundscapes that they create. This trio is led by Agnese Rakovska who, it's reported, puts on quite a show and from the comfort of our own lovely, warm, soft sofa her vocals are definitely in the forefront.
So if you're fed up of the mundane and are craving something different for your first foray into Friday night Sound City debauchery, it could well be worth sauntering on down to the Kraken Stage to see Triana Park et al. Brīnišķīgs!
Korea Rocks Present – Sunday 24 May, Cavern Stage, 7-11 pm
For anyone desperate to unlock the door to a new sound, the emergence of psychedelic rock n roll from the Far East over the past decade has been a heady and seductive balm. The long-sustained underground careers of such heads as the Boredoms, Boris, Ghost and Bo Ningen have inspired and cajoled many a wearisome musical traveller with their modern take on psychedelia leaving audiences gobsmacked with their out there sounds and glorious facial hair.
Well where Japan had led, maybe it's time for Korea to follow if the mesmeric sound of Jambinai is anything to go by. From meditative passages of Mogwai-esque looping beauty, slowly building through ominously dark scraping of increasing intensity until exploding into searing metallic sheets of apocalyptic angst, Jambinai's appropriation of traditional Korean instruments like haegeum, piri and geomungo into their electronic post-rock soundtracks is epic indeed and sure to go down a treat with Liverpool heads.
Like Jambinai, Third Rock are all about mind-expansion but unsurprisingly given their Hendrix-inspired name they do it using the power of very long guitar solos. It's all pretty retro sounding and out-there but in Sang Do-Park they have a pretty impressive frontman if their videos are anything to go by. Done badly this sort of thing can all sound a bit 'Lenny Kravitz' but Third Rock steer their course through the rocky waters of 'funk rock' with aplomb. New album Psychemoon suggests they're heading in the right direction.
Dead Buttons have gone down the two-piece garage route but bloody hell do they do it well. Having a song called Witch helps of course and their teenage goofiness and hybrid of surf and psych sounds fresh despite recalling everyone from Supergrass to the Sonics. Judging by their ace videos they will be excellent live.
Seoul indie trio Monoban formed in late 2012 when singer songwriter Dayone Jang teamed with metal drummer Jifan Ly and classical cellist George Durham. Despite these disparate musical backgrounds (or maybe because of them), Monoban have developed their own unique high energy folk sound, featuring layers of cello and vocals, finger picked guitar and thumping percussion. The results are rather lovely as Monoban seemed to have stumbled on a sort of Far Eastern psych folk sound that is as poppy and accessible as it is strange. Sounding rather like Welsh oddballs Gorgy's Zygotic Mynci when you come from the Korean capital and not Carmarthen is impressively odd and makes these chaps an unmissable prospect.
French Music Bureau Present – 22-24 May
Appearing at Sound City for the first time, joining old time favourites like the Aussie BBQ and Korea Rocks will be the French Music Bureau, showcasing some of the finest of France's emerging talents across all three days of the festival. France might best be known for its global acts like Daft Punk, Justice and Phoenix, however the selection of acts on show at Sound City will illustrate a vibrant scene with genres spanning from blissful pop to the downright bloody weird.
Representing the pop end of the spectrum will be actress Cécile Cassel's music project HollySiz, whose indie-pop sounds will be gracing the North stage on May 22. Her combination of choppy guitars and joyful melodies result in earworms like Better Than Yesterday, and will be sure to go down well with the festival crowd. There's something of a guilty pleasure feeling about Gaspard Royant, who you can catch on the Sunday. His northern soul/Style Council inspired sound is sure to piss off the Wigan Casino purists, but his rhythmic pop is hard not to like.
Electronic duo Da Sweep will bring their pulsating synth sounds to the North Stage on Sunday 24 alongside C.A.R., whose dark, understated pop on tracks such as My Friend and Idle Eyes hints at an underlying anger, which is channelled through her haunting style. Thousand, who are headlining the Record Store on Saturday 23, are equally chilling. Their single, Narval, sees glittering synths wind around sultry French vocals making a deep, atmospheric sound.
From here, things get really psychedelic. Aquaserge, who we featured in our top 10 international acts to catch at Sound City, will be bringing their surrealist, experimental sound to the North Stage on Saturday 23. With four albums and four EPs behind them, having formed in 2008, Aquaserge's sound explores genres from krautrock to psychedelia through a melting pot of instruments including synths, droned vocals and a bass saxophone. They're intricate, sophisticated, weird and experimental. The perfect warm up for the Flaming Lips.
Carrying on the warped psych theme, experimental rockers NLF3 will bring their instrumental math rock sounds to the festival. With their 2014 EP Three Dances highly praised by The Quietus, the band have become one of the main players on the French alternative scene, and will certainly be ones to watch out for come May. From their album Ride on a Brand New Time, Echotropic showcases their motorik krautrock rhythms and warped guitar sounds.
New Zealand Music Export Present… – Friday 22 May, Kraken Stage, 8-10.30pm
There aren't many big hitters who have come out of New Zealand. There's Lorde and that one-hit-wonder song How Bizarre (artist anyone?) from the 90s, but we're hard pressed to name too many more. Flight of the Conchords? Clearly, that's not for lack of talent. The New Zealand Music Export more than proves that. It was difficult to narrow down three picks for this stage, but we got there in the end.
Firstly, there's Unknown Mortal Orchestra, a band with a wonderful hybrid of styles that comes out sounding utterly unique. On the surface, the basic alternative rock influence is abundantly clear, but they take it in unexpected directions. The touch of psychedelia on top of this makes for something truly compelling.
It is beautiful, yet ugly. Art should give you the sweet and the sour and force you to think. In From the Sun, the opening track from their second album, II, you can hear this completely in UMO's work. From the lo-fi intro to the slightly surreal lyric, it is something that you can't help but revisit.
Luckless describe themselves as "melodic, neurotic, melancholic", with more than a hint of garage rock. Their current album, Vindication Blues, is a healthy mix of short-sharp-shock alternative rock songs with a slight pop tinge (good pop, that is), such as When You Asked Her To Stay, and mellow, laid back stoned-in the sunshine tunes, like the seven minute Better Than Being Blue.
New Zealand first started taking notice of Jesse Sheehan when he was just 17 years old, belting out his own material with complete conviction and adorned with a massive ginger afro. Now well into his 20s, he has lost his afro, and his writing seems only to improve. Simple titles such as By Your Side makes one expect an acoustic ditty, but instead is something absolutely more distinct. The vocal melody doesn't stick to any kind of tradition, and it is all the better for it. There is a sophistication to his music that appears to be beyond reasonable expectation.
Comments
comments