In a trio of shows, Bamboon, iZem and My Panda Shall Fly are all set to drop on the Kazimier Gardens as Getintothis' Craig MacDonald finds out.
As the light late nights continue to delight us, The Kazimier Garden will play host to a trio of shows from the world of beats with the announcement of Bambooman, iZem and My Panda Shall Fly's descent upon the enchanted Wolstenholme Square wonderland. The series is brought together by the creative minds at everisland and sees a full spectrum of sounds set to take over the Garden.
First up is Leeds based Bambooman who brings his unique blend of trip-hop and techno in an intricate style to the gardens on July 30. On his latest EP, Dulcet, he has transformed between layers to create a rare mix of sounds that have seen the likes of Jon Hopkins and MF Doom celebrate his elasticity and detailed work. With elements of funk, bending hip hop hooks and uplifting Afro touches throughout, he crosses over into uncharted waters.
Next up is the wanderlusting contemporary beat-maker iZem. The Frenchman makes his Liverpool debut at The Kazimier Garden on August 20 bringing his unique mix of post tropical influences together. Fusing jazz and hip-hop to explore his love for African rhythm and Latino beats, he has been championed by groovemasters Quantic and Giles Peterson among others.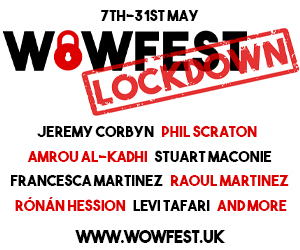 The final show in the triple header sees the forward thinking global sounds of My Panda Shall Fly hit up the Garden. With debut album Too going down a storm earlier in the year, the Sri-Lankan born Londoner will be showcasing his ambient kaleidoscope of textures on August 27. Continuously moving his sound forward, he encompasses rhythmic complexities to create a free-flowing web of electronica.
Comments
comments