After a huge year which saw the band release their debut album on Heavenly Recordings, Getintothis' Adam Lowerson caught up with Hooton Tennis Club to talk all things Heavenly, the Beatles and touring America.
"We've got so comfortable with each other we just swan around naked. One of us is on the toilet, one is in the shower, we just don't care" jokes Harry Chalmers, drummer of Ellesmere Port's Hooton Tennis Club, who when we meet them are in a relaxed and playful mood. After a whirlwind year which has seen them release their debut album Highest Point in Cliff Town on Heavenly Recordings, tour extensively across the UK and Europe and perform at SXSW festival in Austin, Texas, you'd be forgiven for expecting that the four lifelong friends might have changed a bit. But the truth is, they're as grounded, modest and as tight knit a group as ever.
The slacker pop foursome have been catapulted from a bedroom band writing songs together at home on the Wirral, to one of the UK's most exciting new guitar groups in little over a year. They're now a favourite of BBC 6Music's Lauren Laverne, have played at some of the biggest festivals across the globe and have a highly acclaimed record behind them. They're not letting it get to them though. As co-singer and songwriter James Madden explains, "We've just gained a bigger perspective of the challenge ahead. It still goes on even though we've released an album. Not that I thought we'd release an album and we'd be immortal, but it's just a part of our path and our history. So now where's the next part of our history? Is it gonna be the same again? Probably!"
Fellow frontman Ryan Murphy adds, "You spend more time thinking about the band, thinking about when the next song will be written. We spend more time doing that now. Are we more conscious of it being a thing now? Maybe. You get out of bed and you're like, oh we've got to write a song today. But in terms of our actual lives it's just the same."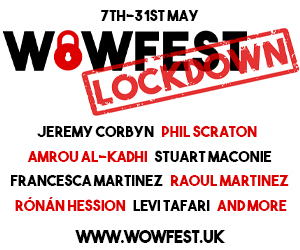 Having first released a handful of demos on Edge Hill University's The Label Recordings after catching the eye of The Farm's Carl Hunter, it was only a matter of months before they were snapped up by one of the big boys in Jeff Barrett's Heavenly Recordings. A pairing which now looks to be a match made in, well, heaven. "They're really interested in everything. They're always suggesting things and giving us ideas. We could mention another band on the label that we like and they'd send over a copy of their album for us to listen to, they're always there to help" explains Murphy.
"We were always a bit scared that they'd be controlling. They sometimes mention maybe that we should think about little changes, but they've never made us change anything we didn't want to. But then again, you've got to respect that they know what they're talking about" adds bearded bassist Callum McFadden.
There aren't many wiser heads to oversee the development of a young band like Hooton Tennis Club around in the music business than Heavenly founder Jeff Barrett, and although he's not at the forefront managing the band on a day to day basis, the four-piece describe him as more of a Godfather figure. Watching quietly in the background allowing the band to carve their own path, but always stepping in to guide them on big decisions and to give them advice when it's needed. Murphy explains, "He's always got his eye on, but he's not massively hands on. But he always knows what's going on and what needs to be done."
Read our review of Hooton Tennis Club's final Kazimier performance
"You get emails from Jeff at 5am, and you don't know whether he's up early or still up late" adds Madden. "When we were deciding on the album artwork there was a huge chain of emails going on trying to decide whether we should have side one and two or side A and B. Jeff just popped up about eight emails in just saying, it should be A and B, then disappeared into the background again."
One idea by Barrett was for Hooton Tennis Club to work with fellow Merseysider and GIT Award 2016 nominee Bill Ryder-Jones, who worked alongside the band while they recorded their album. An opportunity which took Madden by a bit of a surprise. "We got a Facebook message from him saying he liked Kathleen and was really into our stuff when we were on the train with our parents. It's crazy because we all grew up being fans of The Coral, and now we like had his phone number and he was into our stuff."
Acting as a mentor as well as the producer, Ryder-Jones' biggest influence on the record was the atmosphere around the band when they were recording the LP, helping them settle into the surroundings of Parr Street Studio and guiding them where they went wrong. Madden says, "He did influence the atmosphere. The nice thing about Bill is, when we went into the studio to record Kathleen, it was all over the place. I was all butter fingers being in this big studio, so he ended up taking us back to his house. He helped us learn the song properly, I didn't know the riffs properly. So we were at his house and his mum was cooking stew, and we were a part of his life. It went past him just producing the album."
"The smart money is on Bill for the GIT Award. It was a great album. What a bastard", McFadden jokingly adds.
"If Bill wins we'll have to do a Kanye West and get up. No no no, this award really should go… to me" says Murphy, continuing on the theme of the GIT Award, for which the band have now been nominated two years in a row. In the time since their last nomination, Highest Point In Cliff Town was released, making it into Mojo Magazine's best albums of the year list, and a huge number of dates across the UK and Europe took place, culminating with an incredible homecoming show at the Kazimier.
It's been non-stop, and just as the album cycle is coming to a close, it appears that the band are ready to begin the next, keeping the momentum they have gained going. "Clifftown has been with us for about two years now, so we need some new songs. We're not one of those bands that have big breaks in between and goes into the studio for 6 months. I think we're ready to do it now" explains Madden.
With exciting plans in place to go away to a studio in Scotland for a few weeks to record with the legendary former Orange Juice man Edwyn Collins, it'll be interesting to see what direction Hooton Tennis Club's new music takes. Will Edwyn Collins' influence show, or will he take up a similar mentoring role to Bill Ryder-Jones? Only time will tell, but the band are as light hearted and relaxed about it as they have been throughout our chat. "Over the months writing it we've been throwing big ideas about like choirs and brass on each track. But it all just comes down to money. We'll write some stuff, we won't practice the songs and we'll turn up and it'll all be exactly the same. It will just sound like the first. Highest Point Squared" laughs Madden.
Murphy is similarly blasé about the whole thing, and it's refreshing to see. The band seem to place no pressure on themselves and are just enjoying each day as it comes. They don't take themselves too seriously and the impression we get from spending little over an hour with them this evening is that after all the time on the road together, they still really enjoy each other's company, bouncing off each other's comments and laughing at every opportunity.
"We've joked in the past that this is gonna be our big hit album, with all three minute pop songs. We've even spoken about a medley, Abbey Road style" says Murphy.
Taking off on a slight tangent he adds, "We figured out that the zebra crossing on Abbey Road is a visual metaphor for the album. It's light, dark, white, black. So there's light songs then the darker heavy songs. She's So Heavy is the dark one, then Here Comes the Sun is the light, and so on…"
"Then Her Majesty is the dog shit on the pavement" Chalmers chips in. "That'll be us. We've set the bar so high for this album. It'll sound like Abbey Road…
…or dog shit on Bold Street."
The GIT Award 2016 take place at Constellations on May 14. Tickets are available here.
Comments
comments