SPQR arrive with a track to spice things up and Getintothis' Veso Mihaylov heralds them as a genuinely strange bunch.
It might be a term that's not bandied around too much nowadays, but Liverpool three piece SPQR may be the ones who get us all talking about lo-fi art rock again.
SPQR are composed of a barista, someone who cuts dead bodies in your local NHS and a rehearsal studio owner. They are not hipsters trying to be weird but a genuinely strange and wonderful bunch of people.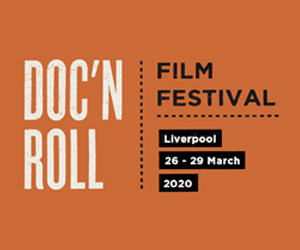 Their debut track Talking to the Dead is a true gem; fuzzy riffs with a pinch of psych, reverse delays, growling vocals and haunting whispers. An opening reminiscent of local legends Space, a chorus that Trent Reznor and Josh Homme would be proud of and an early Funkadelic style solo which comes completely out of the blue and slaps you right across the face, certainly makes it, and the band, something to remember.
The song itself is about an accidental murder and the killer's need to find comfort in talking to his dead victim. Hints of Truman Capote with a Freudian touch give an indication of where SPQR are coming from.
Just a few shows into their live career, SPQR are already attracting local label attention and it's no wonder. They are here to spice things up and you might want to get used to it.
Comments
comments