Fresh from his travels, Getintothis Craig MacDonald returns to Liverpool to find the best talent heading your way this week. 
As those that survived the near apocalyptic scenes at Glastonbury recently would know all too well, sometimes we all need a little time to take a step back, rest and recover, before we get back on the musical marathon.
You would also think that this would be the case for many an artist and promoter too, but as this list proves, there really is no rest for the wicked.
Covering an array of genres and venues alike, this weeks pick of gigs will galvanise your appetite for all things sonic, while our upcoming events section offers plenty to get excited about. So, what you waiting for? Let's groove!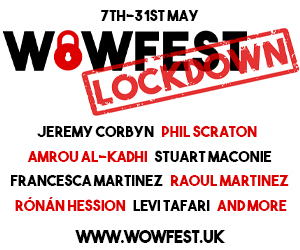 Earth Wind & Fire: Echo Arena, July 4
The funk most definitely comes to town this Monday, when legendary R&B outfit Earth Wind & Fire play the Echo Arena fresh from wowing the crowds at Worthy Farm last month.
Following the tragic loss of founding member Maurice White, the group are soldiering on and continue to show why they are one of the best live acts around today.
Read our full preview here.
X & Y Festival: The Palmhouse, July 8 & 10
This years X & Y Festival concludes this Friday and Sunday, with a double bill of quality acts to check out in the spectacular settings of The Palmhouse.
Friday night finds Frank Turner headline a bill that includes the likes of Beans on Toast and Tom Walker, while Sunday sees Basement head up a lineup that features Black Foxxes and Simmer to name but a few.
Read our full preview here.
Amp Fiddler: 24 Kitchen Street, July 8
Making his Liverpool debut in 24 Kitchen Street on Friday, Detroit legend Amp Fiddler kicks off his UK tour in support of his new album Motor City Booty.
Credited for taking both J Dilla and Q-Tip under his wing, he has set the path for some of hip hops finest recordings while also being a longstanding member of George Clinton's Funkadelic. Support comes in the form Midnight Riot, who will be helping to make this one funky happening not to miss.
Twin Atlantic: Arts Club, July 9
Having not been to our city in nearly five years, this Saturday the Arts Club plays host to the much anticipated return of Glaswegian rock royalty, Twin Atlantic.
With their new album GLA out in September, the gig is one of only a handful of dates on the groups UK tour and with the group usually playing much larger venues, this should be a real treat not to be missed.
Jutland Songs: Maguires Pizza Bar, July 9
The second of this weekends Scottish acts to hit our city comes in the form of melodic inside rockers Jutland Songs, who play Maguires Pizza Bar this Saturday.
Featuring ex members of Eska and Dananananakroyd, the group are able to weave songs that drill into you with effortless precision. With a trio of exceptional local noise merchants on support duties, coming in the form of Good Grief, Puzzle and Oh Well, Goodbye, this is a solid lineup if ever we saw one.
Constellations Summer Garden Party: Constellations, July 9
With summer upon us, Constellations have announced their awesome Summer Garden Party. It's free entry, so you've got no excuse to be missing out.
Expect sets covering various styles, from disco through to techno, with Mark Forshaw, Binny, Disco Dick, Scott McGill, Benny Maths, Mad Mike Brown, Ackshun Jackson, Jay Jay De Funk, Richard Midnight, Bill Heckle and Hold It Down all making sure your weekend gets sorted.
Upcoming events to keep and eye on.
Lisa Hannigan: Arts Club, October 21
The phenomenal vocal talents of Irish singer songwriter Lisa Hannigan make a much welcome return to Liverpool later this year, when she plays the Arts Club in support of her new album At Swim.
Following her Mercury nominated album Sea Sew, her third long player is perhaps the most bewitching of her career to date. Described as dark, vulnerable and haunting in equal measure,her new songs will be a powerful force to reckon with in the intimate surroundings of the Seel Street venue.
Lordi: The Krazyhouse, November 18
Not to be confused with the pint sized singer from the Southern Hemisphere, Finnish metal heads Lordi head to The Krazyhouse later this year as part of their Autumn tour in support of their new album.
Having miraculously won the Eurovision Song Contest ten years ago, the group are legends in their homeland and this is bound to be a night that will live long in your memory if you get down to it.
Comments
comments