In celebration of the returning Teenage Fanclub's forthcoming new album, Getintothis' Jenny Higham picks out the top ten tunes from the Glaswegians' weighty back catalogue.   
Scottish power pop pioneers Teenage Fanclub are back, with September 2016 seeing the release of their tenth studio album Here, a nationwide tour and a headline appearance at the End of the Road Festival. But for many they have never really been away.  
Formed in Glasgow in 1989, the core triumvirate – guitarist/vocalist Norman Blake, bassist/vocalist Gerard Love and lead guitarist/vocalist Raymond McGinley – have weathered changes of time and fortune, style and direction with both flair and equanimity, bringing their complementary influences to bear to create one of the most consistently fine back catalogues in alternative music. 26 years since their loud, shambolic debut A Catholic Education, the three songwriters have honed what they would not be ashamed to call their craft, wearing their influences (Neil Young, Dinosaur Jr, The Byrds, Big Star) proudly with a stream of beautiful harmonies and joyful discordancy.
My first real introduction to Teenage Fanclub came back in 1995, a year which saw my teenage self in thrall to the novelties of Britpop.  In that year's keenly anticipated NME Albums of the Year Chart, the band's Grand Prix sat defiantly at number five (Tricky's Maxinquaye was number one, fact fans).  I was hooked straight away – compared to many of the new pretenders, Teenage Fanclub were just, well, different and better. Classier. Soon Grand Prix, Bandwagonesque and Thirteen were my constant cassette Walkman companions on the bus to school and in the back of my parents' car, forever associated with being on the cusp of freedom.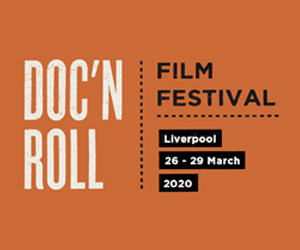 Continuing to follow their career has remained a source of pleasure over the ensuing years, as has hearing Norman Blake's collaborations with Euros Childs, Joe Pernice and Jad Fair, and Gerard Love's solo project Lightships (supported on tour by famous Merseyside fan Bill Ryder-Jones), all testimony to the band's influences and impact.
Read our review of Teeange Fanclub's Norman Blake and Jad Fair live at Leaf
Music is of course highly personal. Some bands you love deeply and desperately and then the ardour fades, not because the band changes but because you do. Some bands you leave behind because you get a bit older and it turns out they were actually a bit crap all along. It's a very rare to know of a band or musician you can love uncomplicatedly over almost two decades.
OK, perhaps they'll never challenge you but they'll also never let you down, and every time you stick their music on or randomly hear a snatch of song it just feels right, and everything is as it should be. Just recently on holiday driving through Scotland listening to Bandwagonesque I was simultaneously 17 and almost 37, and I was simply happy to sing along at the top of my voice and think of both past memories and future plans.
So, as a homage to their enduring class, here's a guide to some of Teenage Fanclub's finest moments.
Gene Clark

from

Thirteen

(1993)
Anyone, including the band, would concede their fourth album (named after the Big Star song) was an uneven effort, receiving fairly scathing reviews upon release, though in hindsight it seems to have been judged unfairly against its more immediate predecessor, Bandwagonesque.
However, the album's epic closer Gene Clark (Love's most explicit tribute to the Byrds member and songwriter who died prematurely in 1991) is a real corker. Not being ashamed of their influences could be said to be one of the band's strengths – neatly sidestepping accusations of derivation, Teenage Fanclub have always been able to use their inspirations to create unusual and experimental songs such as this one.
Verisimilitude

from

Grand Prix

(1995)
Released on Creation at the height of Britpop, Grand Prix was a huge success, both critically and commercially. By virtue of penning this album track Raymond McGinley has to be a contender for best dictionary user in rock history, with the song featuring some high quality swearing to boot.  The choral refrain embodies an admirable sense of self-assurance without a note of arrogance – "I don't need an attitude / rebellion is a platitude…I hate verisimilitude".  Rock stars without the posturing and psycho-drama – and with a nice sense of humour.
It's All in My Mind

from

Man-Made

(2005)
The mid-2000s saw the Fannies initiate a change of direction, choosing to make their eighth album in Chicago under the production of Tortoise's John McEntire. The post-rock influence is subtle but evident, especially in the textures of the instruments on the recording. A low key but interesting reinvention, a track like It's All in My Mind is something you could imagine Lou Barlow putting on a Sebadoh record.
Star Sign

from

Bandwagonesque

(1991)
Second album Bandwagonesque represented a huge leap forward for the band marking a transition (or, alternatively, a perfect balance) between the dirtier and cruder early sound and the sun drenched melodies unleashed wholeheartedly on 1995's Grand Prix. Their first album for Geffen in the USA, at this point in time they were "the best band in the world", according to a certain Kurt Cobain.
This album also saw Gerry Love taking on far more of the songwriting duties (December, Pet Rock, Guiding Star and, of course, Is This Music?, the instrumental number famously – or not – used as Match of the Day's Goal of the Month music for the 1996/97 season). Star Sign is one of his finest contributions not only to this album but to the band's entire oeuvre, with the tense jangle of the opening bars leading to a moment of pure euphoria – "Hey!" – as the first verse kicks in.
Baby Lee

from

Shadows

(2010)
Shadows is the sound of a great band growing old gracefully with an elegant assurance which seemed unlikely in the early days. The simple, effective melodies, sumptuous vocal harmonies and the lyrical balance between romanticism and melancholy show that some things indeed get better with age. The joyous Baby Lee is one of the best things they've ever written.
Your Love is the Place Where I Come From

from

Songs From Northern Britain

(1997)
McGinley's finest love song, and, like Blake's I Don't Want Control of You from the same album, it is romantic but not soppy, both quietly profound and humbly sincere. It actually sounds as though it might be about a real person who the songwriter loves and appreciates for who they are. Also memorable for the xylophone part, which continues to facilitate an enduring piece of audience interaction during their live shows. This goes all the way back, I like to think, to the time Norman winked at me at a Sheffield University gig in October 1997.
Sparky's Dream

from

Grand Prix

(1995)
The Gerry Love penned Sparky's Dream is a three minute fifteen second masterclass in power pop, which reached an inexplicable number 40 in the singles charts when released in May 1995. Words barely do it justice. Just listen.
The Concept

from

Bandwagonesque

(1991)
Album opener The Concept is surely one of the best songs Alex Chilton never wrote. Waves of feedback and sloppiness are artfully combined with perfect harmonising and charmingly dumb lyrics – "She wears denim wherever she goes / she says she's going to get some records by the Status Quo" – to provide a sense of simultaneous optimism and yearning, a mix of shambolic youth and mature musical pedigree.
Ain't That Enough

from

Songs From Northern Britain

(1997)
The title Songs From Northern Britain was a wry nod to Britpop, the band refusing to play ball after media attempts to co-opt Grand Prix into their polished narrative of the mid-1990s musical landscape. By making this album the Belshill Beatles achieved something utterly effortlessly redolent of the 1960s – albeit more US West Coast – with nary a Fred Perry-sporting coked-up record company executive in sight.
Ain't That Enough, the first single from the album, manages to achieve a Brian Wilson-esque sense of melody and harmony that's almost eye watering. "Here is a sunrise / Ain't that enough?" Well, actually, if you put it like that it really, really is. Sheer perfection.  
Everything Flows

from

A Catholic Education

(1990)
The Fannie's debut single features a chorus that if they equalled they never topped. Themes of relationships and the passing of time which make them so affecting are already evident ("We get older every year / but you don't change / I don't notice you changing") though in this case delivered over a squall of distortion reminiscent of Neil Young in Godfather of Grunge mode.  And, after all, when it comes down to it, how many of us truly know which way to flow? By embracing uncertainty in their nascent moments they gave us an enduring classic.
Comments
comments