As Bluedot Festival announce their second wave of artists, Getintothis' Jessica Borden has the details.
Hawkwind, Goldfrapp, Vitalic and Mr Scruff have been added to the line up at Bluedot Festival.
From July 7-9, Bluedot festival will be taking over Jordell Bank. Over the course of the weekend Goldfrapp, the art-electronic duo will return with new material from their upcoming seventh album SIlver Eye. Following the theme of electronic duos, French duo Vitalic will take to the stage to combination of genres from techno to house to disco.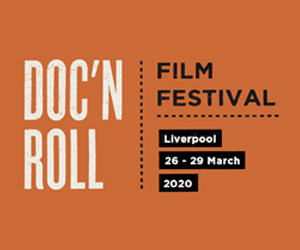 Hawkwind return to the stage, with a career spanning nearly 50 years of psychedelic space rock with a multitude of different artists involved in their creations from Lemmy to Ginger Baker. Hawkwind will always put on a show that is a true experience in music and visual art. This pairs well for an additional act on the line up of Andy Votel who will present a History of Space Rock.
The ever expanding DJ line up will include Mr Scruff, DJ Yoda, Former XFM DJ Eddy Temple Morris and DJ Cheeba. Hot Chip's frontman Joe Goddard will join the line up following his 201 album Electric Lines. In addition to this Late Night Tales will compile the mixtapes of Nightmare on Wax on the Arboretum stage as a one off performance.
Mixed into this incredlibe line up is acts such as, Space Afrika, Will Tramp, Dream Wife, Galaxians, Sweat, Xam Duo, WH Lung, DJ Woody, Kelly Lee Owens, Post War Glamour Girls and Annabel Fraser.
Leeds promoters High and Lonesome host an abundance of breakthrough acts for example, Juanita Stein, The Travelling Band, Paul Thomas Sounders, Francis Lung, Alessi, Charlotte Carpenter, Ardyn, We Were Strangers, Sam Airey, Charlie Barnes while the likes of Mi May, Fighting Caravans, James Smith (PWGG), Ben Pike, Kindest of Thieves, Alter Hanglands, Simon, Widdowson, The Silver Reserve, These Men and Shadowlark all join the extravaganza.
Need some new singles to listen to? Singles Club has got plenty to choose from
Algorave will also return with artists such as Anny, Belisha Beacon, Canute, Calum Gunn, Hellocatfood, Coral Manton and Miri Kat to create rave music genorated by algorithms.
There will also be a live rescore of The Moomins and The Comet by the original composser which will be hosted by The Observer
All of which add to the eclectic mix of this festival which already includes Alt-J, Pixies and Orbital.
Comments
comments