From orchestras in the park to city centre wastelands, the Getintothis photographic team deliver their finest shots from July.
We are probably best known for our music coverage and that, indeed is the majority of what we cover.
But it isn't all music as the recent pieces from Pride in Liverpool and Chris Flack's special investigative report concerning Liverpool's Upper Central redevelopment demonstrate.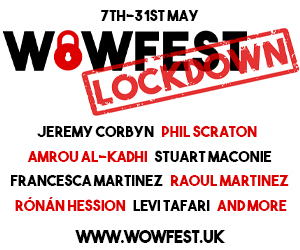 Our photographers need to be versatile and have a range of subject matter.
From small gigs in 100 capacity venues to larger festivals and non-music events, they deliver the goods.
There's always something new or different to cover, whether a new band or a new festival or event.
Or perhaps something like an abandoned van surrounded by the carcass of an industrial site ready for demolition.
We've covered Bluedot before, many times, but Supersonic in Birmingham was a new one (well, we were there 10 years ago, but without a photographer).
The Liverpool Upper Central redevelopment piece gave our man Chris Flack the opportunity to go and create a completely new body of work.
So too, did the Keith Haring exhibition at the Tate Liverpool which naturally resulted in some powerful images.
Jimmy's Liverpool's Ben Taylor talks their roots, new site and diversity ahead of opening weekend
Our new Photography Editor, Warren Millar relishes these varied experiences, saying: "Nothing comes close to seeing and listening to a band you have never heard before and trying to capture the gig though the lens of your camera. Also photographing a band or artist you are a big fan of and have listened to for many years.
"I also love the fact that my playlist over the last there years has gone through the roof simply because when I cover a gig of a band or artist I have never seen and like their stuff I just have to add a few of their songs."
He added: "For anyone interested in music and photography, or simply photography, reading this and thinking "I would like to do that" well now's your chance because here at Getintothis we are always looking for new contributors, so just drop us a line and maybe you could be getting the same buzz as I do on my way to photograph a gig or festival."
We're not all about music, as this month's selection of photos shows. We hope you enjoy them.
Comments
comments