As Liverpool City Council looks to adopt the revolutionary Agent of Change principle, Getintothis' Will Whitby analyses what it means for venues.
Liverpool City Council is looking to be one of the first areas in the country to officially adopt the "Agent of Change" principle to protect the region's live music venues. 
The "Agent of Change" principle is a policy which seeks to protect and safeguard the rights of music venues while handling issues from residential buildings complaining about noise levels.
The piece of legislation ensures that property developers looking to build near a music venue will have to make sure that the noise from the venue does not affect the building's occupants. If the policy comes through, it is no longer up to the music venue to combat noise- instead, it is up to the new property developer to make these changes.
Liverpool City Region Music Board and how it can galvanise Merseyside's music industry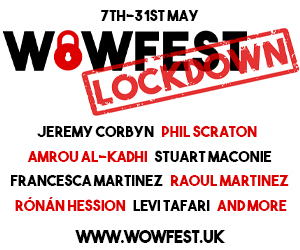 Over the past ten years, 35% of music venues across the country have closed, including the likes of the Kazimier, The Magnet and more here in Liverpool. More recently, the city's Sound on Duke Street has been under threat.
Although it could be thought that venues will always come and go, adopting the 'Agent of Change Principle' will allow for venues to run their own course and not shut down before their time is up.
Kevin McManus, Liverpool's Head of UNESCO City of Music and Music Board member, said: "It's the law that any entertainment venue moving into a residential area needs to take measures to ensure they don't cause noise problems for those nearby – so why wouldn't the same apply for new developments that are built near established music businesses?
"Too often, music venues become a victim of developers and we are seeing increasing issues in the city at the moment. The Baltic Triangle is a prime example and if we can adopt the Agent of Change policy we can ensure that our enviable music scene and the city's regeneration ambitions can co-exist."
LCR Music Board's first public meeting and the promising future of Liverpool's Music Industry
In its first open meeting at Hinterlands, the Liverpool City Region Music Board pushed for the principle to be put into action as one of their aims with the local creative collective. 
The board would also aim to increase the number of support funds and grants available for venues to apply to. The Music Venue Trust and Arts Council England recently announced a new £1.5million fund for struggling grassroots venues to help them deal with life in a tough economy.
The promise to protect music venues will also help bolster part of Liverpool's UNESCO City of Music status and its commitment to protecting and enhancing the city's music industry.
Michael Eakin, Chair of the Music Board and Chief Executive Royal Liverpool Philharmonic, said: "Music is one of the most important economic strengths of the Liverpool City Region, contributing significant employment and investment, and playing a major role in the visitor economy.
"The vibrant live music scene is critical to that continuing success, and, indeed, to stimulating new development and regeneration in the city. We must not allow such regeneration to put our successful venues at risk. Strong adoption of Agent of Change is a priority for the Music Board. It will allow the music economy and the city's development to continue to grow hand in hand and we support Liverpool City Council in its intention to adopt this policy."
Although it is still relatively early days, this statement of intent shows a local government which cares for its cultural communities and is now trying to help. 
Comments
comments