As Saint Etienne drop by at Liverpool's Everyman Theatre on their Tiger Bay anniversary tour, Getintothis' Kevin Barrett was on hand for this special gig.
Whilst the notion of Saint Etienne visiting Liverpool will certainly evoke a very different emotional memory for the red half of this city's population, there's an all very similar and nostalgically enticing sensation in the air tonight as we enter Hope Street's prestigious Everyman Theatre to watch the musical namesake.
Although the joking reference was made by one audience member before we took our seat, there is definitely no cultural relation to David Fairclough scoring European Cup goals in here this evening.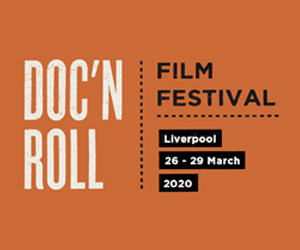 Tonight we are graced on this distinguished stage by a band who's influence and reputation is embedded into the history of British pop music.
Saint Etienne, to this day command an army of avid acolytes who's love and admiration for the band is still held as much today as it was during their lofty heyday.
February this year saw the 25th anniversary release of the band's third, and arguably their best studio album Tiger Bay. Released on Heavenly Records the seminal record gets a full run out here from the long standing trio of Bob Stanley, Pete Wiggs, and Sarah Cracknell backed up by an impressively commanding full band, and five-piece orchestra.
As we take our seats, this grand auditorium is already full, the eager excitement draws to a pin-drop silence as the band et al unassumingly take centre stage.
With only four dates on the tour including stops elsewhere at Edinburgh, Warwick, and Gateshead it didn't take long for tonight's performance to sell out.
It's a varied crowd for Saint Etinnene, for those who have followed the band from its early days, more than likely that love affair would have started in a very different setting.
A huge influence on the booming acid house scene of the early nineties saw the bands reputation skyrocket.
Where this city's revellers would have likely been hooked to their music on Liverpool's iconic dance floors such as Quadrant Park or The State, both tonight's landscape, and audience, are let's just say, a little more refined.
OK, we've got to admit here, there was hint of pre-gig trepidation in tonight's offerings, a mixed bag of recent events involving orchestral classical house music arrangements have left us a little underwhelmed, and staring at the thought that this sub-genre may have just about had its day in the sun.
Thankfully, tonight was comprehensively the opposite of these concerns, the five-piece orchestra completely complimented the band with beautifully harmonious synchronicity, to the point of providing a new lease of life into Saint Etienne's body of work.
Tool: a buyer's guide to the post-metal titans and their Fear Inoculum return
A new found impetus from the backing band the heavy synth, keys and bass overlay took the somewhat timeless tracks such Urban Clearway, Hug My Soul, and Like a Motorway into a whole new direction, and would no doubt still stand up to any dance floor today. 
Another of tonight's reassuring pleasures is the voice of Sarah Cracknell. As intrigued as we were to see how the years of recording and playing had impacted the vocal chords we were pleasantly surprised by just how good she is.
Listening in detail, her voice still has that craft to take you through a spiritual journey, from joyous elation during the uptempo tracks, through subtle soothing escapism during the likes of Western Wind, and even harrowing discomfort for The Boy Scouts of America.
Great night with @saintetienne Who'd have thought we could turn @LivEveryPlay into a mosh pit! #FunNostalgia pic.twitter.com/npVzNgknCX

— Fiona Gibson (@GibFiona) October 17, 2019
Forgiving another football analogy here, this really was a session of to halves. As the final track of Tiger Bay played out it was time for an interval, but before this Cracknell giving the tip that she wants to see everyone up for a dance after the break.
Another question answered as to the requirement for the gaping space between the band and the front row.
As the band retook their formation this willing crowd had already duly taken Cracknell up on the invite and filled the impromptu dance floor.
Whilst the first session of the set was a more intimate affair the latter was an all out disco vibe. 
Songs such as Mario's Cafe, Who Do You Think You Are, Tonight and Nothing Can Stop Us didn't disappoint with everyone now either on their feet, toe tapping, or head nodding across the room.
A two track encore rounded off a magnificent performance with Ready or Not, followed by He's On the Phone leaving this audience dancing into the night, and undoubtedly talking about this gig for a long time to come.
Images by Getintothis' Kevin Barrett
Comments
comments