This week's release are full of the good, the bad and the downright ugly, Getintothis' Steven Doherty pins back his lugholes and dives straight in.
It's the big question that people of a certain vintage seem obsessed with, we even use it sometimes on the glorious Getintothis 13 Questions feature.
"What was the first single you ever bought?"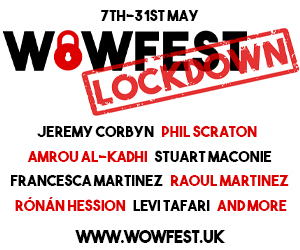 It's such a strange thing to be asked, and an even stranger thing to be judged on, as if what you did, in some cases aged under 10, somehow defines your style and tastes in later life.
It would make more sense if we were interested in the first album purchased or first gig you went to, at least then a bit more thought has gone into it, some more life has been lived.
Or even the last thing seen/bought.
But no, those often novelty choices made at junior school with our pocket money are the hill we have to die on, the weight around our neck for life.
Forever Everton by the 1978 Everton team, seeing as you didn't ask.
But by god, we are going to miss it as a conversation starter when it's gone.
UK Music Festivals 2020: guide to line-ups and best festivals
And it won't be long before it is gone, if it hasn't already.
There's a whole generation who wouldn't know how to answer it, but who's going to remember the first song they ever downloaded as an MP3?
It's somehow not the same. What a shame.
Here's this week selections.
Single Of The Week
Panic Shack: Who's Got My Lighter?
Cardiff's Panic Shack have been recently championed by the likes of Huw Stephens and Steve Lamacq, and this debut single, recorded by Buzzard Buzzard Buzzard's Tom Rees shows exactly why.
A little over three minute ball of energy, this is a snarky frenetic song for the smokers, it's mid song refrain/chant of "baccy comes and goes" will be a familiar story to those not yet vaping.
If they are this breakneck on record, heaven only knows what a riot they'll be live, and they've just announced they are playing this year's FOCUS Wales, so go and find out.
Short, simple and snotty, like all good singles should be.
Arca: @@@@@
Alas, this is neither of those three things.
For those who like both their art and getting their 79p's worth on iTunes, this is an ideal single as it is 62 MINUTES LONG.
For those who of us who like cohesive melodies, words, and things that are LESS THAN AN HOUR, then time may be better spent looking elsewhere.
Arca, it's an album, just call it an album.
COW, Bandit and Louise Evans set for Getintothis Social in March at District
Glass Animals: Your Love (Deja Vu)
If you've just spent the last hour and a bit listening to the above, it's time for a palette cleanser.
This is the long-awaited return of Glass Animals, with the first track from their highly-anticipated third album, the follow-up to the Mercury Music Prize nominated How To Be A Human Being.
Luckily for those thinking that they are about to go huge, it's a corker.
If you listen to it without knowing who it is, it could easily pass for the JLS reunion single, a mark of a good song if ever there was one.
BC Camplight: I Only Drink When I'm Drunk
"This afternoon I thought about Buckfast…..and space, and danced around my kitchen singing Ace Of Base".
That my friends is quite the opening line to a record.
Another with an eagerly awaited new album, Shortly After Takeoff, due to land (every pun intended) in April this distorted vocal-led album opener sees a celebration of the mundane which bursts into life and perfectly sets the tone for the rest of the record, whilst remaining suitably wonky to work as a stand alone single.
Following hot on the heels of the equally splendid Back To Work, this could finally the year of BC.
Max Richardson: Alright Okay
Hopefully there won't be cries of nepotism with the inclusion of this one.
Yes it's Max Richardson of this very Getintothis parish, who describes his music as "pretentious synth pop nonsense".
it's a good job he's not reviewing the singles this week as he's got that horribly wrong, thankfully it's great.
It's actually a stunning piece of melancholy, with a hint of sadness in it's four word chorus, "it's alright, I'm okay".
Jessy Lanza: Lick In Heaven
Jessy Lanza returns after a long absence, it's been almost four years since 2016's Oh No album.
It's a bit sleight for a comeback single, and the videos a bit of an odd one too.
Lots of beeps and gurgles in all the right places, but just feels a bit empty, hopefully the new album will feel a lot more substantial.
Mogwai announce UK tour including Manchester Victoria Warehouse
Humanist: Shock Collar
This one however, is very much more than the some of it's parts.
An ambitious project from guitarist and producer Rob Marshall, he's got a few of his showbiz chums (Mark Gardener from Ride, John Robb, QOTSA's Mark Lanegan and Jim Jones amongst others) to help him out, which let's face it leads to a disastrous "supergroup" more often than that.
But, if this single, which features the dulcet tones of Depeche Mode frontman Dave Gahan, is anything to go by then prepare for a stunning record, as this is a catchy, thunderous, atmospheric stormer of a single.
Well worth checking out, especially if you're a fan of any of the special guests.
Car Seat Headrest: Can't Cool Me Down
They're back at last.
Car Seat Headrest, who made such an impression a few years back with their Teens Of Denial album return with this synth-led, drum-machine featuring banger.
Reminds us of The Strokes if they were still even remotely interested.
Their new record is out in May and promises much if this is anything to go by.
The Proper Ornaments: Purple Heart
This is the first track on Mission Bells, the fifth Proper Ornaments album, and it's a sombre, moody, atmosphere building opener.
Once it hits its stride, the woozy nature of it becomes encapsulating, it's wonky hooks do feel like, as they say "the walls are closing in".
Bodes very well for the rest of the record.
Wargasm: Lapdance
They are a terribly named (but by no means the worst this week) duo, who formed at the start of 2019 after meeting at a gig in Camden.
They've given an absolute battering to the N.E.R.D original, as in their words "rap and hip-hop are an integral part of nu-Metal", which is where they lie musically.
Like a cross between early Linkin Park and late Pop Will Eat Itself, this rolls along at quite the thunderous pace, and pays homage to all the genres involved admirably.
They play Sound City in May and will be a energetic must-see.
Bamily: Together Whatever
London four-piece with a gentle feel, perfect for playing loud on headphones by being wafted by a cool summery breeze.
Hard to pigeonhole, this will be an ideal festival tune come June/July, and the band are playing a fair few festival dates, so go sit in a tent and enjoy.
Sounds From The Other City announces first wave of acts for 2020
King Buzzo: Science In Modern America
This is the lead track from the second solo album by The Melvins frontman Buzz Osborne.
We say solo, but this is a joint venture with longtime friend and Mr.Bungle bass player Trevor Dunn, who joins him for this pleasingly dark gloomfest.
Mellower than his previous works, the mood does suit.
STONE: Leave It Out
Welcome to the capitalised band section.
This is the eagerly awaited debut single from STONE, the artists formerly known as The Bohos.
Eagerly awaited as they've been touted as the next big thing, signed as they are to Alan McGee's new label, and this first release seems to be regarded as their strongest song so far.
It's going to find a massive yet decisive audience, will be loved by many due to the lyrics' everylad nature, others may find it a bit forced, too busy.
Pick a team.
JOYFULTALK: Pixelated Skin
AKA Canadian multimedia artist Jay Crocker.
This is the 9 minute long centrepiece of his new album, which contains a three part suite, making the concept of a single something of a non-starter as the piece works better as a whole.
This part of it is a n experiment in minimal electronica, you would never know that this was created on an array of homemade instruments.
Check out the album when it arrives March 13.
WANK: Shut You Down
Oh, just grow up.
I was going to give them the benefit of the doubt by researching them to see if their name were initials that stood for something, or they spoke a different language and it meant something completely different in their native tongue.
But then I thought, best not Google them.
Of course the songs awful, but I'm guessing the sensible ones amongst you knew that already.
Comments
comments