Suede take their coming of age album Coming Up on the road and Getintothis' Banjo looks at the incredible story of a band's reinvention.
The story of Suede is a long and complicated one.
It involves a sudden and huge rush of fame, a bitter feud between the band's two songwriters, a resurgence, a split and one hell of a resurrection.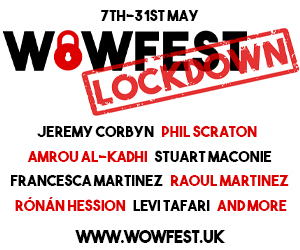 Before they had even signed a record contract they were being hailed as 'Britain's best new band' on a Melody Maker front page.
They supported indie band Kingmaker on tour and blew them offstage on a nightly basis to such a degree that they not only came across as the real headliners of the tour, but consigned Kingmaker to the scrap heap thereafter, their career or credibility never recovering from such a comprehensive defeat.
Their debut album hit number one, won the Mercury Music Prize and was the fastest-selling debut in ten years.
It seemed the almost unprecedented hype surrounding Suede was justified. When it came to recording album number two, Suede had large scale ambitions. The album was markedly different to their debut and was realised on a grander scale.
Tracks like Introducing the Band and The Asphalt World veered away from the relatively conventional approach their previous songs employed, instead becoming longer, experimental and broader in scope. Still Life saw the band take a back seat as Brett Anderson sang the five-minute epic with a full orchestra.
But the recording of this album was fraught and problematic as mercurial guitarist Bernard Butler clashed with the record's producer Ed Buller.
Butler knew how he wanted Suede to sound and disagreed with Buller on his production methods. The rest of the band sided with Buller and Butler then laid out a him-or-me ultimatum that saw him leave the band before the record was released.
The split was bitter and both Bernard Butler and Brett Anderson savaged each other in the press. It seemed Suede had irrevocably crashed and burned before the second album was finished.
Years after the vitriol that initially followed the split, both Butler and Anderson admitted that, in hindsight, the split had been a mistake.
Anderson stated that "It's the stupidest thing that I will ever do, because the relationship between me and him was something special, and with all due respect to everyone I've worked with since it was a special partnership and we made some pretty special music."
In a separate interview, Butler said "when I left Suede I didn't do it because I fell out with people. I did it because I didn't want the producer we had to mix an album. It was a case of call my bluff. It was him or me. It was a stupid mistake. I was stupid enough to go for it. It shouldn't have gone that far."
Primal Scream's XTRMNTR at 20: "While we were partying, they were ready for war"
But then, incredibly, Suede announced that they had found a replacement guitarist for Butler. On its own, this was astonishing news. Butler was regarded as the successor to Johnny Marr's crown, the country's best guitarist in the country's best band.
If Suede had managed to successfully replace their wunderkind guitarist they had succeeded where The Smiths couldn't and where, in their turn, Stone Roses would also fail.
As if this wasn't enough, word started to spread that the guitarist set to replace Bernard Butler was 16 years old.
This may seem less shocking now than it did then, perhaps because by sticking around long enough and releasing some sub-par records, a little of the allure and mystery that surrounded Suede is no longer there, and also now we have got used to the fact that guitarist Richard Oakes is a phenomenal talent. But back then this was smack-in-the-face shocking.
Imagine that when John Squire left the Stone Roses he was replaced by someone who still had to be at school in the morning.  This is the situation that Richard Oakes found himself in and the mantle that was placed on his young shoulders.
Suede dusted themselves down and headed out on tour to promote Dog Man Star, leaving new boy Oakes to play a set full of songs that belonged to somebody else. The band were tired of touring and Anderson was keen to be back in the studio to see whether Oakes could also replace Butler as his songwriting partner.
The band knew the kind of record they wanted to make this time around, and it was to be the opposite of Dog Man Star.
Anderson said at the time "I think the next album will be quite simple, actually. I'd really like to write a straightforward pop album. Just ten hits."
Ed Buller was again brought in to produce the new album, despite the role he played in Butler leaving the band and the awkward relationship that had developed between him and the rest of Suede. In initial discussions, it seemed that he shared the same vision for how the new Suede album should sound.
On its release, Coming Up did what Dog Man Star had failed to do and went to number one. Suede were back on top. It also produced five top ten singles, including Trash, which is their biggest selling single.
Starting with the lyrics "maybe, maybe it's the clothes we wear, the tasteless bracelets and the dye in our hair, maybe it's our kookiness. Or maybe, maybe it's our nowhere towns, our nothing places and our cellophane sounds", Trash became something of an anthem for the band and their fans, along with those who felt they were outsiders across the length and breadth of the country.
Suede had positioned themselves perfectly.
Coming Up was musically uncomplicated and accessible and added a pop appeal to Suede's music. It had big hooks and catchy choruses, it was everything that Brett Anderson had said he wanted.
Richard Oakes had proved that he was as capable of writing Suede's music as he was at playing it. The fates were smiling on Suede when he first entered their orbit and it is extremely likely that without his joining the band, the story of Suede would have effectively ended when Bernard Butler walked out of the recording studio with them for the last time.
To celebrate Coming Up's 25th anniversary, Suede are taking the album on the road, including a Manchester date. The band will play Coming Up in full each night, along with other selections from their back catalogue.
The prospect of seeing this album brought to life once more is a tempting one and one that Getintothis are already looking forward to.
Full UK tour dates so far are:
Thursday October 22 – Edinburgh Usher Hall
Friday October 23 – Manchester O2 Victoria Warehouse
Saturday October 24  – London Alexandra Palace
Comments
comments