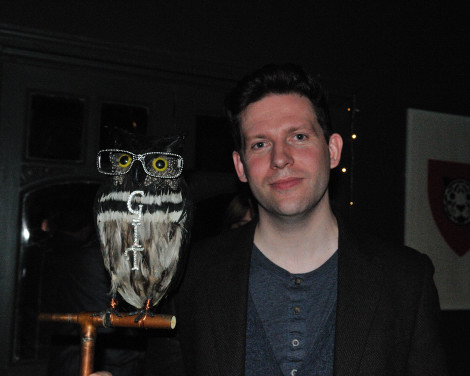 Baltic Fleet were crowned winners of the GIT Award 2013, Getintothis caught up with the creative force Paul Fleming who reflected on a night which brought tears to his eyes and a Liverpool music scene which breaks the mould.

Getintothis: Congratulations Paul and Baltic Fleet! You must be delighted – tell us what you made of the night, and of course winning the GIT Award 2013.
Paul Fleming: Thanks alot. It was an incredible night. To be part of the 12 and representing on the night was something that was always going to stay with me, to win the award is amazing and something I didn't expect.
As soon as I found out I'd been nominated I felt like I'd won anyway and for me all 12 acts deserve to be called winners. The whole night was special and the Justice Collective speeches and video brought tears to my eyes.
The diversity is clear to see and the night really showcased a vibrant music and arts scene that breaks the mould. To be part of everything has been a privilege and winning GIT 2013 means a lot to everyone involved in Baltic Fleet, family, label, band and the fans and it gives me a massive platform and opportunity to build on now.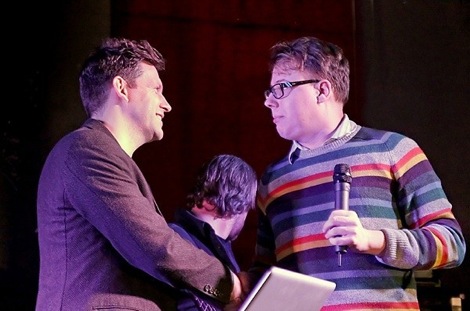 Getintothis: The Southbank Centre's Head of Music Programming, Jane Beese, called the night life re-affirming, what do you make of that, and how excited are you to be a part of Yoko Ono's Meltdown Festival?
Paul Fleming: From an artistic point of view a night like that and the award in general breathes life into what we all do, especially in such times when general attitudes to the arts can be almost disposable and instant. So yes I can relate to Jane's sentiments completely.
It's such a huge opportunity to be involved with Yoko Ono and the festival, excited is an understatement, I feel blessed to be honest. We'll be proud to go down there and represent Merseyside culture on such a huge stage.
Getintothis: What do you intend to do with the £1000 prize money?
Paul Fleming: I really don't know yet, it's a much needed boost and I'm going to invest it in something that helps to progress the sound, whether that's for the live show, the next record or analogue synths.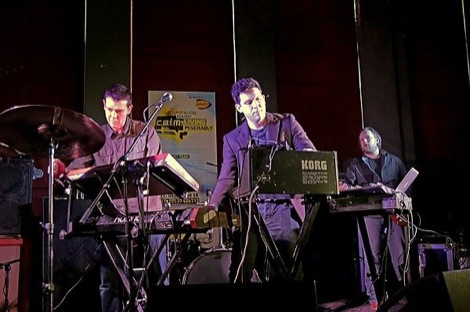 Getintothis: What message do you think the GIT Award sent out – and what were your highlights?
Paul Fleming: For me it sends out a simple message to just be creative, express yourself and challenge the norm.
That message is universal whether you're an artist or not. I made my record in a back bedroom with a power station for a view and it was a lonely process. There are thousands of kids out there being creative and the GIT Award shows that people doing that around Merseyside have a place, an audience, and a wider family.
My highlights had to be when they announced the winner which was surreal, a moment I'll never forget and the passionate, emotional words, video and tributes for the 96.
My friends came back safe that day unlike many others and Keith's (Mullin) speech especially hit me as did the words of Bill Kenwright.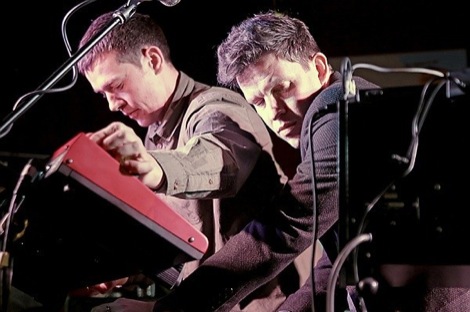 Getintothis: Thank you so much for the music and being a part of such a special night for Liverpool music – what's next for you?
Paul Fleming: We're back in rehearsals now developing the live set, playing Newcastle on the April 27, then back for Sound City on Saturday May 4 with Mount Kimbie and Darkstar from Warp Records.
Then it's the Kazimer on May 15 with Public Service Broadcasting, London May 22.
I have some remixes to finish and I also want to sit down and start recording new Baltic material. I've got loads of demos and a concept, so I'm really looking forward to putting some new material down later this year and getting it out there at some point.
Further reading on Getintothis
The GIT Award 2013 report, reaction and review from Leaf Tea Shop, Liverpool.
GIT Award 2013: picture gallery featuring Baltic Fleet, Nadine Carina, Conan, John Heckle, Tyler Mensah and more.
GIT AWARD 2013: Nominee profile – Baltic Fleet
Hookworms, Baltic Fleet: Blade Factory, Camp and Furnace, Liverpool
Hookworms, Baltic Fleet: Blade Factory, Liverpool – picture gallery.
Baltic Fleet named in Getintothis' top 50 albums of 2012.
Baltic Fleet's Engage
Getintothis reviews Baltic Fleet live at FestEVOL.
Getintothis reviews Baltic Fleet live at Liverpool Psych Fest 2012.
Yoko Ono invites GIT Award 2013 winner to play Meltdown Festival 2013.
GIT Award 2013 at Leaf on Bold Street Friday April 19 with £1000 to winners.
For a full list of the GIT Award 2013 judges and their profiles read here.
The GIT Award 2013 returns championing the best of Merseyside music.
Comments
comments