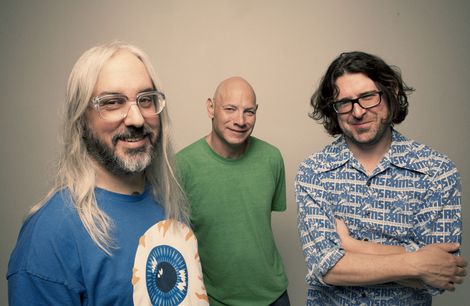 J Mascis' veteran alt-rockers Dinosaur Jr set for rare Liverpool date.

It's fair to say the opening of East Village Arts Club has provided a genuine air of excitement in Liverpool.
MAMA Group's significant clout has provided a platform for the likes of The Pharcyde, Big Daddy Kane and Michael Kiwanuka to play high profile gigs while John Grant, Yo La Tengo and Deerhunter are all lined up for future shows.
Add to the growing list of must-see concerts, Massachusetts alt-rock trio Dinosaur Jr.
J Mascis, Lou Barlow and drummer Murph play Liverpool on Tuesday September 3 at the Arts Club and will no doubt tear through a set including highlights from 2012's I Bet on Sky plus classics from Where You Been, Big, Without A Sound and You're Living All Over Me.
If they don't play Start Choppin we'll be most disappointed.
One things for certain, having caught them innumerable times at All Tomorrow's Parties, they'll be heroically loud. Grab your tickets fast, as these will fly out.

Comments
comments