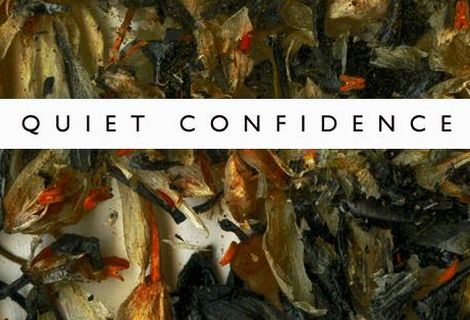 Ninetails unveil first new material since 2012's Slept And Did Not Sleep.

It's been a rocky road for GIT Award 2012 nominees Ninetails but they've come out the other side with new material and a confident new direction.
The first fruits of which have been unveiled today with Radiant Hex heading up their Quiet Confidence EP due for release via former Talk Talk manager Keith Aspden's label Pond Life on March 17.
Quiet Confidence marks the band's first material since the departure of singer/guitarist and founding member Ed Black, who has released solo material while also touring with much-tipped Ady Suleiman.
Ahead of the EP's March release, Ninetails' Jordan Balaber told The Quietus, 'Radiant Hex' recounts an exorcism. The energumen was said to have had spiritual 'serpents' wrapped around his spine. I wanted to convey a feeling of suspension and anti-gravity, evoking bright, bold washes of colour. I imagined moments that were overtly ecstatic juxtaposed with zones of slow-motion and stillness.'
Quiet Confidence tracklisting:
1. Radiant Hex
2. An Aria
3. O For Two
4. Quiet Confidence/ Pure Utopian Moment
5. Hopelessly Devoted
6. Sinn Djinn

UPDATED:
Ahead of Monday's release, the band have dropped this lovely new teaser.

Ninetails – Hopelessly Devoted (EP Teaser) from Ninetails on Vimeo.
Further reading on Getintothis
Getintothis on Ninetails: Slept And Did Not Sleep.
Getintothis GIT Award profile of Ninetails.
Getintothis picture gallery of Ninetails at Edge Hill alongside Death At Sea and more.
Ninetails featured in Getintothis' Top 10 bands of Sound City 2012
Ninetails drop Blue Bottle Flu.
NME scene report on the GIT Award 2012 featuring Ninetails.
Comments
comments