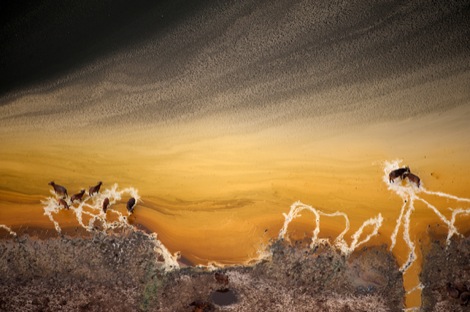 Jerk-pop Liverpool outfit Run Tiger Run cross Glastonbury Festival talent scouts' radars, Getintothis' Lauren Jones reports on a band ready to pounce.

From humble beginnings back in 2012, Run Tiger Run have been administering an almighty dose of alternative rock radiance to an ever-growing Liverpudlian spectatorship.
Notably gaining support slots for Catfish and The Bottlemen and JAWS, while also hitting X & Y festival for two years running, the band this week reached the 'last 120' stage to play Glastonbury.
Now, new track Hummingbird, portrays the hip, young quartet in a progressive light, boasting a luminous quality, devouring an almost dormant backlog of tracks. Presenting itself as a slow burner, only to then flourish into a hurricane of sultry guitar and anaesthetising vocals offered by frontman, Mike Bowers.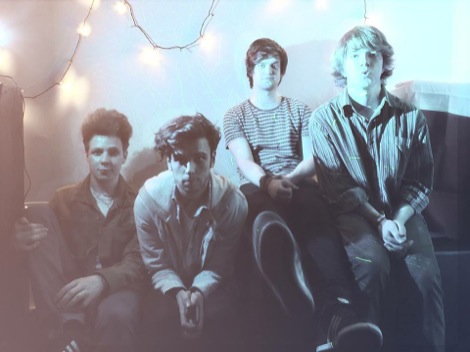 Run Tiger Run
Allow manoeuvre for trippy arm motions and body swaying as weightless drum pelts are supplied by Dan Fell, becoming intertwined by an echoing of a crepuscular darkness circulating around the ethos of which Hummingbird stands.
Predominately distinguishing this capricious foursome's bite from bark, Hummingbird augments their sound, re-sculpturing their tone to become so very alike a Two Door Cinema Club festival anthem, only with more angst and plenty of zestful explosions.


Further reading on Getintothis
Parquet Courts set for Liverpool summer outing at Kazimier.
Brian Jonestown Massacre to decamp in East Village Arts Club.
Andrew WK to party hard in Liverpool's East Village Arts Club.
Best new music – Låpsley.
We Are Catchers drop Tap Tap Tap ahead of debut on Domino Records.
Best new music – Getintothis on Abe.
Best new music – Getintothis on Etches.
Comments
comments