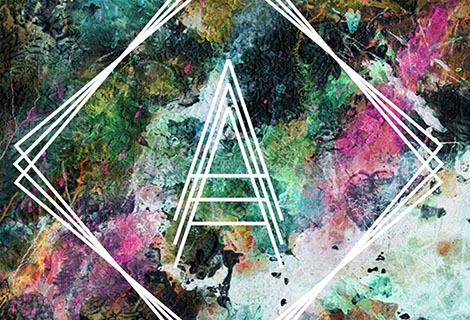 Electronic duo show refined mastery on their debut release, Getintothis' Patrick Clarke finds hidden depth in their messages.

Music is as much about space as it is about sound, and with just a three-track EP to their name up-and-comers Adronite are proving themselves masters of the art of absence.
Yet more young talent among the LIPA alumni the pair have been working together only a year, yet debut release Messages is an enviably outstanding statement of intent.
Opener Holding On boasts little more than a mournful guitar and eggshell vocals, but by its end is at the heart of a heavenly electronic groove that's rife with personality. Following it Sickbay reaffirms the pair's talent, and though lacking comparative polish amongst the three it's nonetheless an outstanding piece of work.
However, it's seven-minute closer Strangers that truly cements their potential. An imperiously accomplished blend of house, post-dubstep and scratchy, Burial-like dissonance soon gives way to a measured groove that's then coated in layer upon layer of mesmeric hooks, tenderly spacious vocals and a warm peppering of textured synths.
Overall this is an astonishingly rounded record given their age as a pairing, and Adronite are already staking a pretty large claim to join the height of modern Mersey electronica.
Without wishing to jump the gun (they are, after all, just three songs in), if Adronite can find momentum they're set to be true contenders.

Further reading on Getintothis:
LightNight Liverpool 2014: Cathedral, Black-E, FACT, St Luke's Church, Adronite – picture gallery
Gottwood x RBMA x Waxxx: Haus, Liverpool
Cold Booded present Randomer, Allen and Hutch, Greg Farley, Josh Hewitt: HAUS, Liverpool
Liverpool X and Getintothis presents: Baltic Fleet, Nadine Carina, Bantam Lions, Kalax: HAUS, Liverpool
Summercamp with Mount Kimbie, Martha Wainwright, Ghostpoet and more comes to Baltic Triangle
Getintothis' albums of 2014 so far: Half term report from Liverpool's writers on the block.
Liverpool Music Week 2014: Caribou, Mogwai, Wild Beasts headline city spectacular
Liverpool bands line up for Brazil World Cup 2014.
Forest Swords: From Norse sacrifices to Smooth FM and making the follow up to Engravings.
Twilight Sad to play cult debut album in full in Liverpool.
LIMF 2014: By The Sea, Baltic Fleet & more set for Getintothis & Bido Lito! stage in Sefton Park.
LightNight Liverpool 2014: Cathedral, Black-E, FACT, St Luke's Church – picture gallery.
Comments
comments