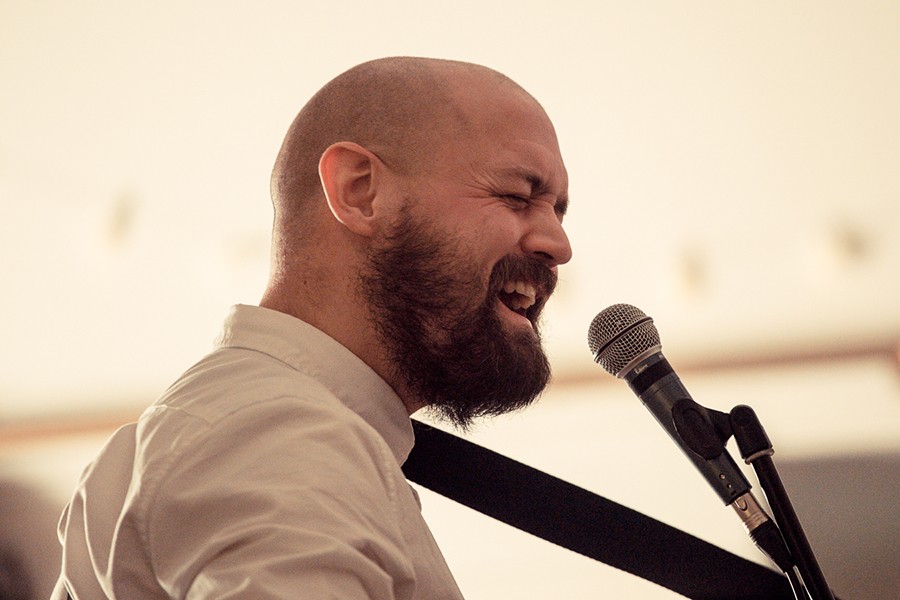 A trio of local singer/songwriters served up a winter treat on Thursday night. Getintothis' Will Neville took in all of the tunes, banter and technical mishaps.
This was a much more successful solo show for Silent Sleep leader Chris McIntosh than the previous show he had promoted at 81 Renshaw Street, when apparently there were only three punters in attendance. The room was already fairly busy when he confidently introduced first act James Cranford, although it was some time before his set started due to technical issues with his guitar. Suffice to say that McIntosh is better suited to the roles of singer and songwriter than engineer.
Cranford was an engaging presence, with his wide-mouthed, loud voice reminding a little of Martin Rossiter from Gene's solo work, with a touch of Tim Hardin about him too.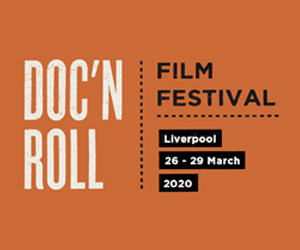 A song about a woman called Julianna showed off his sometimes curious lyrics, featuring tatty-bye, pheromones, chariots and crumpets. A tune about people corrupted by the music industry was swearier than Sleaford Mods and pithily entitled Cunt.
He switched from guitar to keyboards for a couple of songs, before ending with a cover of David Bowie's timeless Life On Mars?, although his voice rather overpowered it.
See what other gems Liverpool has on offer in our Gig Guide
Whoever was in charge of the between-set music did a fine job as we waited for Voo's Graham Jones to take his turn, with local hero Bill Ryder-Jones in amongst Teenage Fanclub, Yeasayer and Kate Bush.
Most of Graham's set was songs originally performed by his band, taking on a different, but still intense sheen when performed by just one man and his guitar. He also covered National School's Saltwater Taffy, a larger than life but apparently true tale.
He had to abort one song due to claiming not to be able to remember it properly, but this was soon rectified with some lovely capo guitar on the next song. Half an hour of his songs was just what was needed to further warm things up for his good mate McIntosh.
More great music from the likes of Roxy Music and Grandaddy suited the grand pillars and high ceiling of Oh Me Oh My, before the headliner strode into the performance area – no actual stage of any kind at this venue.
Much of the set came from last year's Silent Sleep album Stay The Night, Stay The Morning Too, with his voice actually seeming to benefit from him suffering from a cold, which was well medicated by copious amounts of Jameson whiskey, dialling up its mellifluous quality.
He teased the crowd with a snatch of Yesterday, but returned to his own heart-breaking songs, including several about the father who abandoned him at the age of one. However, the mood was regularly lightened by his entertaining between-song patter, as he commented on all the people passing right past him to head to or from the downstairs toilets, which included several members of his immediate family – his mother fortunately missing the retelling of an embarrassing holiday anecdote about her.
An increasingly intense version of LCD Soundsystem's Someone Great featured some lovely, ghostly woo-wooing and was followed by the exceptionally beautiful We Cry On Our Own that had a hint of early Love to it.
He introduced album closer Love Never Lasts as the best song he'd ever written, and it was uplifting in the way that all truly great, depressing-at-first-glance songs are. More bewitching songs were interspersed with humorous asides, and the uncontrollable laughter and general raucousness emanating from the table of close friends of the singer that this writer found himself sitting at.
He ended, of course, with On The Steps Of The Bombed Out Church, which was turned into a mass stamp- and clap-along, although he went straight into a two-song encore of covers, with contrasting results.
ABBA's The Winner Takes It All revealed the pathos we all knew was just under its glossy harmonies and perfectly fitted with the rest of the set. However, Bowie's Starman proved more of a challenge, although the whole crowd were willing McIntosh on as he charmed his way through it despite the tricksy lyrics and the increasing effect of the whiskey.
The crowd left with spirits raised, and this writer was no doubt amongst many hoping to see more gigs like this put on in this refined but relaxed venue.
Pictures by Getintothis' Martin Waters
Comments
comments