As the NME Awards Tour heads to Manchester, Getintothis' James Sullivan finds out if Bloc Party can fight off a new generation.
It's a weird time for the NME. Every now and then it's worth remembering what that acronym stands for: the New Musical Express. Because for the second time in three years, the headliner of the NME Awards Tour is a band promoting their fifth album and formed in the late nineties. Interpol in 2014, and Bloc Party tonight.
The magazine (or perhaps more accurately, the website) is trying to balance its books, its outlook and find its place in the market. How does it deal with the fact that it's supposed to be a force for youth culture when the thing which drags the most readers in (by far, apparently) is putting Noel Gallagher on the cover?
In that sense, Bloc Party sort of makes sense. A band from the last NME heyday of the mid-2000s (who played the NME Awards Tour 2005, after Kaiser Chiefs and before The Futureheads and The Killers) revamped and relaunched for a new generation.
Opening the night, though, is Manchester's own Bugzy Malone. With a start time of 7.15, the fairly unwelcoming Academy is hardly bursting at the seams as the grime MC bounces on to the stage, gym-pumped and pristine. He spits out his rallying call of the city's dialling code '0161', and snatches of lyrics include mentions of local spots and the Manchester Evening News. His song Bronson, he tells the crowd, led 'Britain's most dangerous prisoner' to write him a note asking for a signed photo. "Which was pretty weird", he admits.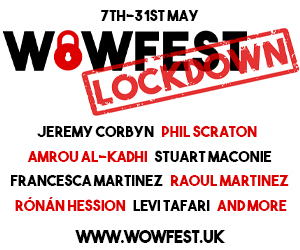 It's impossible not to get dragged along by his energy, even with the sense that the night is only just beginning. A ring of people at the front hang on his every word, shouting his lyrics back at him. When his time's up and he leaves the stage (stating his Twitter and Instagram handles, natch), you get the feeling that he doesn't really need the NME, but the NME might well need him.
From the moment the acts were announced, there was always the chance that Rat Boy was going to steal the show. A perfect storm of momentum, media and money behind him (he's newly signed up to Parlophone), and Jordan Cardy has been officially declared 'the next big thing', even by that most stating-the-obvious barometer, the BBC Sound of 2016 list.
A sea of screams greets him as he lollops on stage. This must be how it was for the Bay City Rollers, he probably thinks. Or The Osmonds.
He has tunes, no doubt about it, and people go legitimately, properly, teenage-y wild. On record, songs like Wasteman and Left 4 Dead sound like a slightly less weird, less calypso Jamie T. But live it's more direct, harder, and his loping, faux-drunk stumbling is pure early-Albarn. Cardy doesn't just write for the people careering into each other in front him, he IS one of those people. "Hated GCSEs, I was shit at P.E." he bawls in last (and best) song Fake ID, and it's oddly cheering to see a band on the crest of such a wave.
There was a time when guitar bands dominated the pages and tours of the NME. But tonight, Drenge stick out a mile as the only traditionally 'guitars and choruses' act on the bill.
The Loveless brothers (Eoin and Rory) have now been joined by bass player Rob Graham and stick fairly rigidly to the time-honoured formula of clattering chords, quiet-loud dynamics and stay-in-your-head chorus lines. But after two songs, there's a real danger of the whole thing passing everyone by.
But something happens in third song We Can Do What We Want. Singer/guitarist Eoin suddenly hits his stride and lurches forward, tearing into the chorus in front of his younger brother Rory, declaring: "the Guinness World Records says he's the best drummer in the world".
It doesn't quite catch fire after that, although the noise is fearsome, the guitar rips, and they sound like Nirvana covering Joy Division. All in all, without 100% killing tonight, it feels like Drenge are the band we could still be talking about in 20 years.
'Girls just want to have fun' – Is the NME Awards Tour sexist as Liverpool is snubbed once more?
After which, like a Keith Richards blood transfusion in reverse, everybody in the venue switches places. The back wall pint-cradlers move forward, and the Rat Boy/Drenge contingent head the opposite way to the merch table. Bloc Party remain a curiously unloveable proposition. Too cold? Too knowing? There's nothing more likely to raise suspicion in an NME reader than the scent of ambition. They don't even look like Bloc Party anymore. New drummer, new bass player, no longer wafer thin. At least guitar player Russell Lissack still has a fringe.
There's rarely been an indie singer less comfortable with being an indie singer than
Kele Okereke
. Which is because, of course, he's not an indie singer at all, but has to deal with the fact that there are still a decent number of people buying
Bloc Party
tickets on the strength of
Banquet
and
Helicopter
.
So strolling on stage in his pyjamas and starting with recent single The Good News, it's all remarkably unremarkable. He seems neither engaged, nor bothered.
But once guitars are set aside, and Kele starts to enjoy himself, they suddenly seem to fit the heavyweight moniker they've been given for this tour. Mercury, from 2008 album Intimacy, is dissonant, tribal and, whisper it…fun.
One More Chance is a loopy, pogo, dancehall anthem and another highlight. Hunting for Witches is twitchy, paranoid and has aged brilliantly.
Banquet, one of only three from debut album Silent Alarm, is fast and furious, but it's notable how the rhythmic, electronic-led songs sit better in the set. It's fair to say that Bloc Party songs often benefit from dance remixes – all the hooky melodies and pulsing rhythms are there, but they can't quite properly make people rave. But as much as new album Hymns underwhelmed, songs like The Love Within are transformed live into genuine, heartbeating, dancefloor hits.
Considering the difficulty in balancing the dynamic shifts between styles and moods, it makes sense that 2007 single Flux provokes the biggest response. Marking the exact point where the band were learning to let loose and unshackle themselves from Silent Alarm, but retaining its urgency and breathy alienation, it sounds enormous.
They'll continue to confuse, irritate, and wrestle for identity, but tonight that seems like a bout worth watching. And considering the difficulty in pulling off 'indie veterans return' status at an event theoretically aimed at people fifteen years their junior, it's a better result than anyone could have reasonably expected.
All photos by Getintothis' Chris Almeida.
Comments
comments